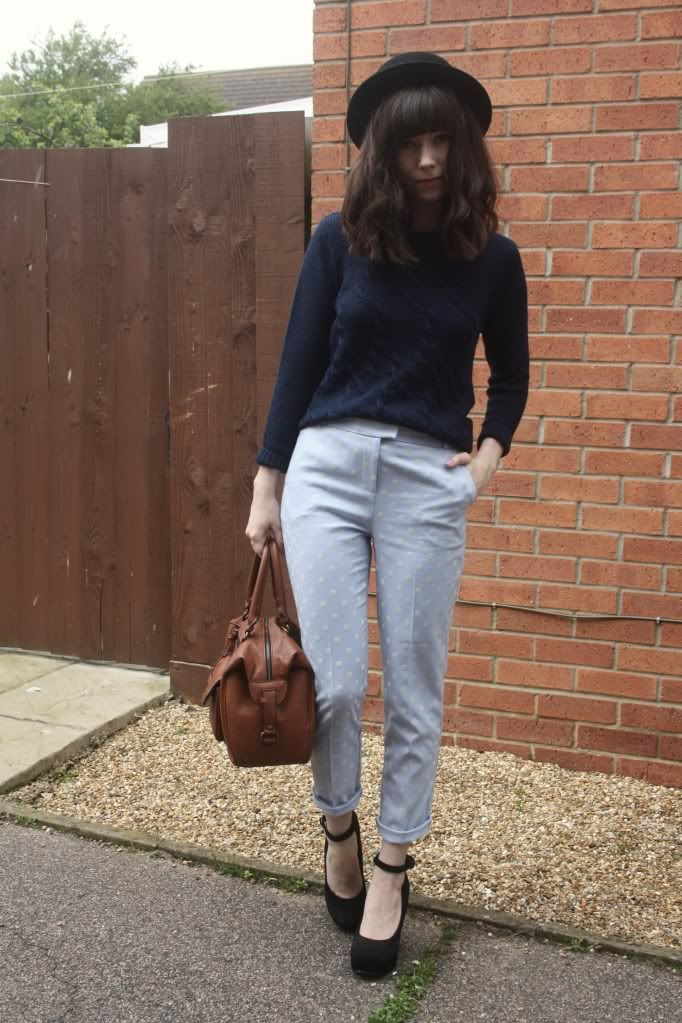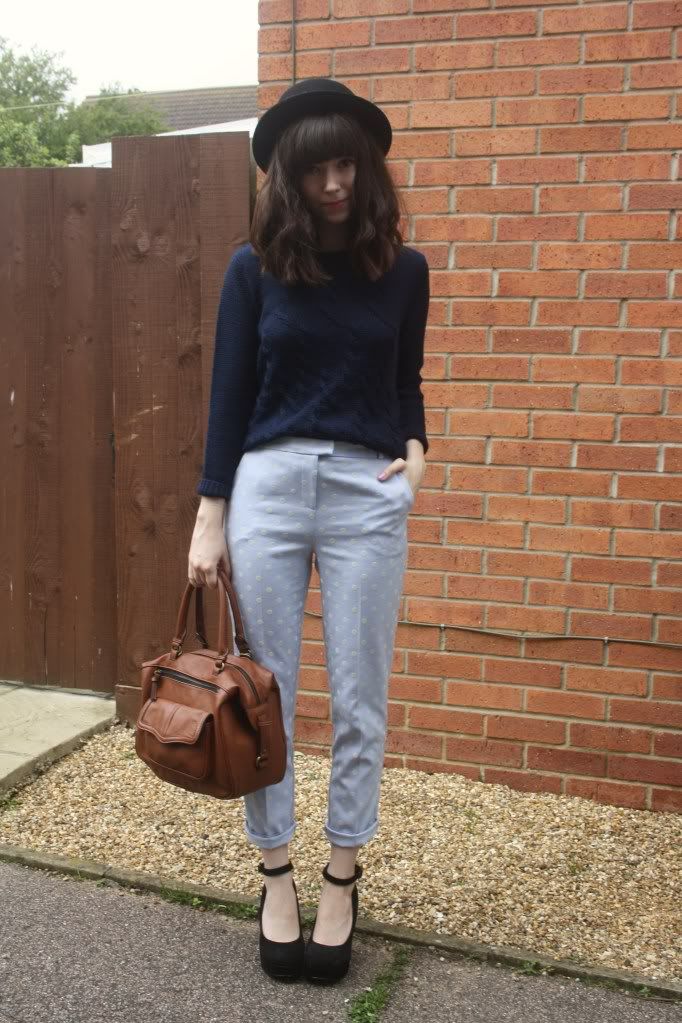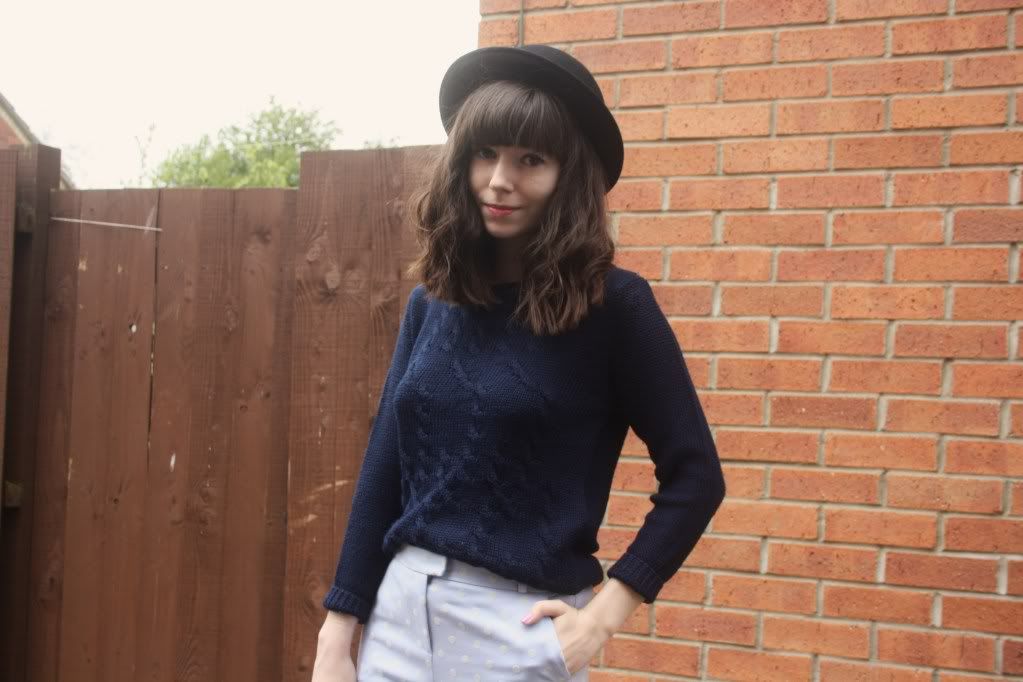 jumper - zara, trousers - topshop, shoes - asos (old)
oh bloody hell, these trousers. topshop, thank you for making these. i already own them in teal (i'm sure you know the ones i'm talking about), and i didn't think i could love a pair of trousers any more, until these came along. the colour is really specific, not quite a lilac but not quite light blue.
as for this jumper, it goes with everything. i will always prefer navy to black.