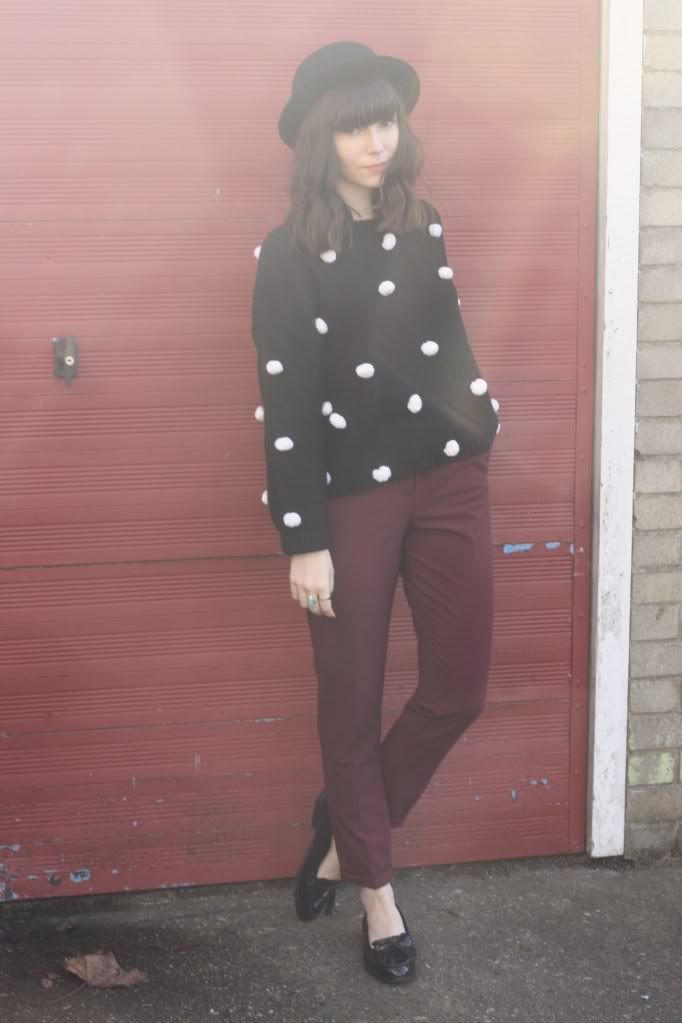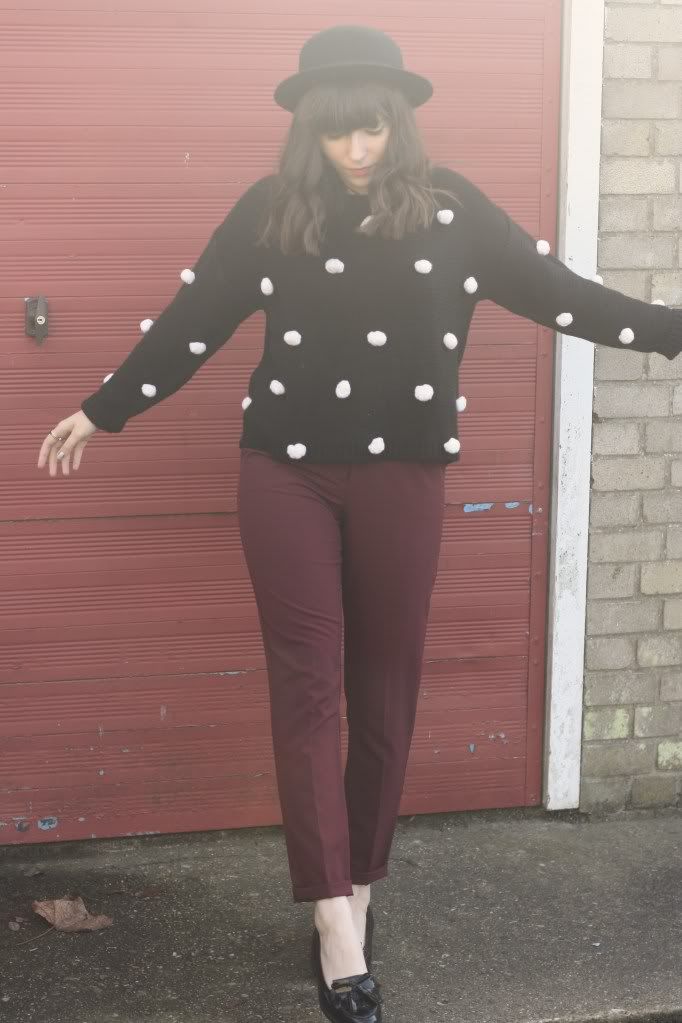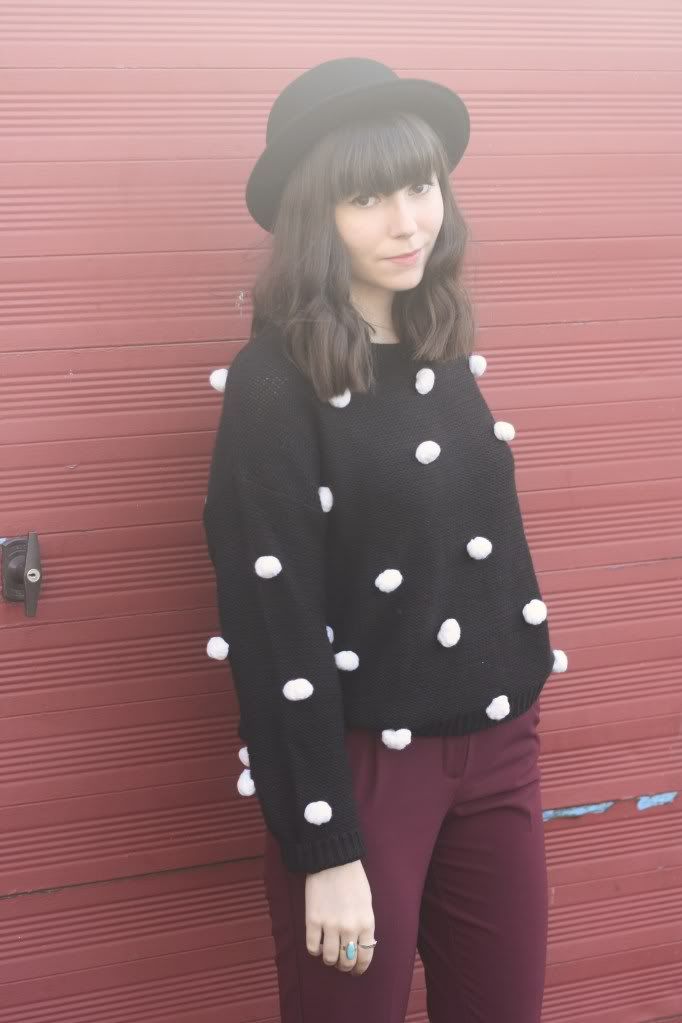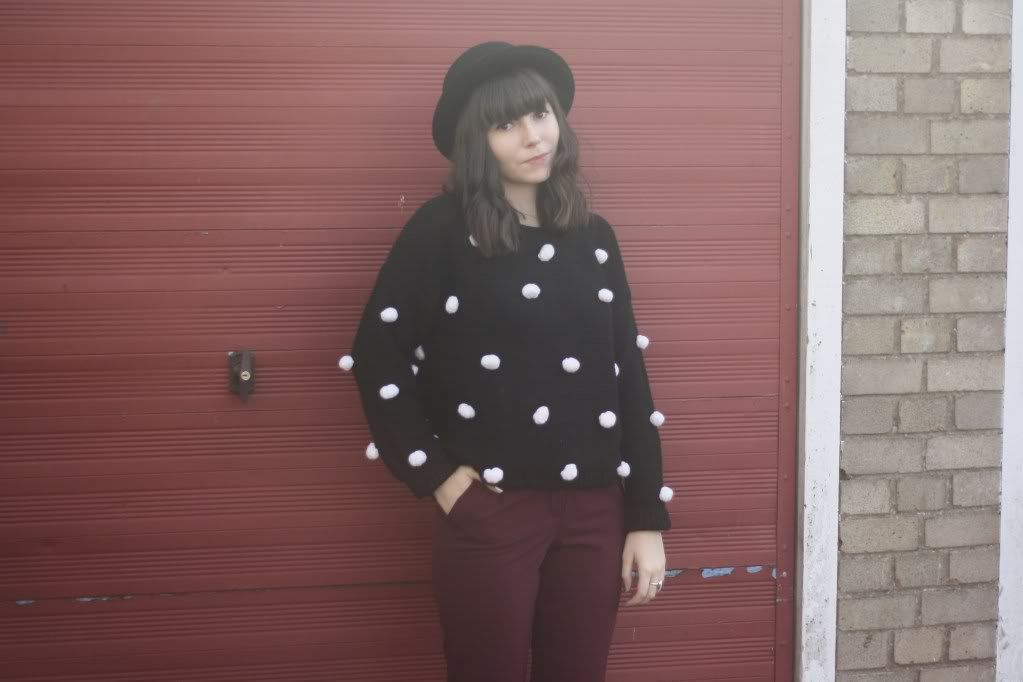 jumper - monki, trousers & loafers - topshop
best jumper in the world? i definitely think so. it's quite eye-catching and i definitely got a few looks in it, but i like to think it's because the jumper is way too cute. it looks like i'm wearing a plain black jumper, but have been rolling around in some cotton wool balls.
paired it with something simple, aka these trousers and my favourite flat shoes. i can't stop buying jumpers, i must have bought about a dozen in the last few months (sorry bank balance). but when they're all this nice, it would be wrong of me to say no. right?