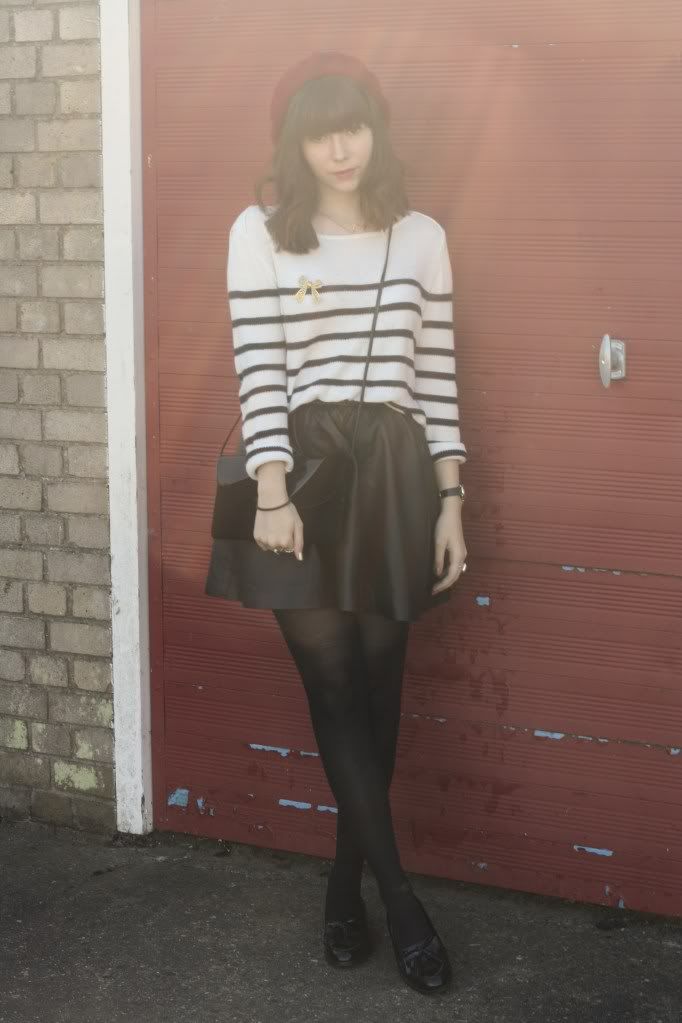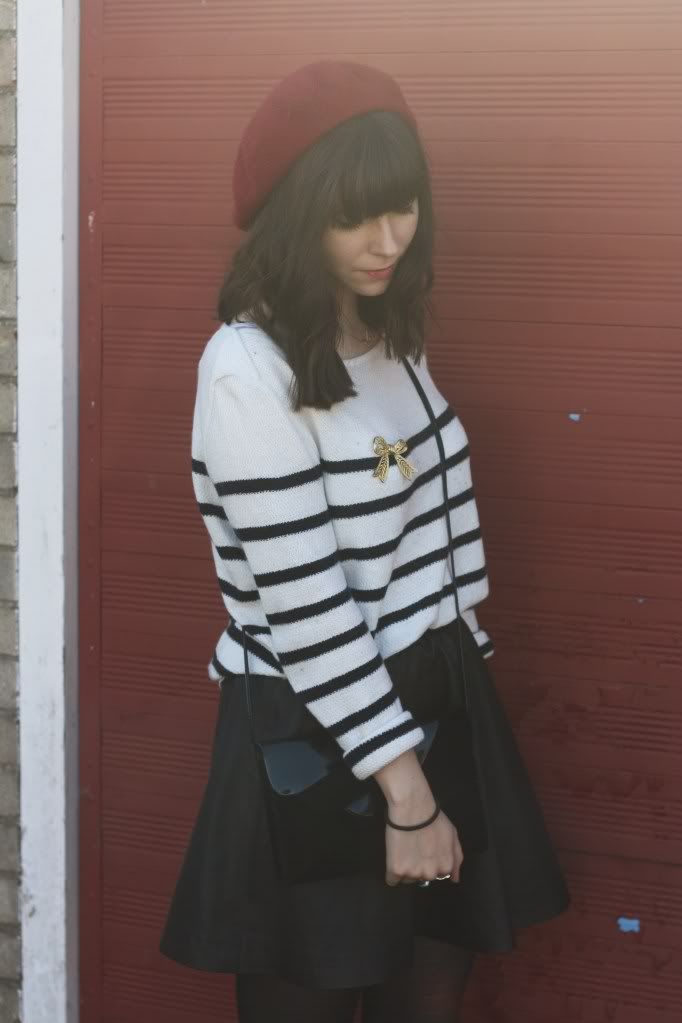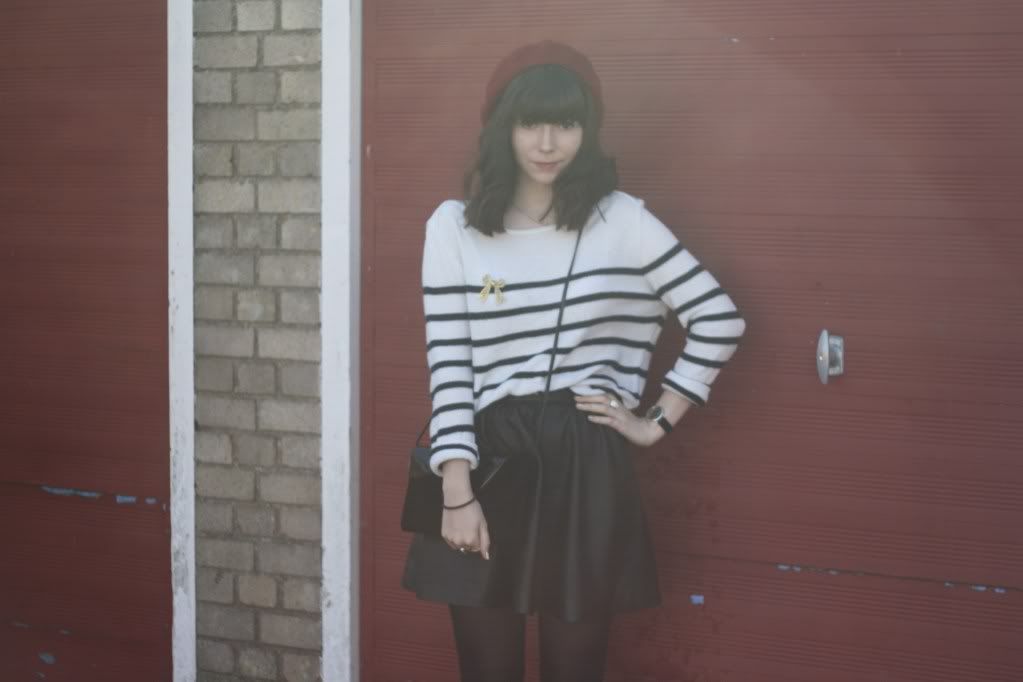 jumper & loafers - topshop, skirt - h&m, beret - h&m(i think)
,
bag - vintage
a really simple outfit featuring my no.2 favourite pattern of all time, the stripe. and my current favourite skirt too. and, can you believe, a hat that ISN'T my black bowler? i felt like this outfit was crying out for my red beret instead. looking really rather french from the waist up.
i've been feeling really bored of my clothes lately, despite autumn being my most favoured season for dressing. i look in my wardrobe and feel like i've made all the best combinations of things possible, and everything that's left is kind of boring, does that happen to anyone else?