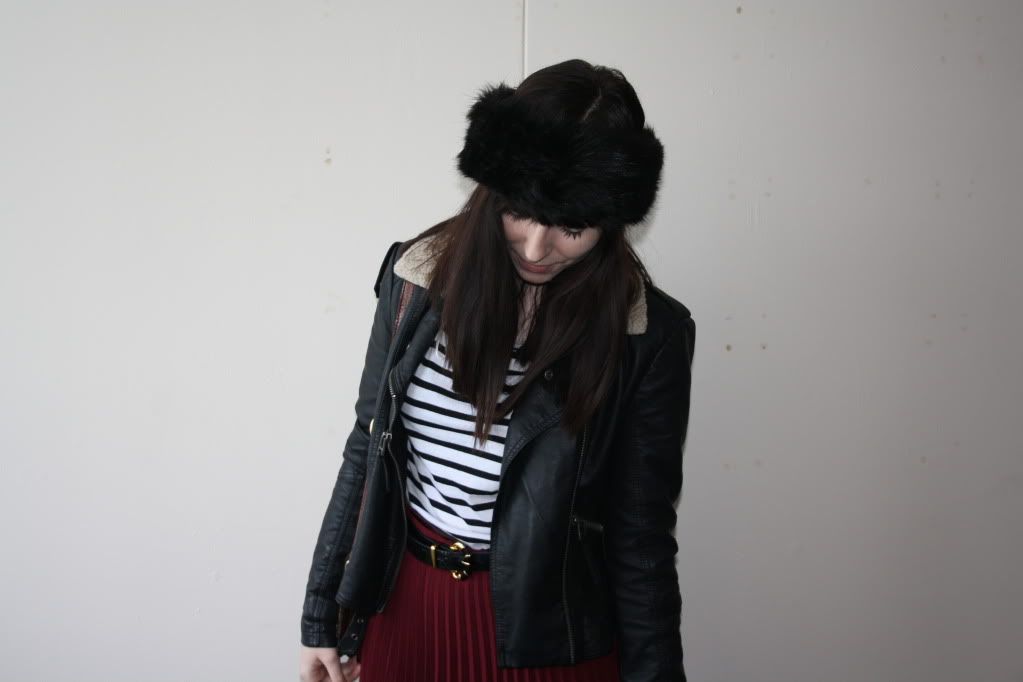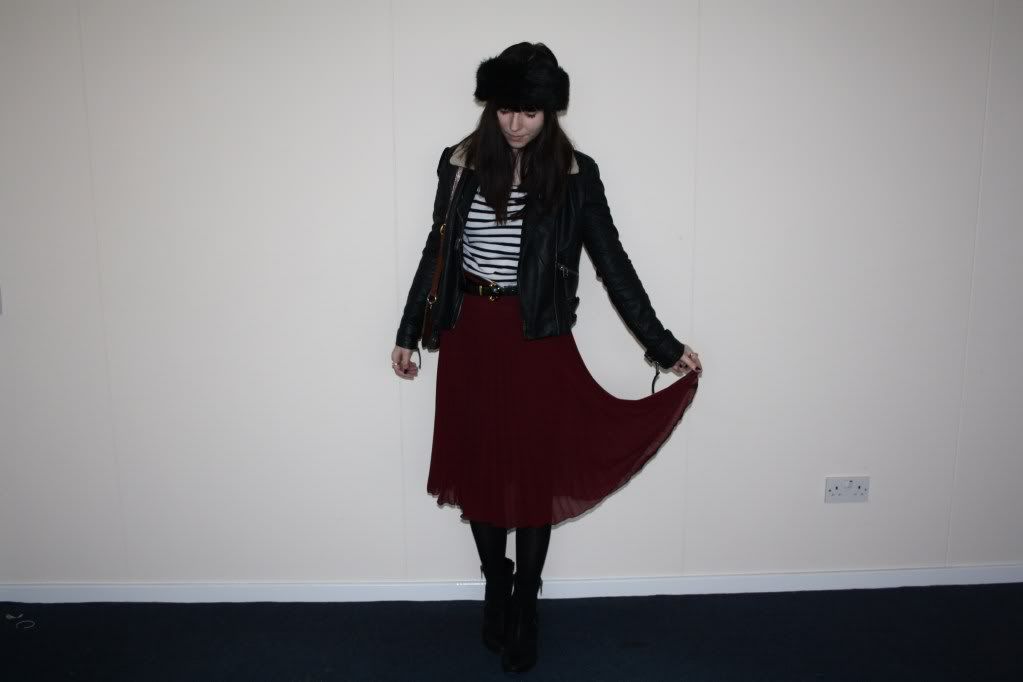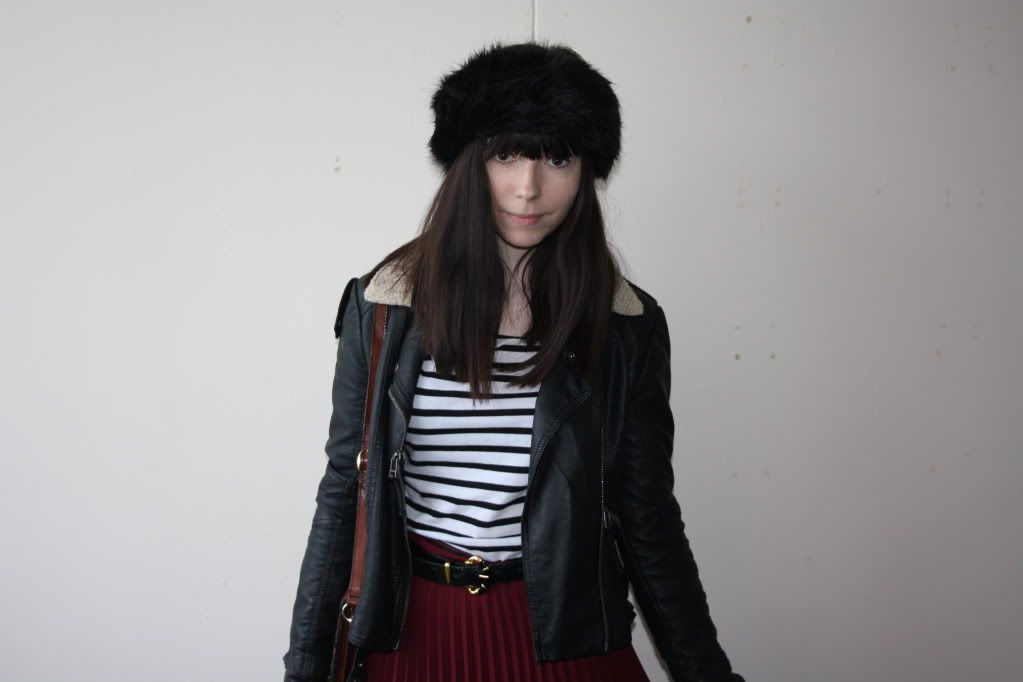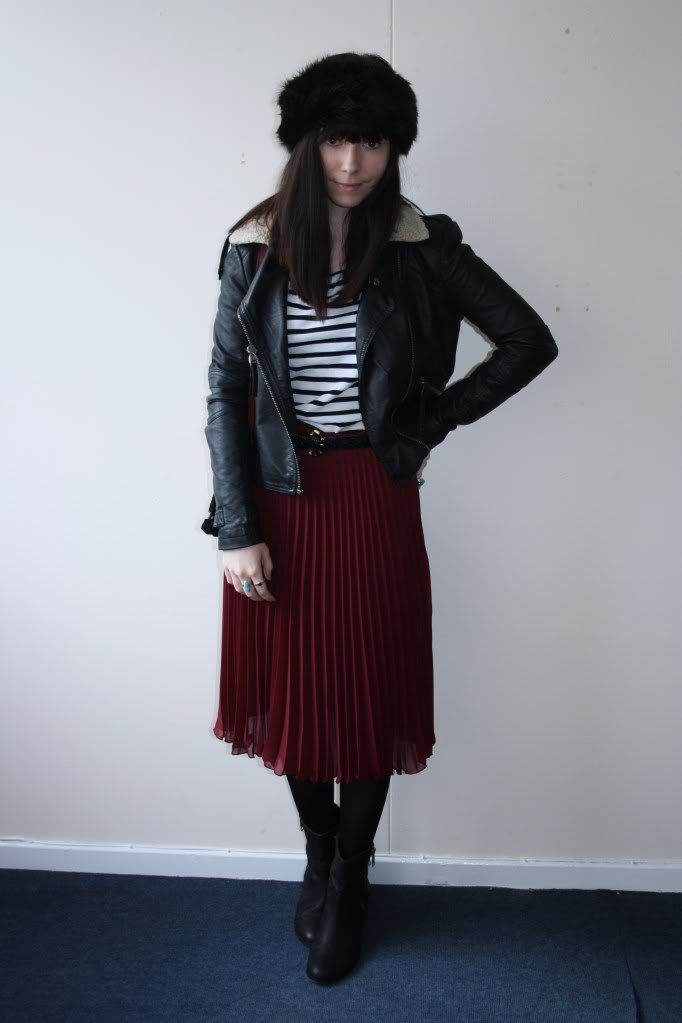 midi skirt - topshop, furry headband & top - h&m, leather jacket - topshop, boots - asos



something tells me that this length of skirt isn't very easy to pull off, or particularly popular? but i saw it and fell in love with the colour and the pleats and, surprisingly, the length. i'd seen other bloggers wearing midi skirts and they looked great, but i knew it wasn't something i'd be able to wear very well. i still wanted to try though. and, despite the length making me look even shorter and stumpier than i do anyway, i really enjoyed wearing it! it's so girly and i couldn't stop swishing it about. as soon as i saw it, i had pictured it with stripes. i actually quite like the outfit, even though i think it would look better on someone a lot taller than myself.
i'm off to london tomorrow to see the national at the O2 in brixton, is anyone a fan and/or seeing them tomorrow? i'm excited, and i hope to sneak in some christmas shopping too, and of course some shopping for myself.