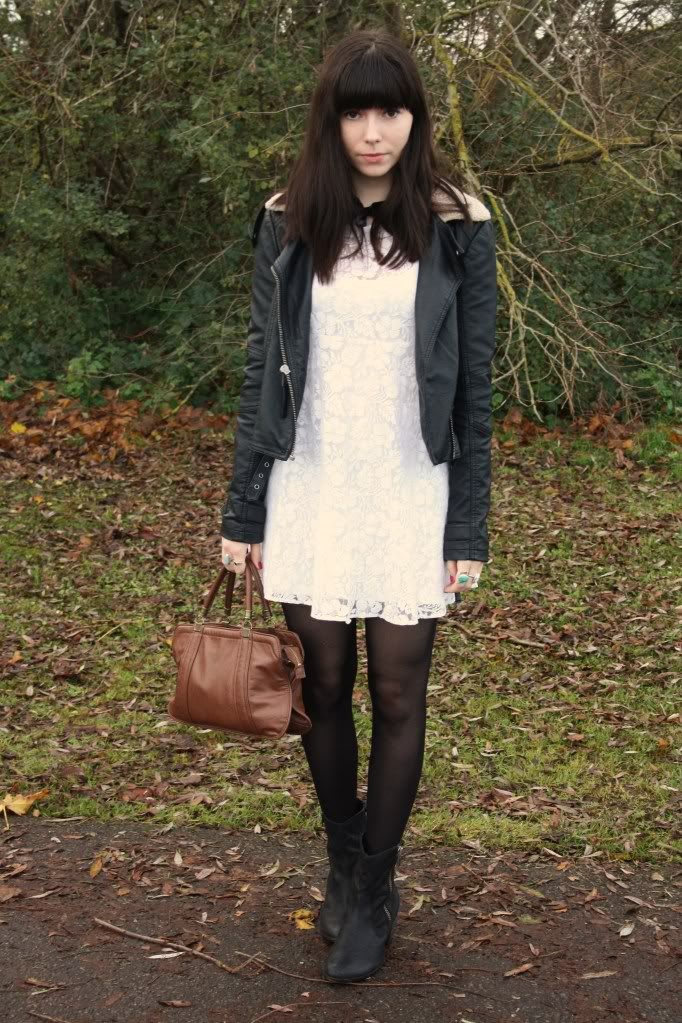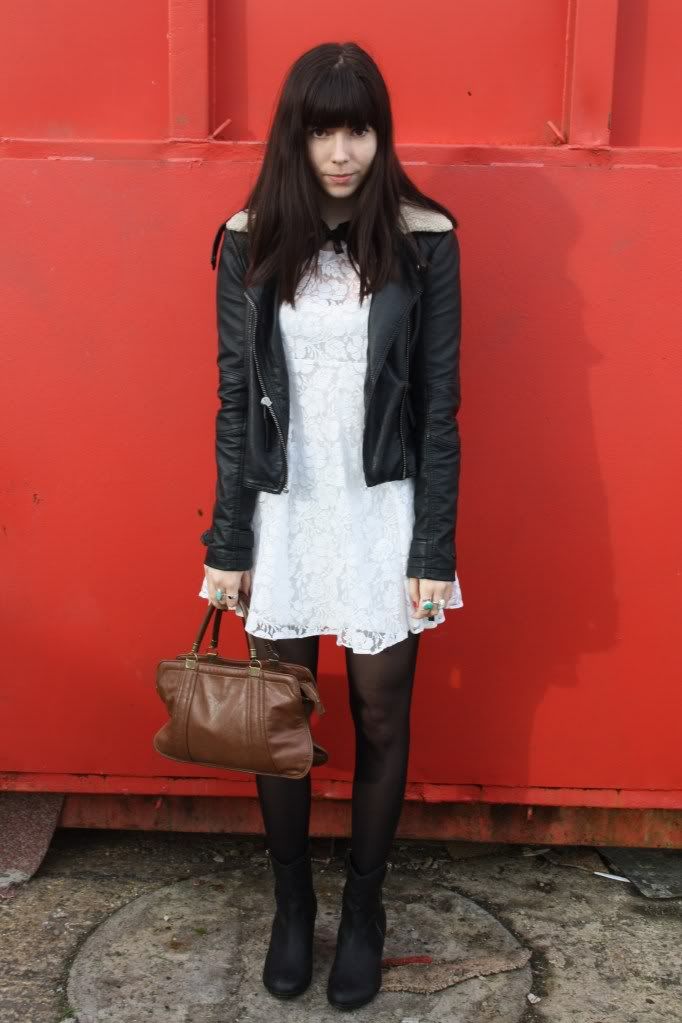 jacket and dress - topshop, boots - asos
knew i had to take these photos against the red background, because my outfit is ridiculously black and white! i love this lace dress, it has its own peterpan collar but i decided to add my own black velvet collar to it instead. it was probably a little too cold for this outfit, i should really have worn a coat, but i hate neglecting my favourite clothes just because of the stupid weather!
i did an interview with the lovely phoebe from phoebedoes, check it out here!