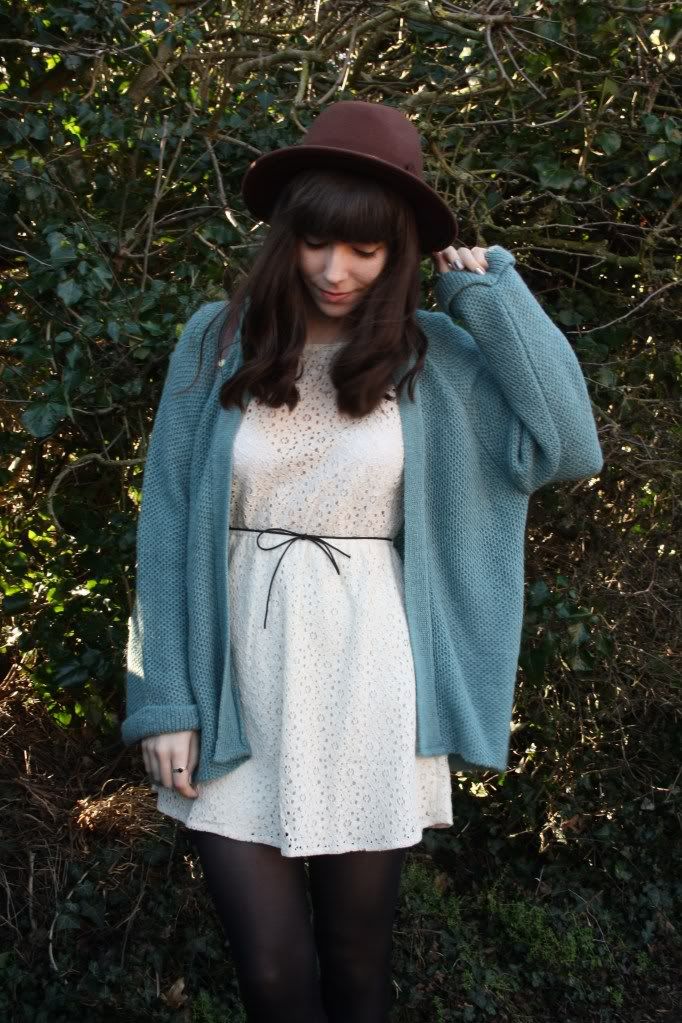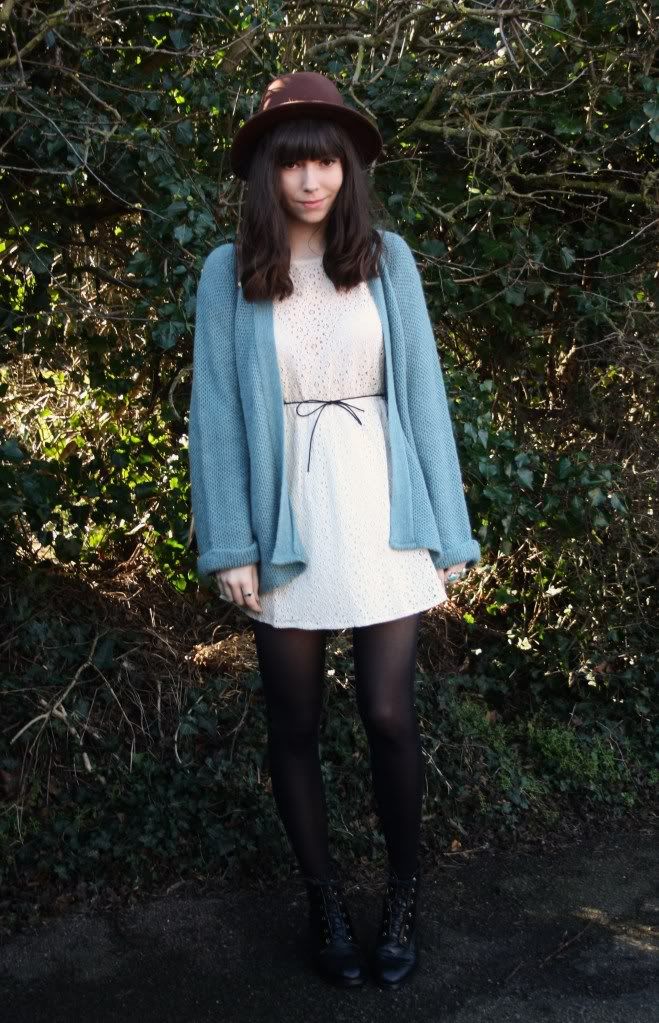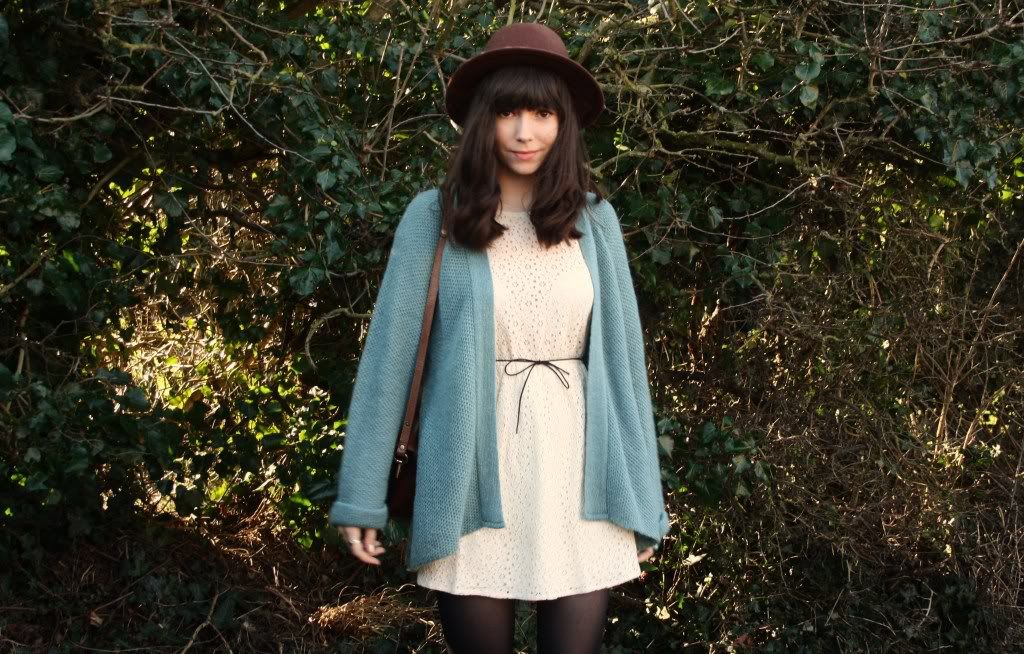 cardigan - topshop, dress - pull & bear, hat - h&m, boots - dune @ asos
... i appear to be wearing a dress. this almost never happens! i used to be a total dress maniac, but then i had a change of heart and realised wearing seperates is just a lot more fun. but this one just kinda grabbed me, and i've been looking for something creamy and lace for a while.
it's supposed to be 17c here in norwich tomorrow, which just makes no sense to me.. a week ago it was 0c! i'm not complaining, but england, make your mind up!