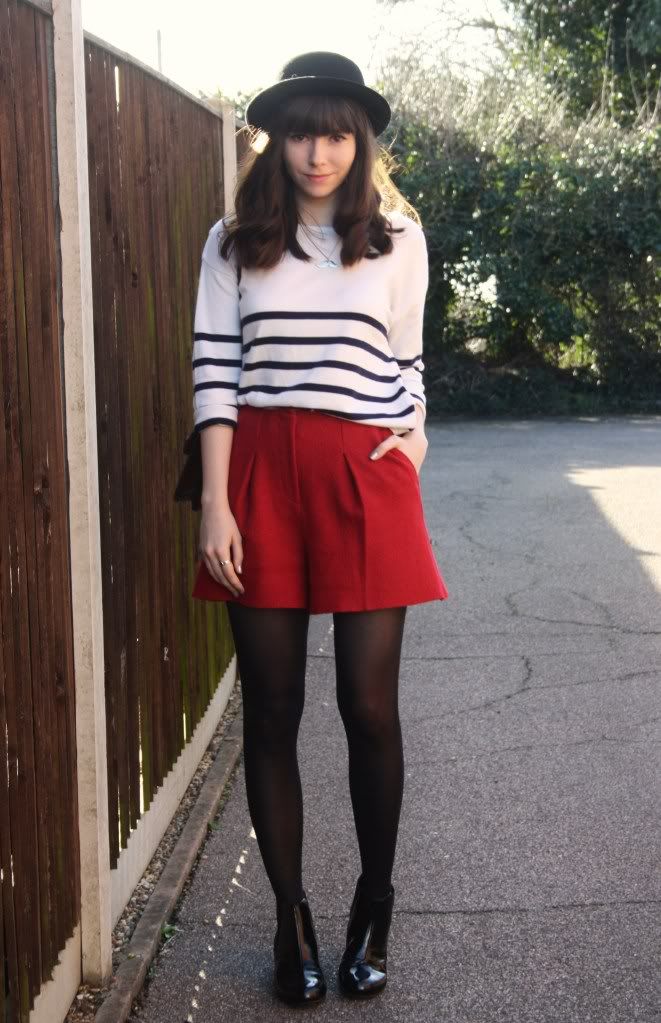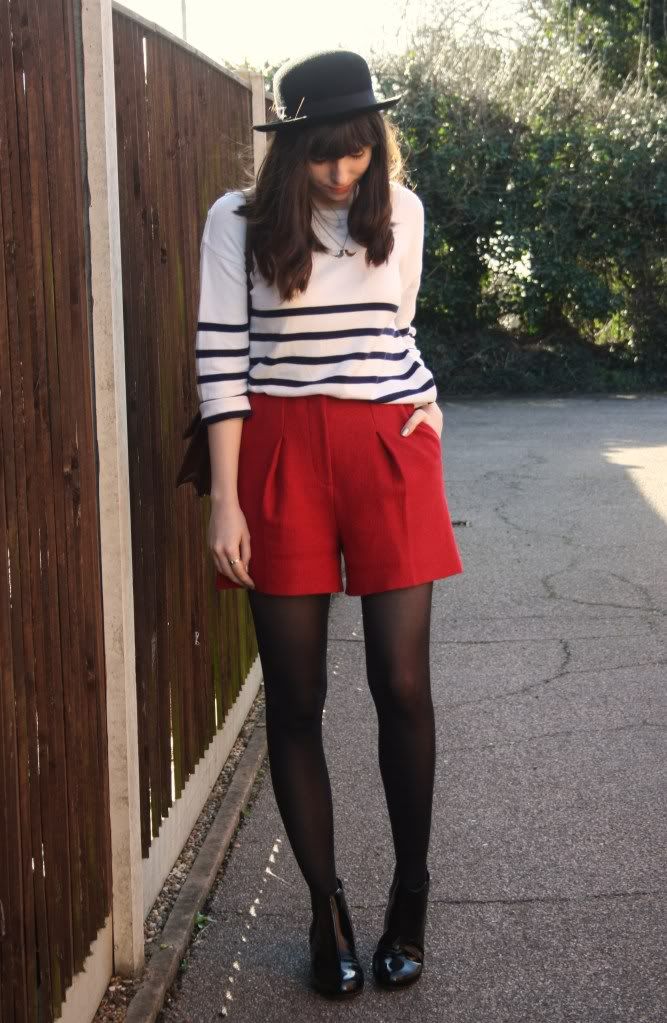 jumper - monki, shorts - h&m, boots & bag - topshop
firstly i'm going to apologise for not having posted in 2 weeks, that's probably the longest i've ever gone without posting. it's just been far too cold to even want to go outside, but it's getting warmer now (i hope) so i can hopefully get some more snaps soon.
this outfit is kinda french, i guess? but this jumper and shorts just go so well together. worn with some mega comfortable shiny chelsea boots.