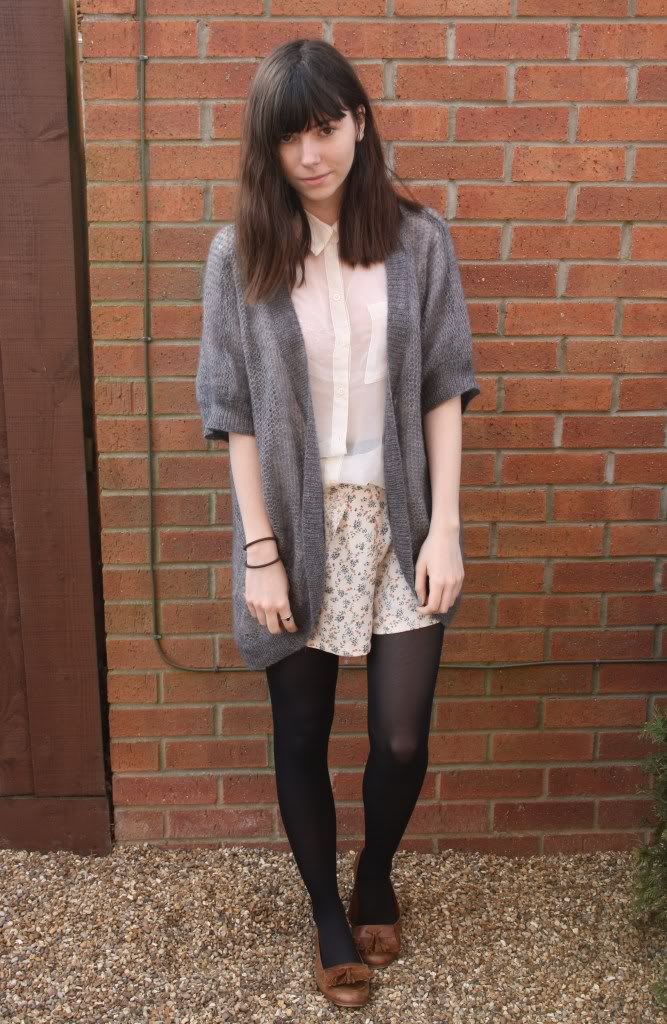 blouse - h&m,
loafers, shorts - topshop, cardigan - h&m via ebay
a very simple outfit from the weekend. i got the shorts on sale, online from topshop. i can't believe how crazy people get over the topshop sale - i checked it online at 8.30am when i got into work, and pretty much all of the good stuff was sold out! which is why these shorts are a size too big for me and keep falling down :( but i had to have them. i also got a cute striped pair which i'll be wearing soon.
next on my shopping list is more basic tops to wear with all the shorts i keep buying, as i can't keep wearing this blouse! not least because it is so ridiculously sheer that i'm afraid to wear it out where anyone could see me. depsite the availability of basic items i always find them the hardest to buy - i have trouble liking them, and hate parting with my money on such simple items, but i guess sometimes they are needed.