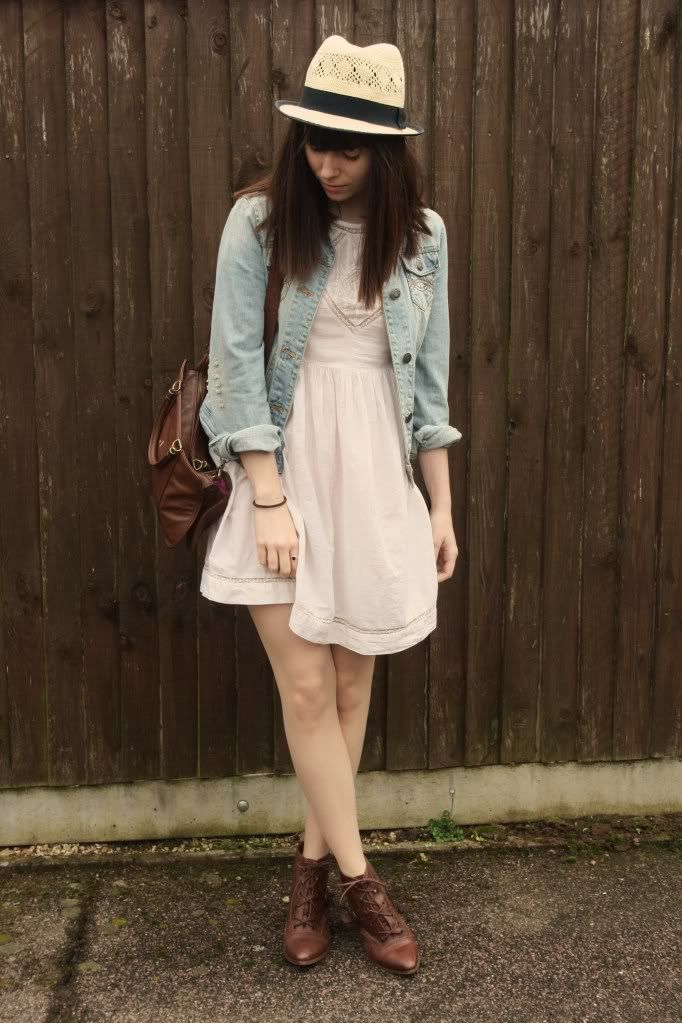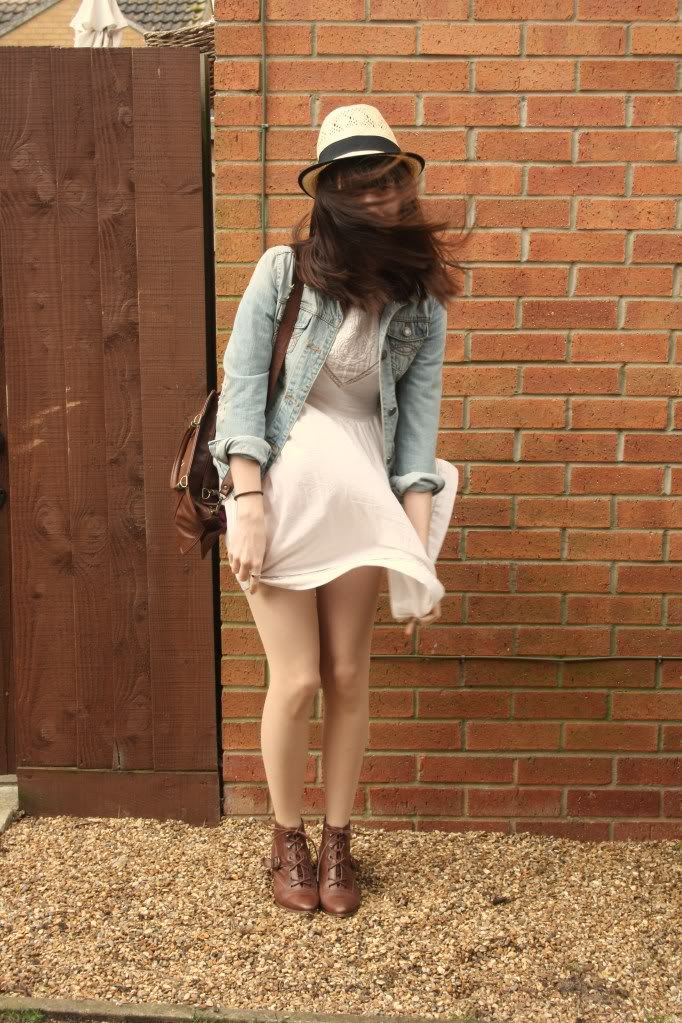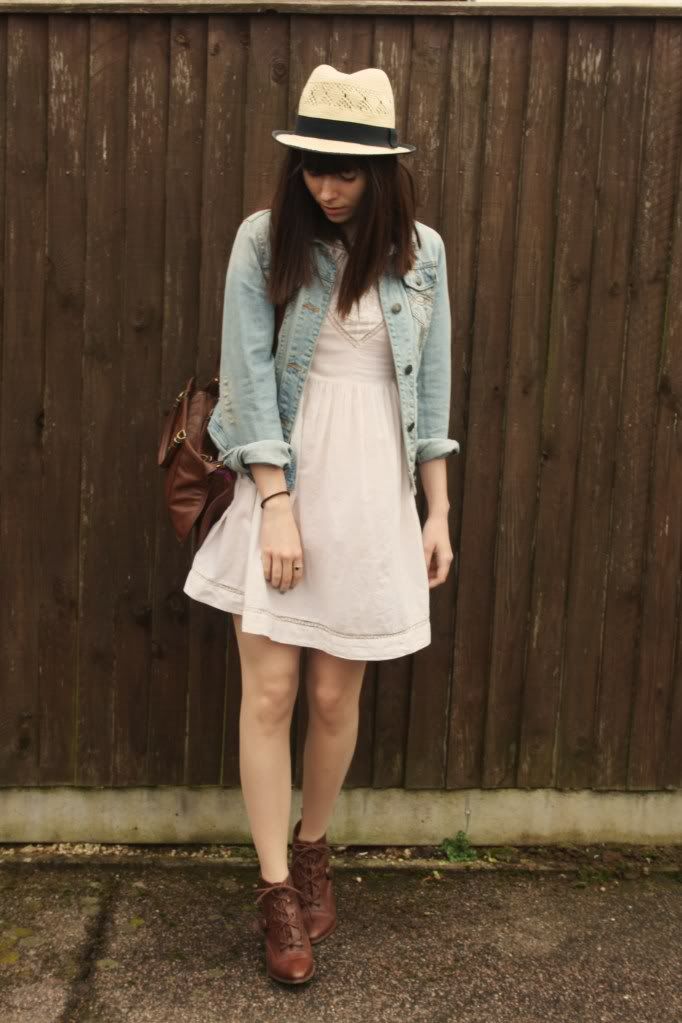 dress - topshop, denim jacket - thrifted, straw hat - h&m, boots - topshop, bag - h&m

so, i've started how i mean to go on - with horribly embarassing blog photos! the first photo is a great example of how difficult it was to get outfit photos this day, the english wind is ruthless and for some reason, doesn't seem to care that it makes my hair go up my nose. some of you who might have seen my posts on lookbook will have already seen this outfit, but it's the best i can do until the weekend.

i like to call this dress my hillbilly dress, when i wear it i imagine that i should be on a prairie somewhere. wearing a denim jacket and a straw hat with it doesn't help.