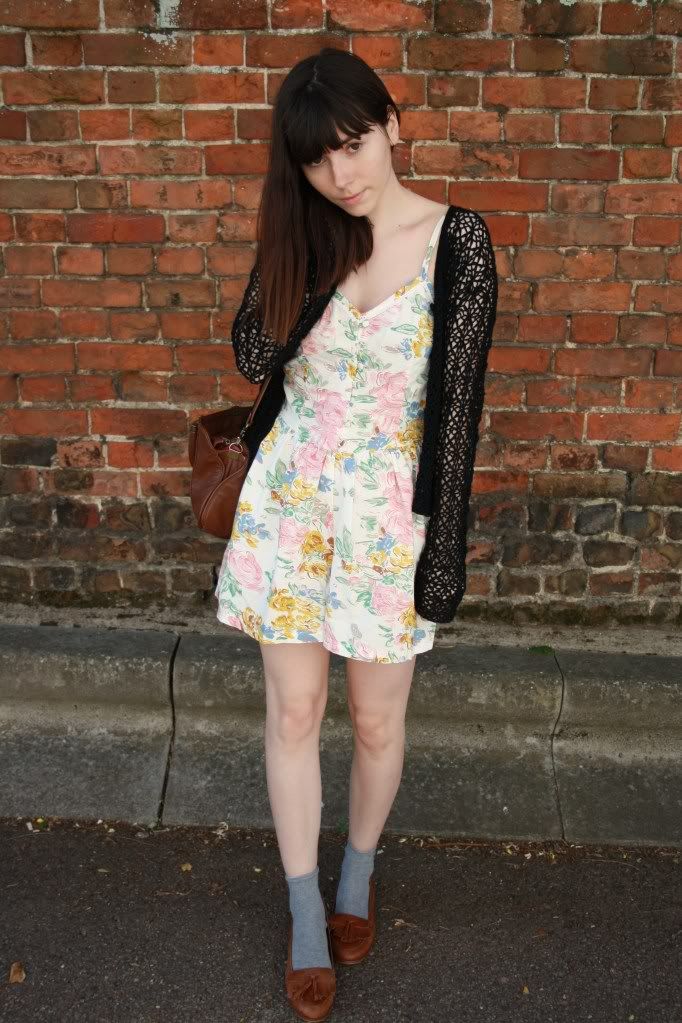 playsuit - topshop, cardigan - ebay, loafers - topshop
these photos are from last weekend - i don't have any from this weekend i'm afraid (long story).
i don't know why, but for some reason i'm getting very fed up of all my clothes, and always feel like i never have enough, or can never seem to put decent outfits together that i feel both comfortable and confident in. does this happen to anyone else? i feel like i'm having a clothes crisis.