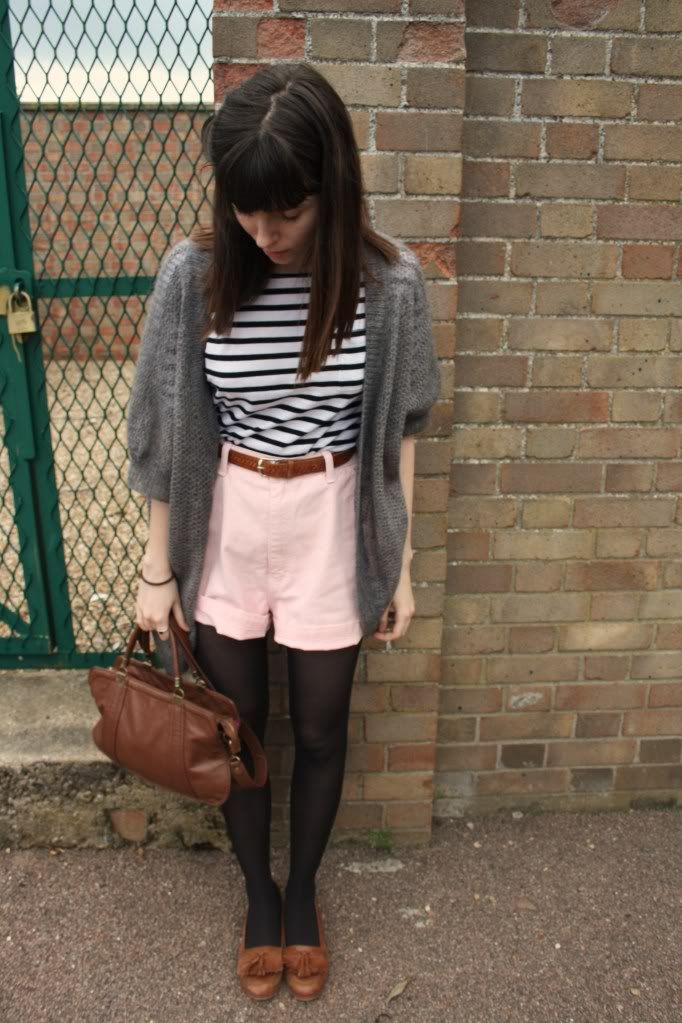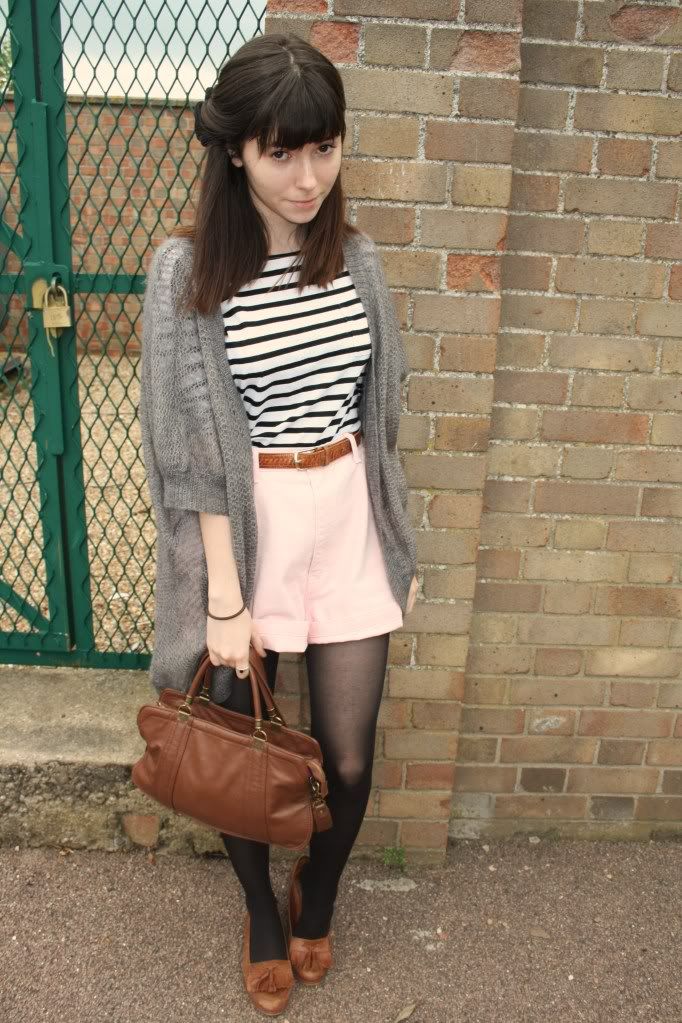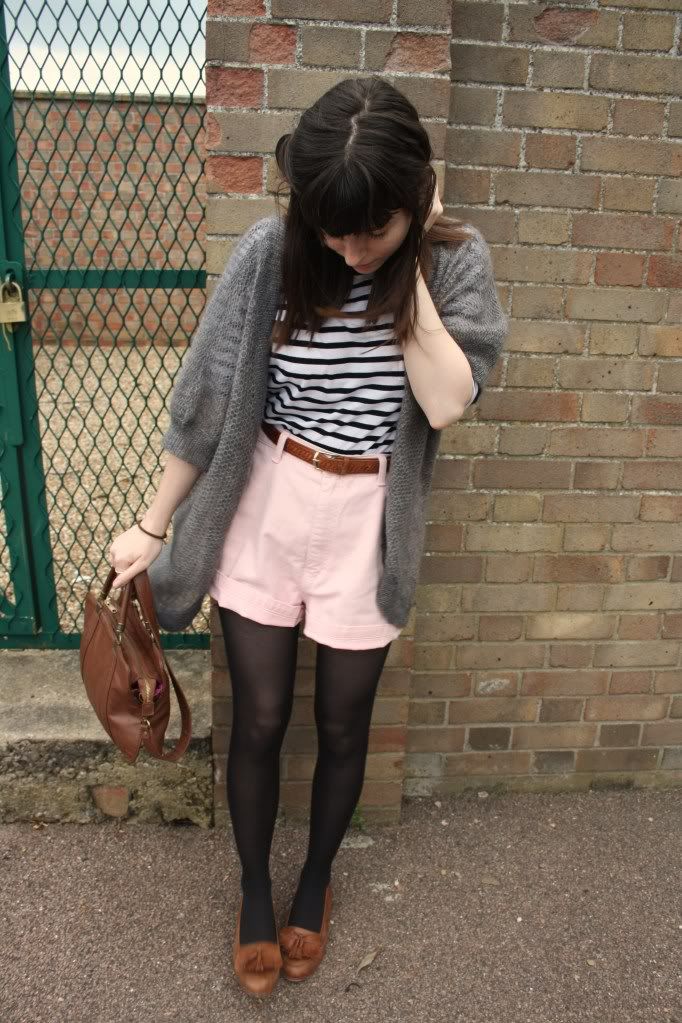 cardigan -h&m/ebay, striped top - h&m, shorts - vintage, loafers - topshop
another pretty simple outfit. i guess you can tell by now that my style is pretty simple and laid-back, i don't 'dress up' particularly often. i hadn't worn stripes in ages, even though i love them, so i decided to wear this top. the shorts are a lovely pink colour but despite being a size 10 they have MASSIVE legs, so until i have time to alter them the bottoms are held up with hair pins!
later today i'm going into the city to try and find this vintage shop i've heard about called alladins cave, i'm hoping it's as full of treasures as it sounds!