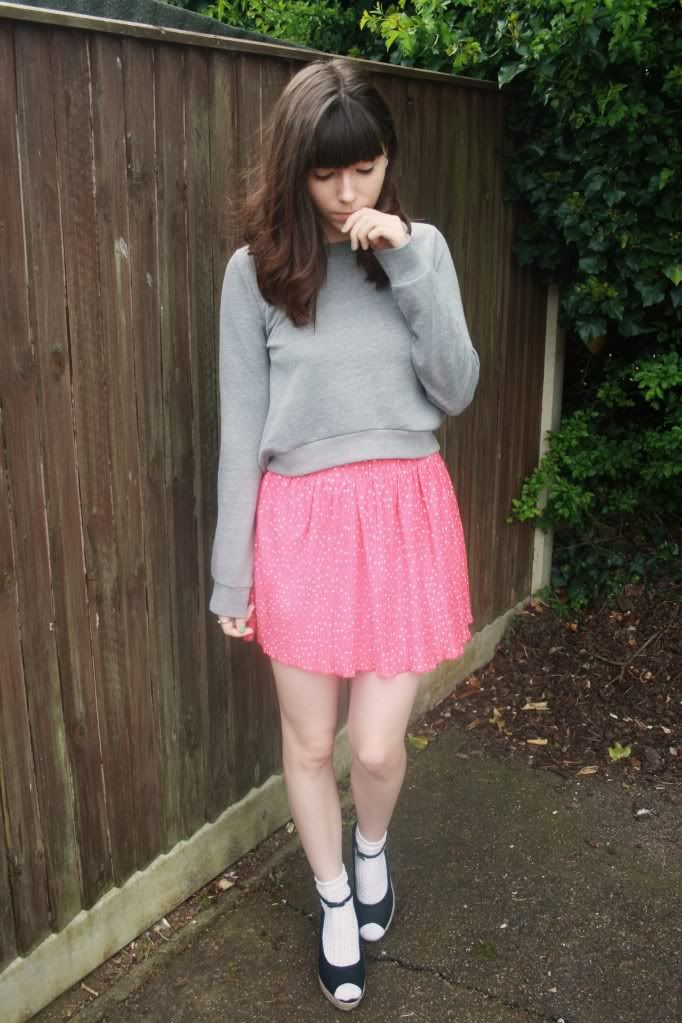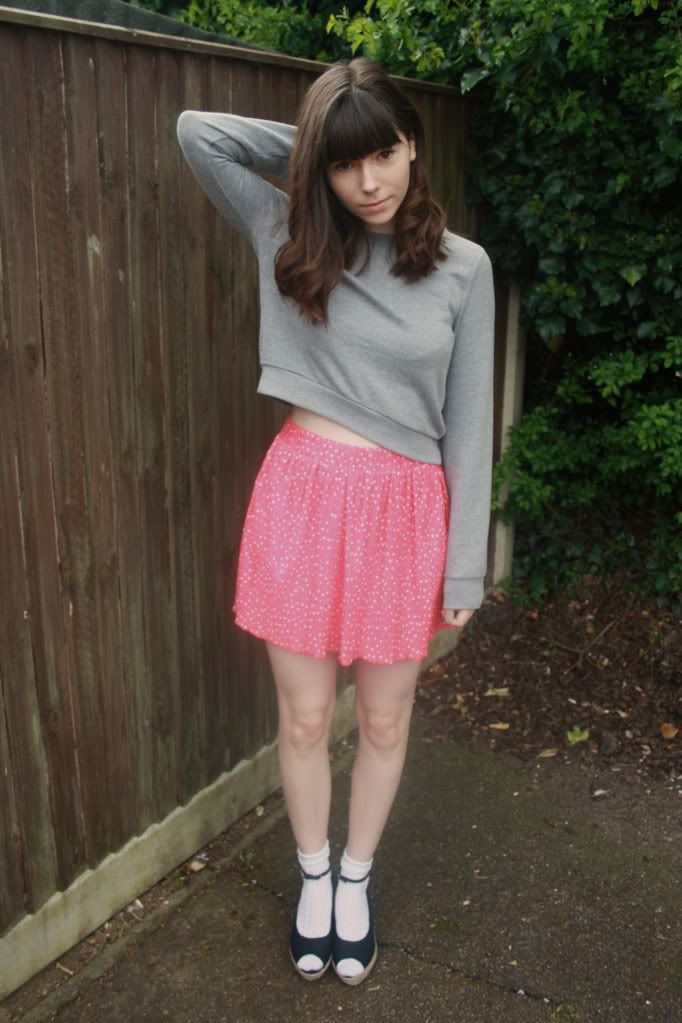 cropped jumper - topshop, skirt - zara, shoes - office
i'm annoyed that these photos don't show the amazing colour of this skirt - infact it's not really pink at all! it's a lovely red colour, sadly i didn't notice the pinkness of it in the photos until it was too late. it's also got this lovely pattern on it, lots of tiny white hearts. and i love the pleats, i've been looking for a pleated skirt for ages but strangely they're very hard to find.
i pictured wearing it with this grey jumper when i bought it; not sure it looks quite right though. and these shoes (they're wedges made of rafia) were on sale, £10! the ankle strap is very tight though, i've got them on as loose as i could and they're still a little tight! i think the shoe gods are trying to tell me i have fat ankles. infact the shoes aren't that comfortable in general, i thought they would be, but the material is very stiff.
i've reached over 250 followers now, and i can't quite believe it! thank you to every single one of you for following me, i'm glad you enjoy my blog and my outfits. a special thank you also to everyone who leaves a comment; every comment is appreciated very much and your kind words really light up my day!