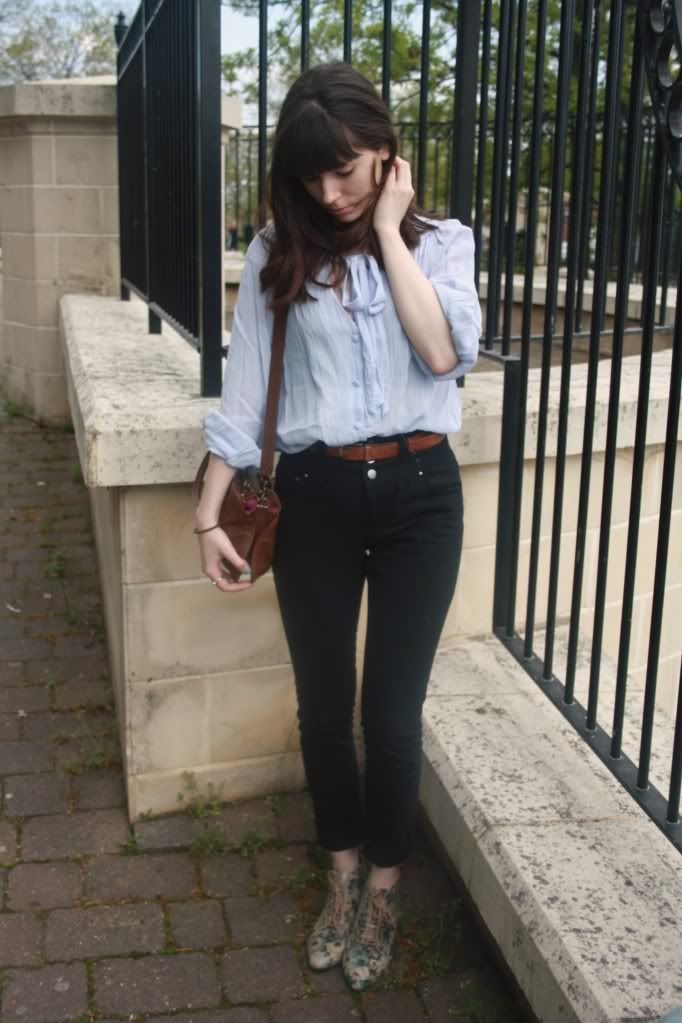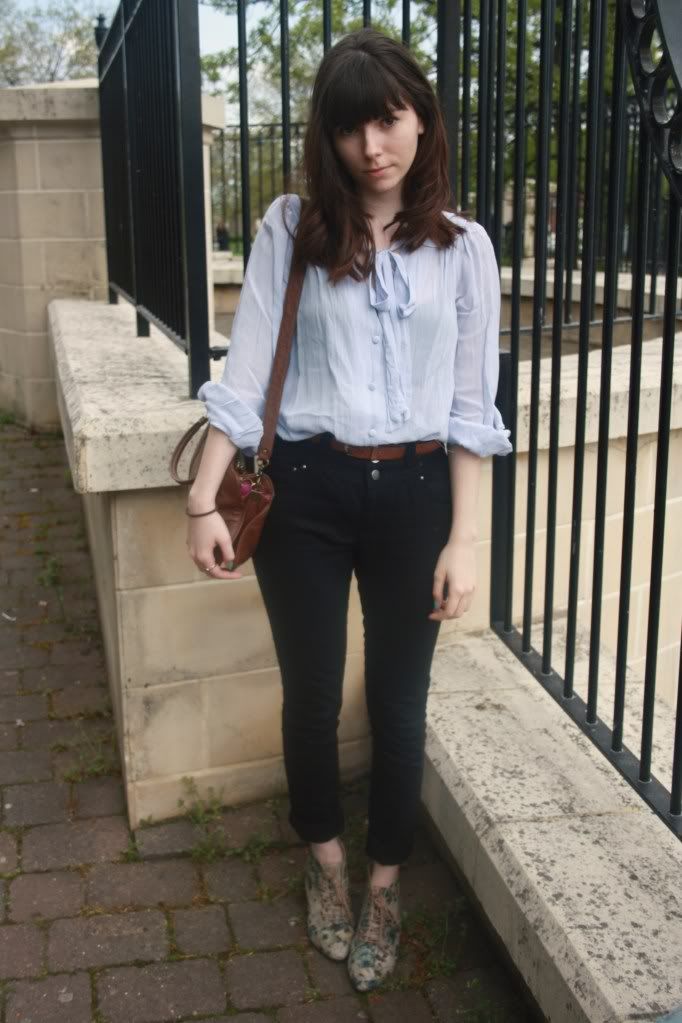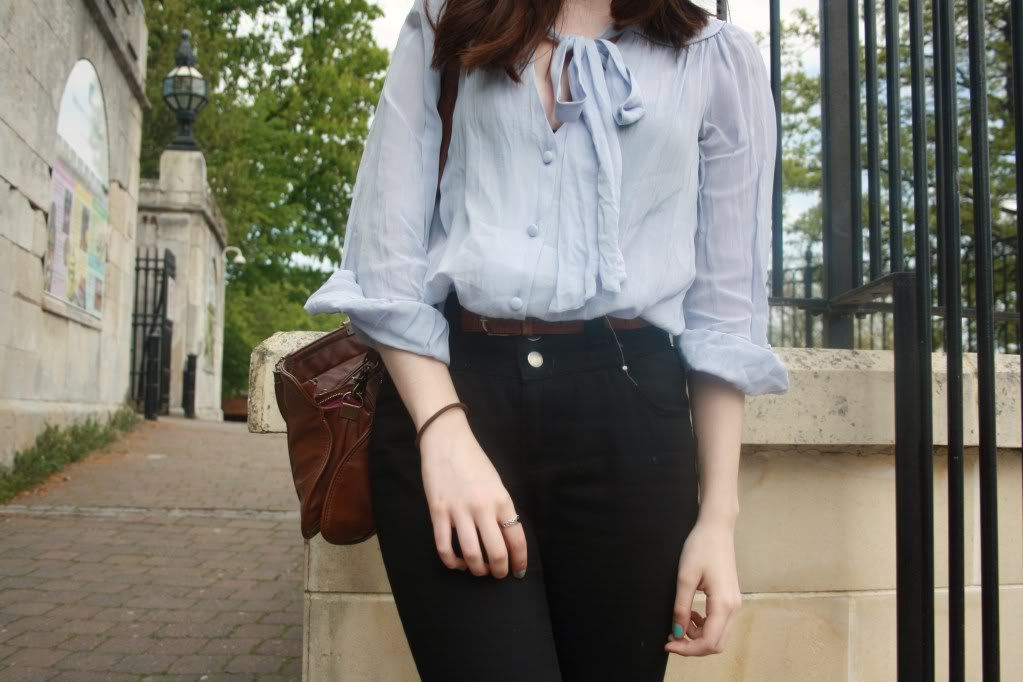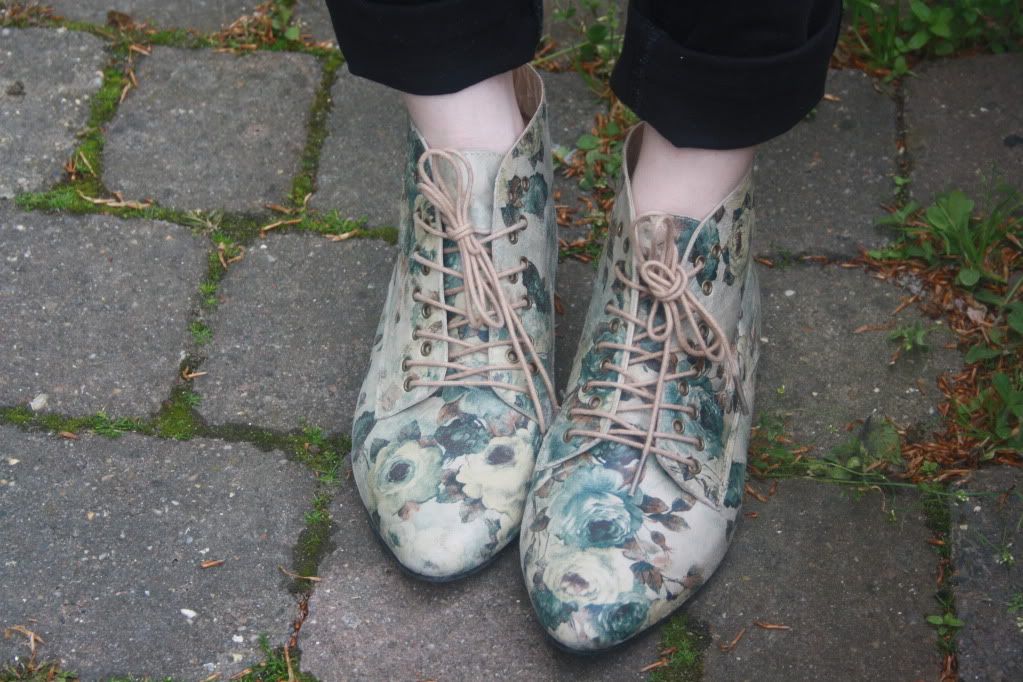 lilac pussybow tunic, floral boots - topshop, black high-waisted jeans - h&m
first off i have to apologise for the amount of creases in this blouse - i promise i don't actually intend to go out looking slightly trampish, but i received the blosue in the post and wanted to put it on straight away, i didn't have the time to iron it. didn't realise it was quuuite so creased.
this is quite a casual outfit for me, and makes a change to not wear tights with EVERY outfit (i'm getting annoyed with having to wear tights all the time, come on summer hurry up). the tunic could actually have been worn on it's own as a dress but i just felt like wearing jeans with it instead. i might wear it as a dress next, though.
finally managed to get a photo of my boots! and they do manage to look less mouldy close up, right? i think they're so lovely, even if the laces are so long i have to tie them twice!