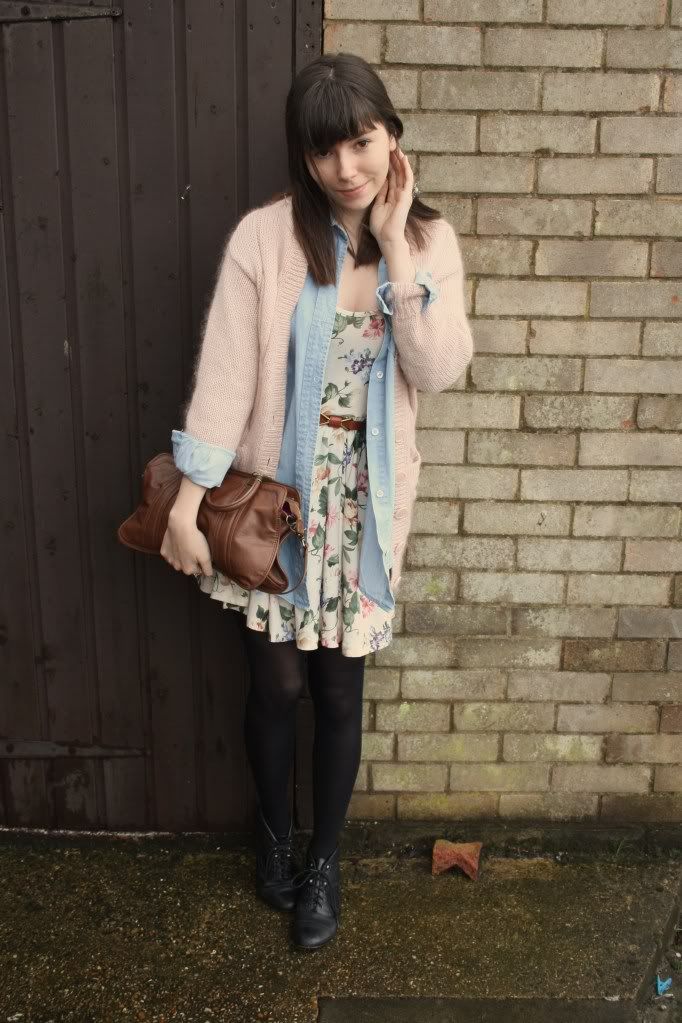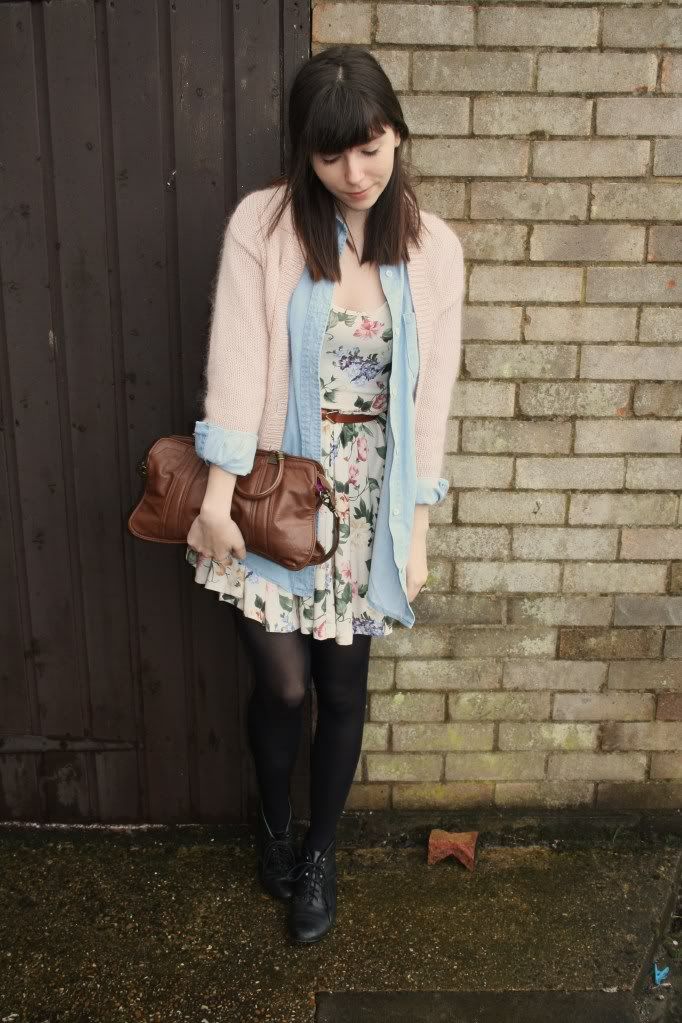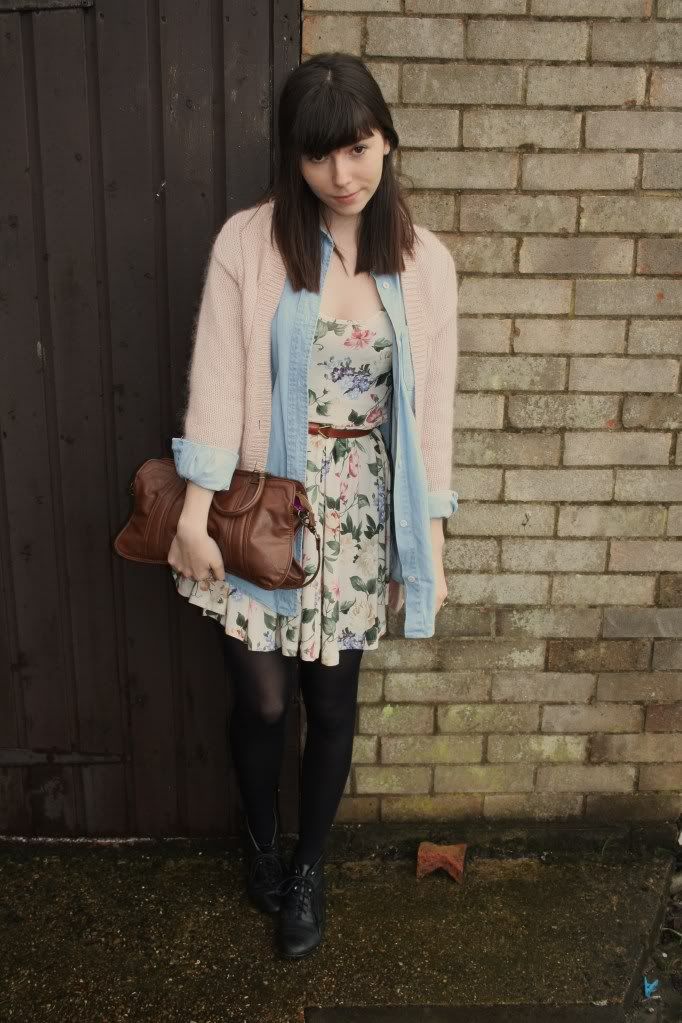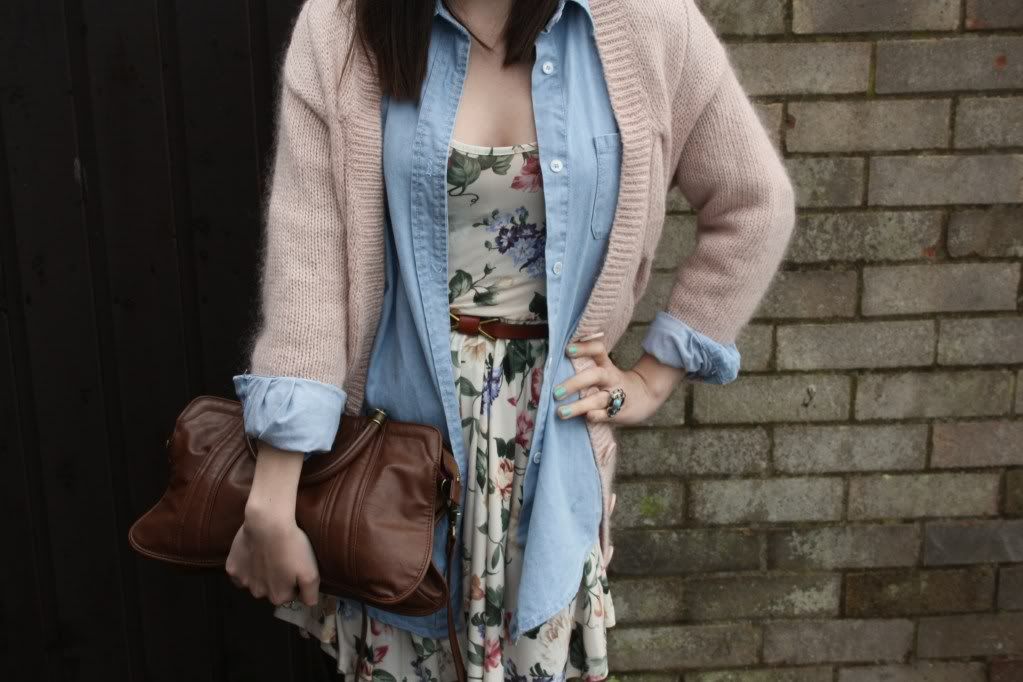 pink chunky cardigan - h&m via ebay, denim shirt - thrifted, dress - topshop (sale)


starting to notice a pattern - i seem to get most of my h&m cardigans from ebay these days. i just never seem to find any nice ones in the actual store! it's a lovely chunky cardigan but unfortunately it makes me look very chunky too, i promise i'm not actually this wide in real life.
i quite like the contrast between the materials - knit and denim. i think this whole outfit looks quite matchy though, something i try to avoid but always end up doing. my brain must find it hard to put things together which clash. unfortunately the english weather has been awful lately so i've had to layer up, and i'm getting ridiculously desperate to wear a proper summer outfit!