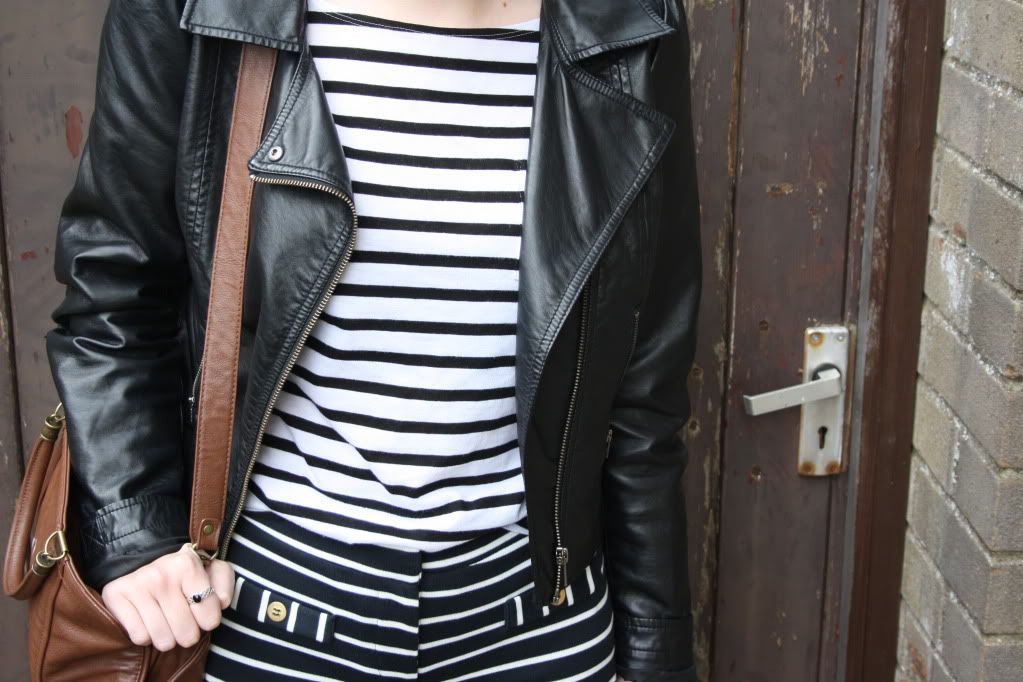 leather jacket, bag, shirt - h&m, shorts - topshop, shoes - topshop via ebay
quick outfit photos. i decided to see what mixing stripes would look like - to be honest i'm still not sure. it looks a bit like an optical illusion! it was also an excuse to wear these shorts for the first time, i got them in the topshop sale, and i'd been looking for some like these for a while. only con is that they might be a little too hotpant-ish for my liking, i prefer slightly looser fitting shorts, as i don't have the smallest of thighs!
i'm getting a little sick of my leather jacket, too. it's either this or the denim jacket as my top layer these days and i'm getting a bit weary of it!