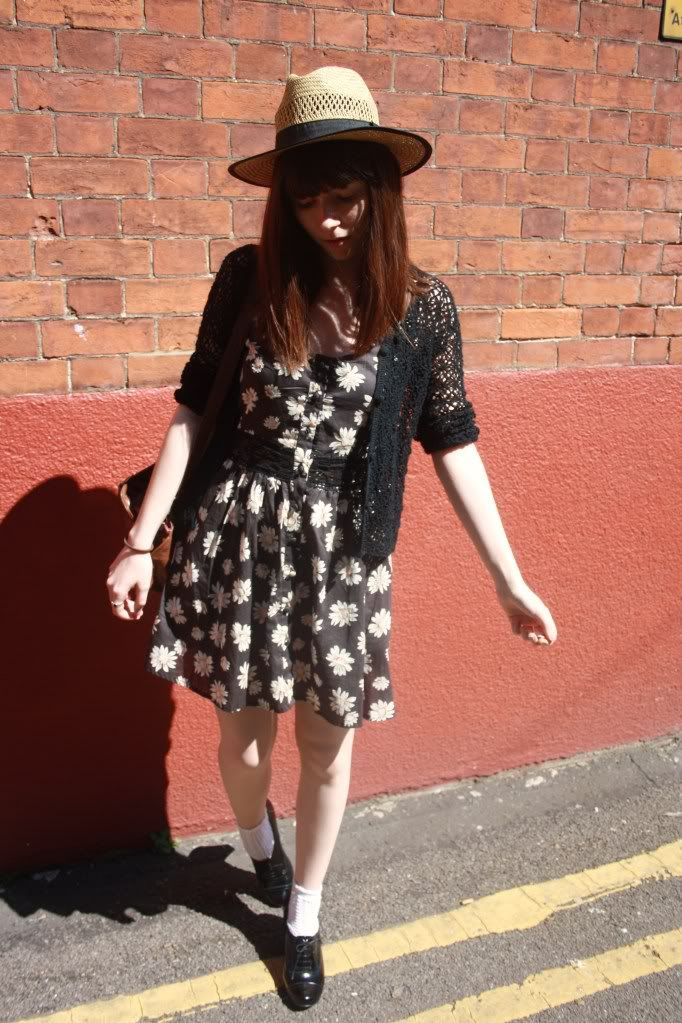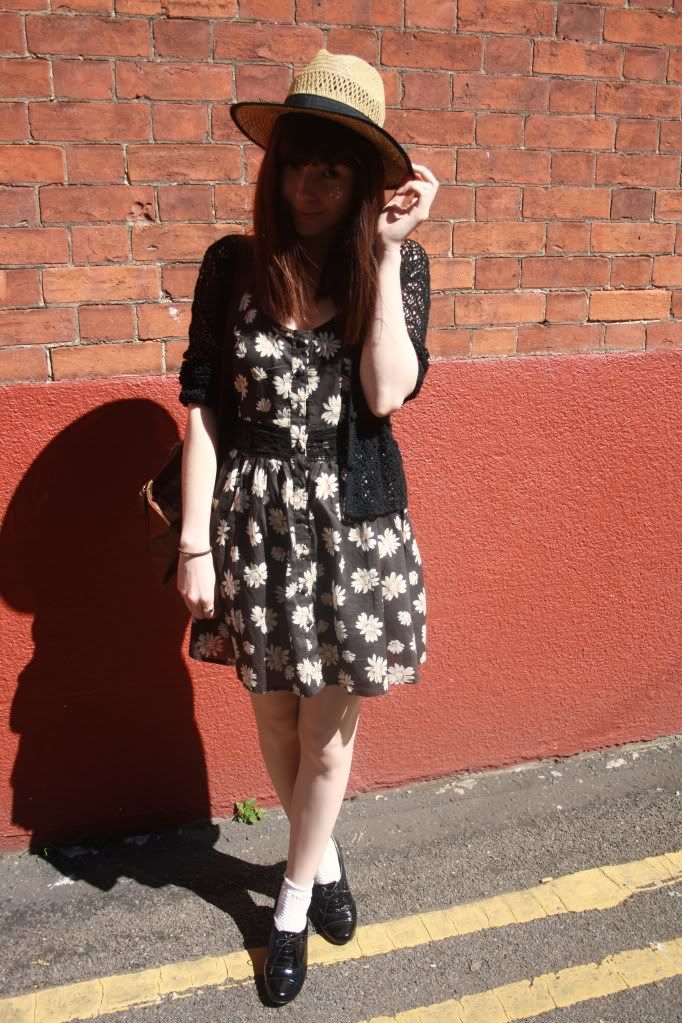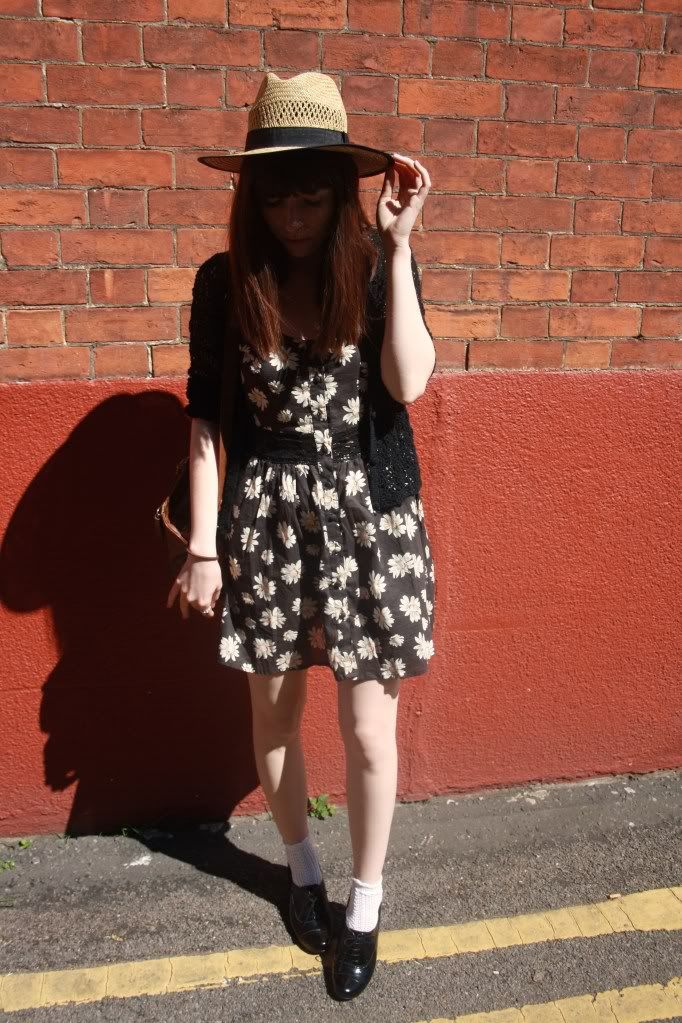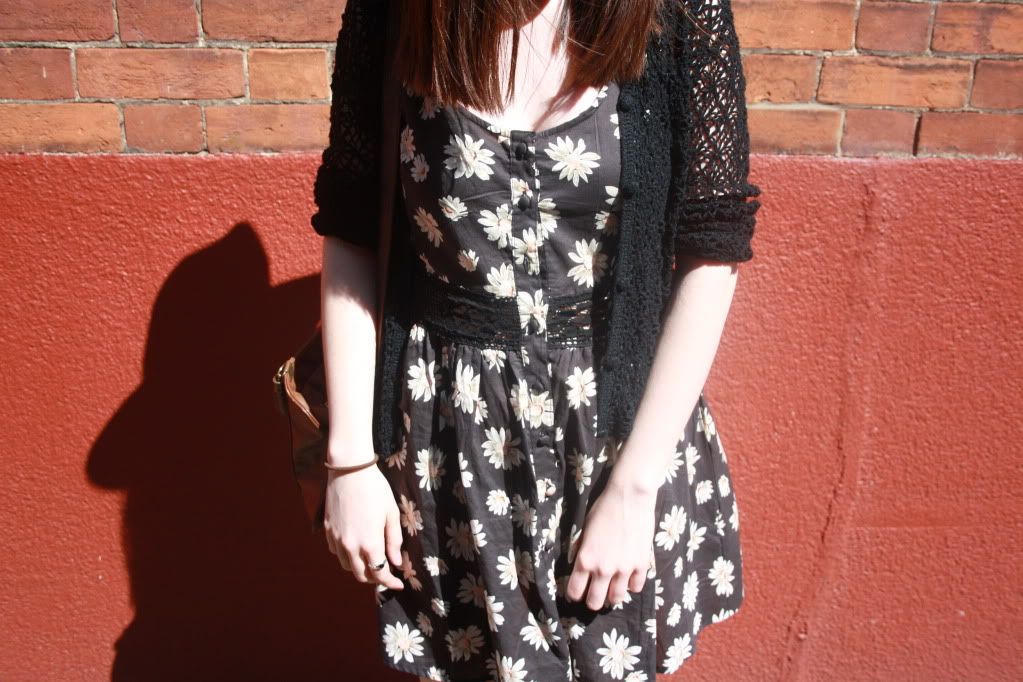 crochet cardigan - ebay, daisy print dress - topshop (where else), oxfords - can't remember, they're so old!, hat - norwich market
i love the print of this dress! it's so summery, despite being a black dress. and it has this little crochet strip of material around the middle, which (unintentionally) matched perfectly with the cardigan.
i've been wearing this hat all weekend (it's practical..) because it's been so hot! finally england is having some good weather. so expect to see it in future outfit posts. it felt a little silly to wear socks in such heat but i felt it really went well with the outfit.
i'm now off to read magazines in the garden, and hopefully tan my ridiculously pale legs a bit!