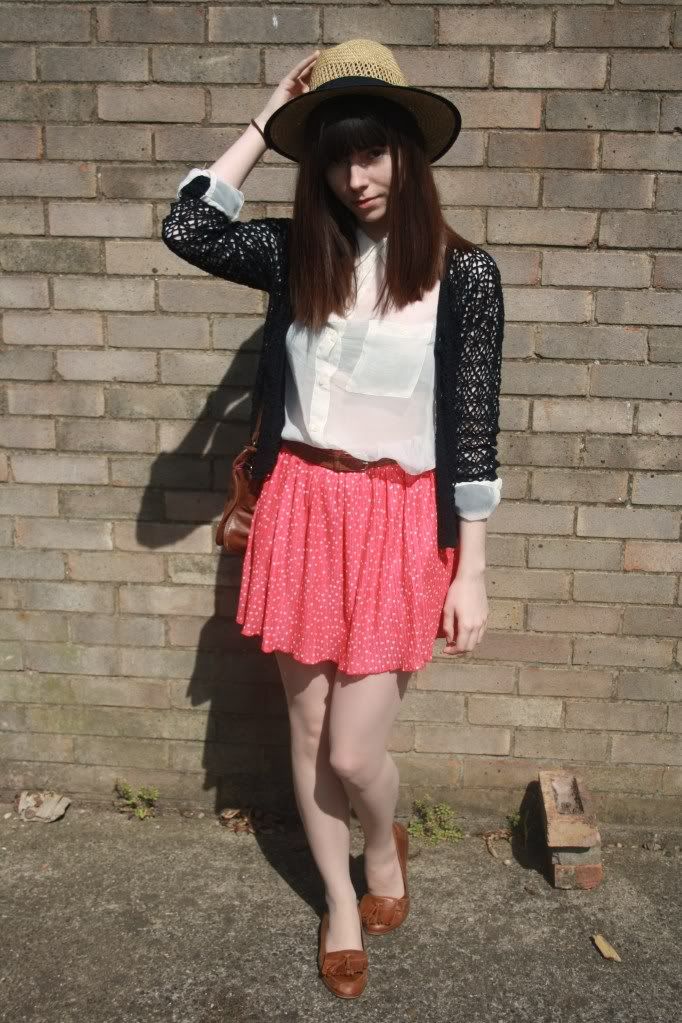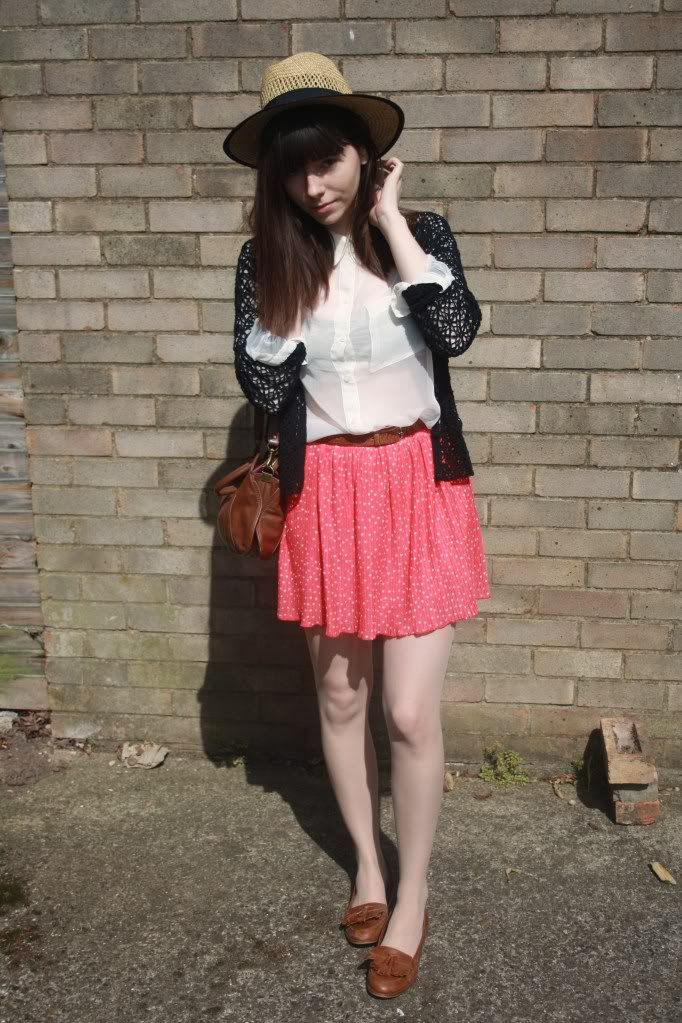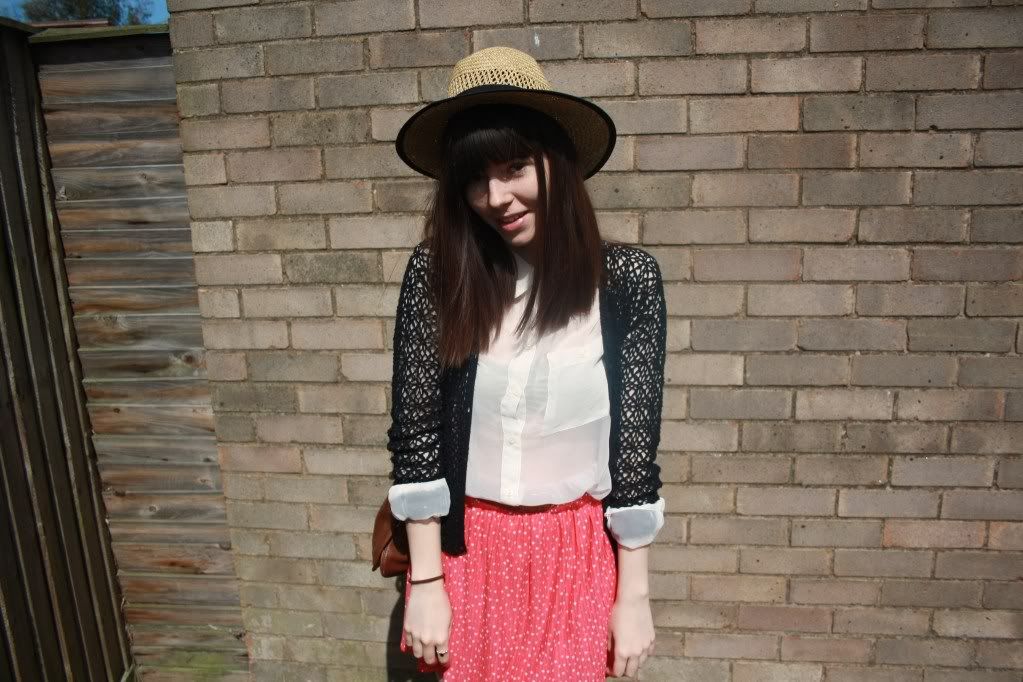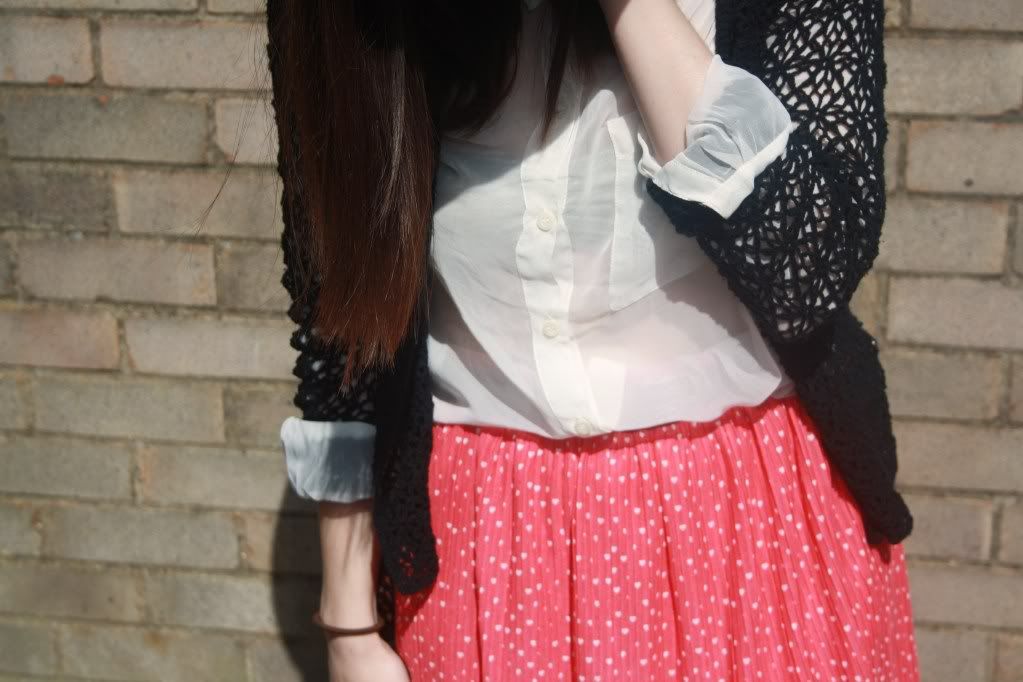 crochet cardigan - ebay, sheer blouse - h&m, pleated skirt - zara
so pleased that these photos show the true colour of this skirt! i love it. and as you can see i also love this cardigan, i think i'm wearing it AGAIN in another set of outfit photos i'm yet to post.
i don't have much to update in this post! how is everyone?