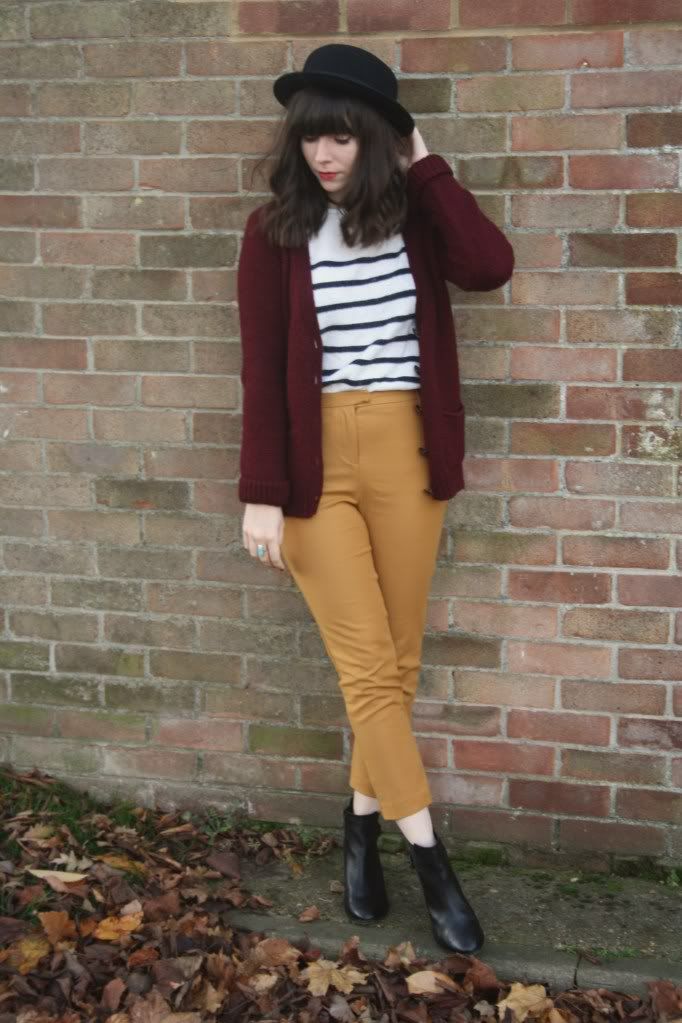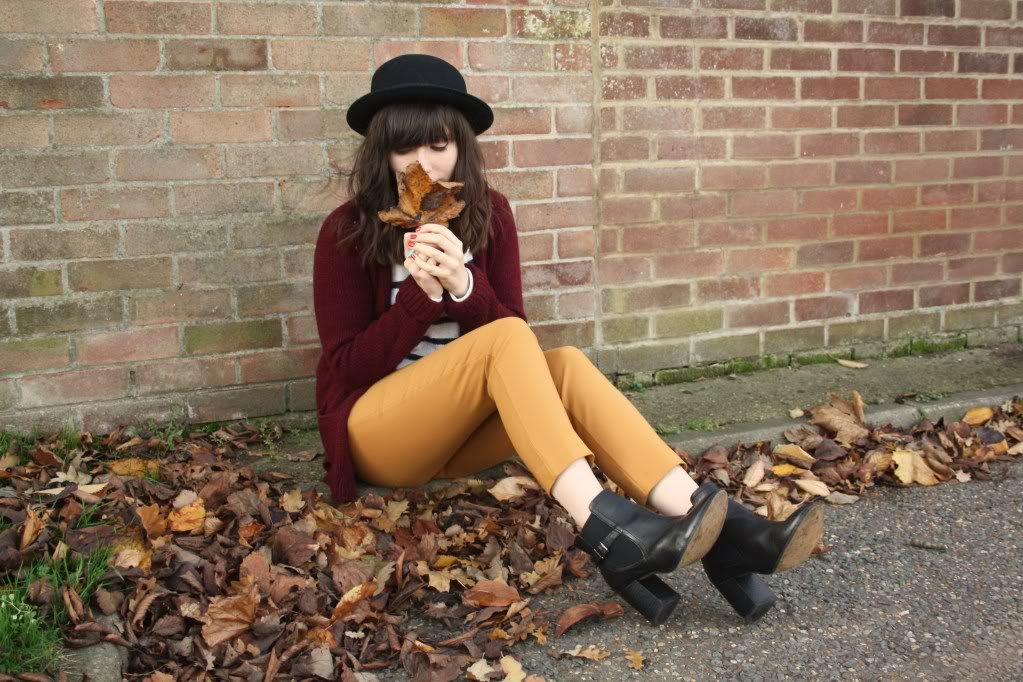 jumper, cardigan, trousers & boots - topshop, hat - h&m
oh hello all-topshop outfit. it's kinda embarassing when that happens, but i don't plan it, plus so damn much of my wardrobe is topshop that it's always gonna happen. wearing some pretty autumn colours and a stripe. it was really cold, so i decided to wear a jumper under a cardigan. makes you look slightly like the michelin man but keeps you nice and toasty.
also giving you a money shot of my boots. they are probably the most expensive clothing item i own, but godamnit if i don't absolutely love them.