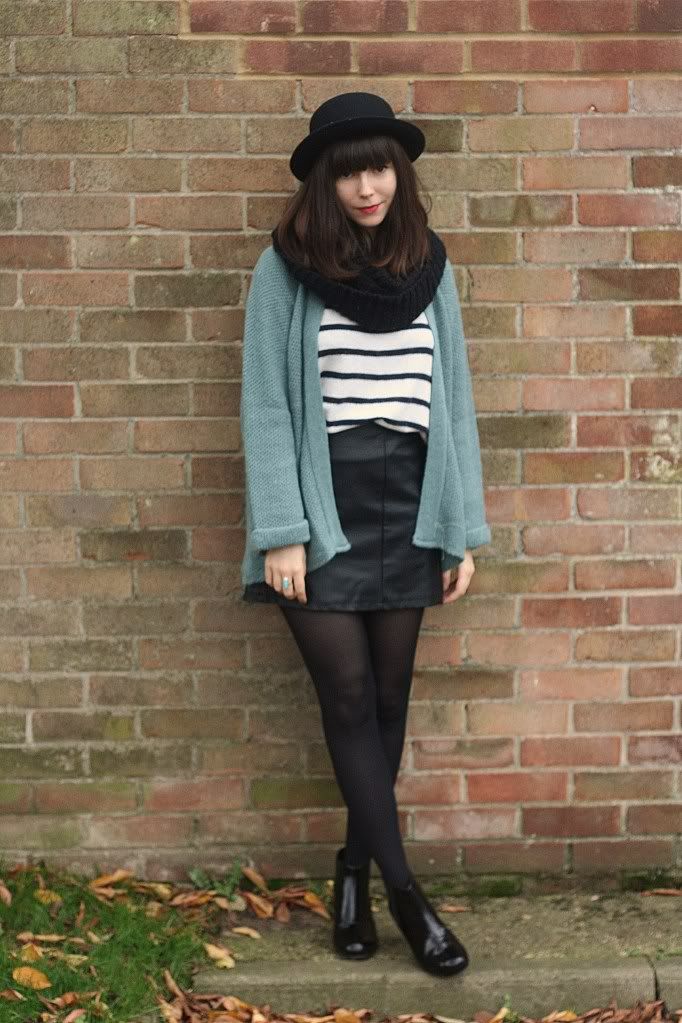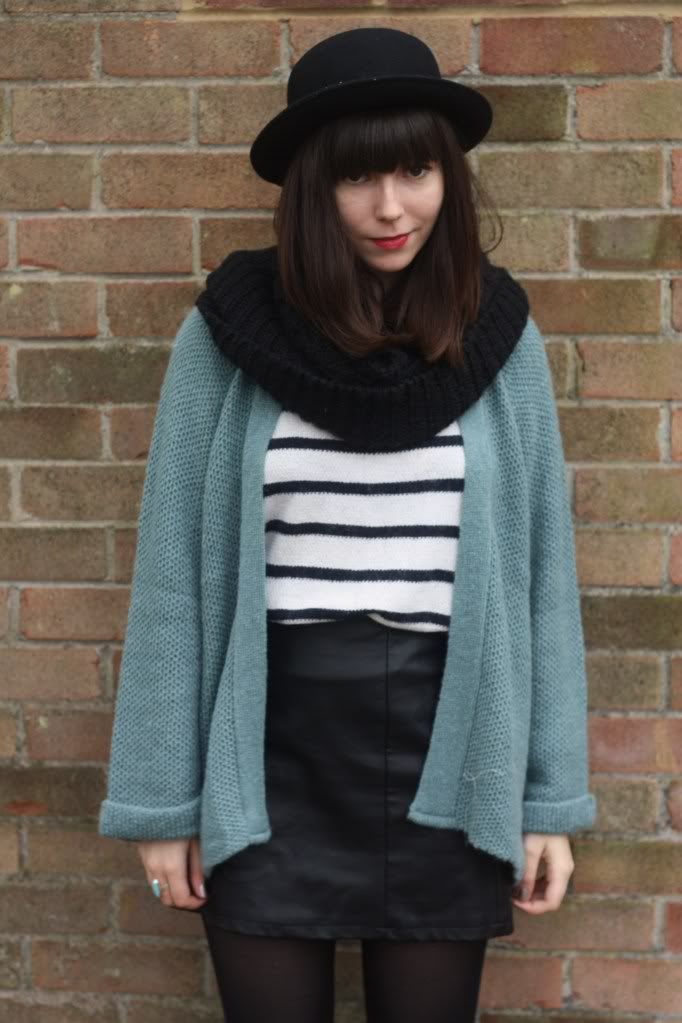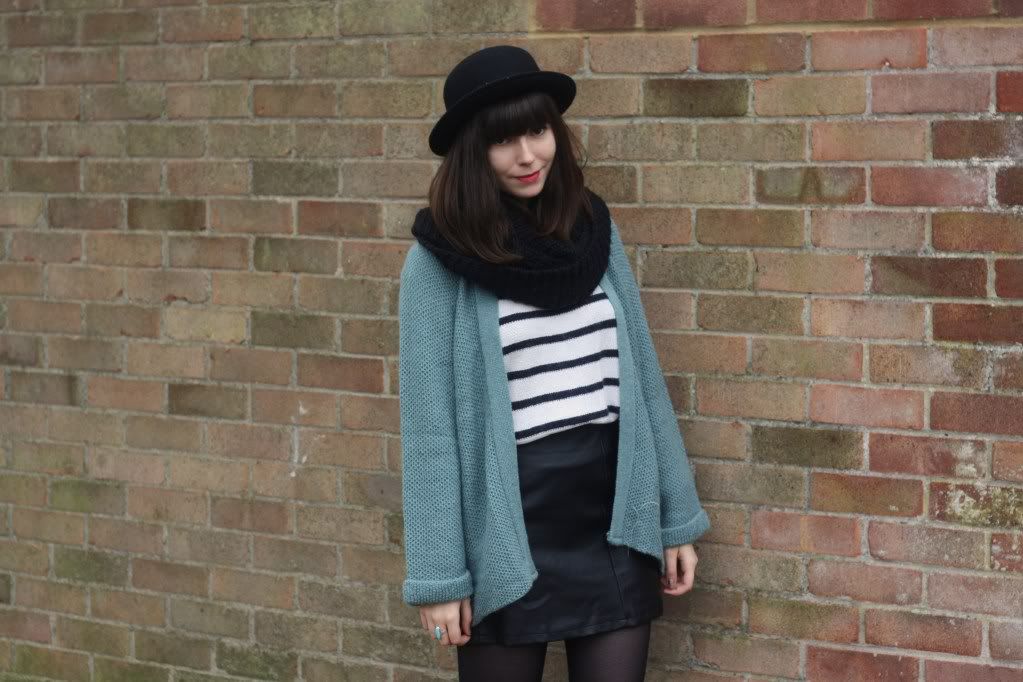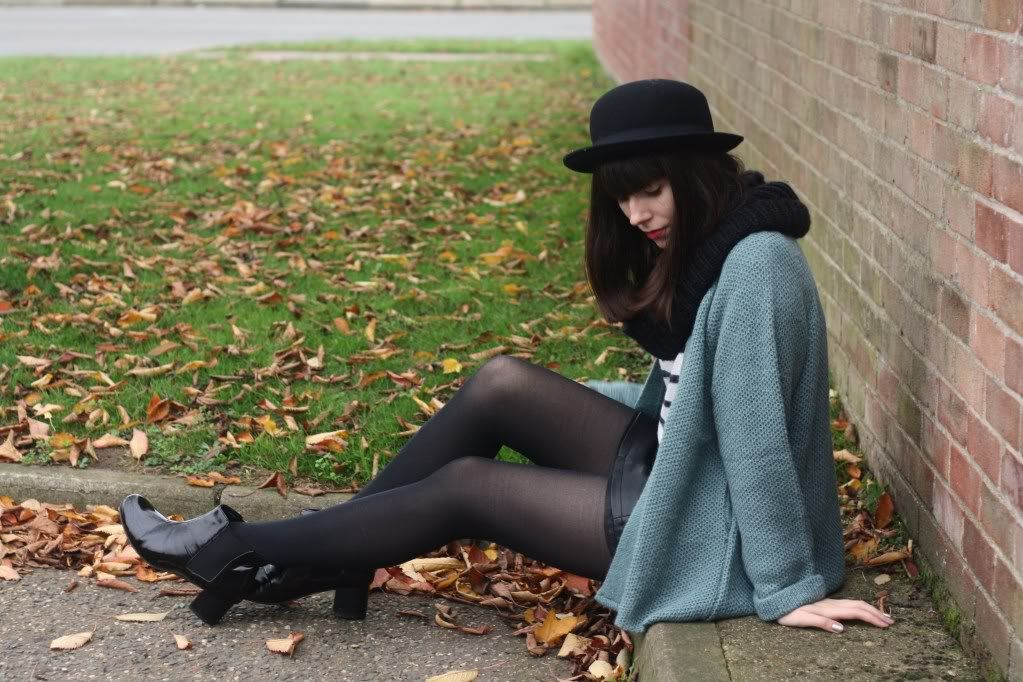 cardigan, jumper & boots - topshop, hat - h&m, skirt - new look
i finally own something in a duck egg colour. it truly is my all-time favourite colour (my room is painted almost this exact colour.. ), it's just so dreamy and awesome.
seems that my love of pairing leather with knitwear will never end! it's a combination i don't think i will ever get tired of. also decided to throw a bit of patent into the mix, in the form of my perfect boots.