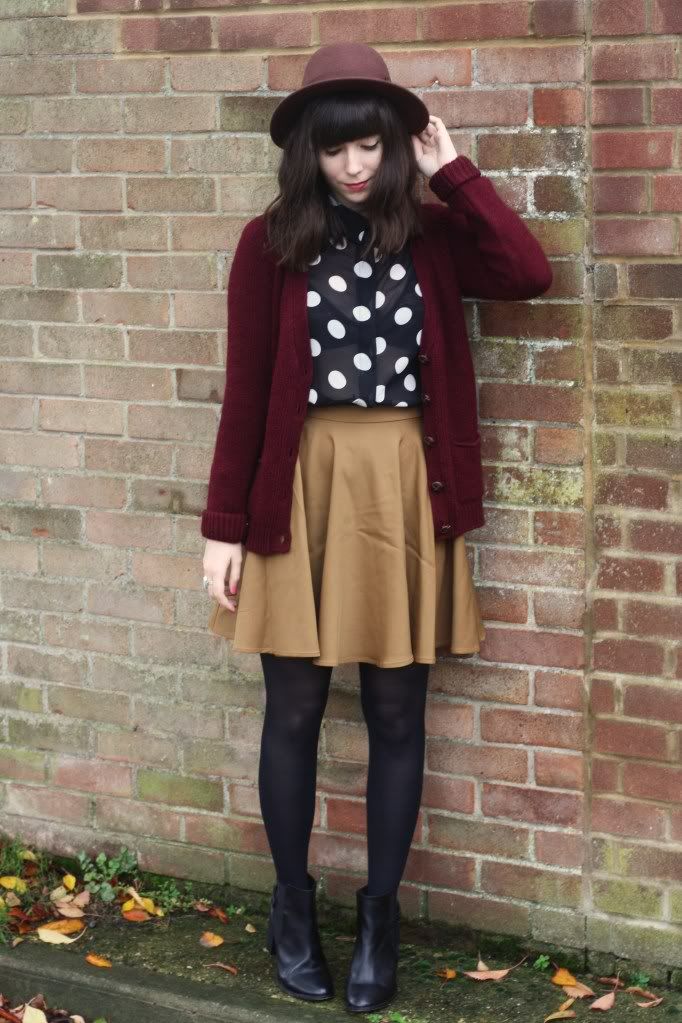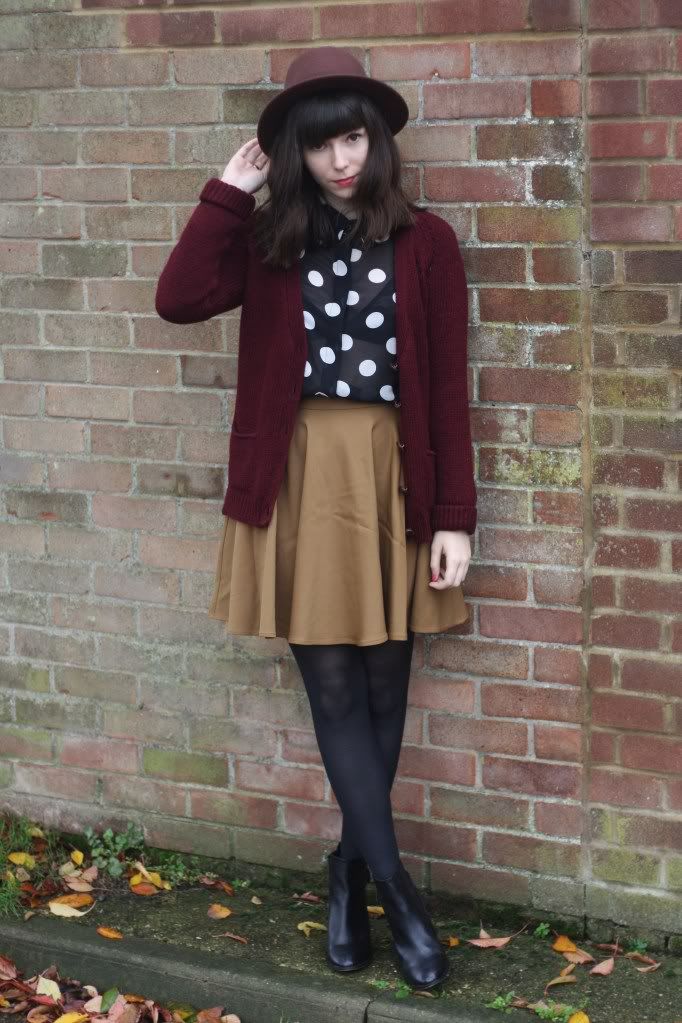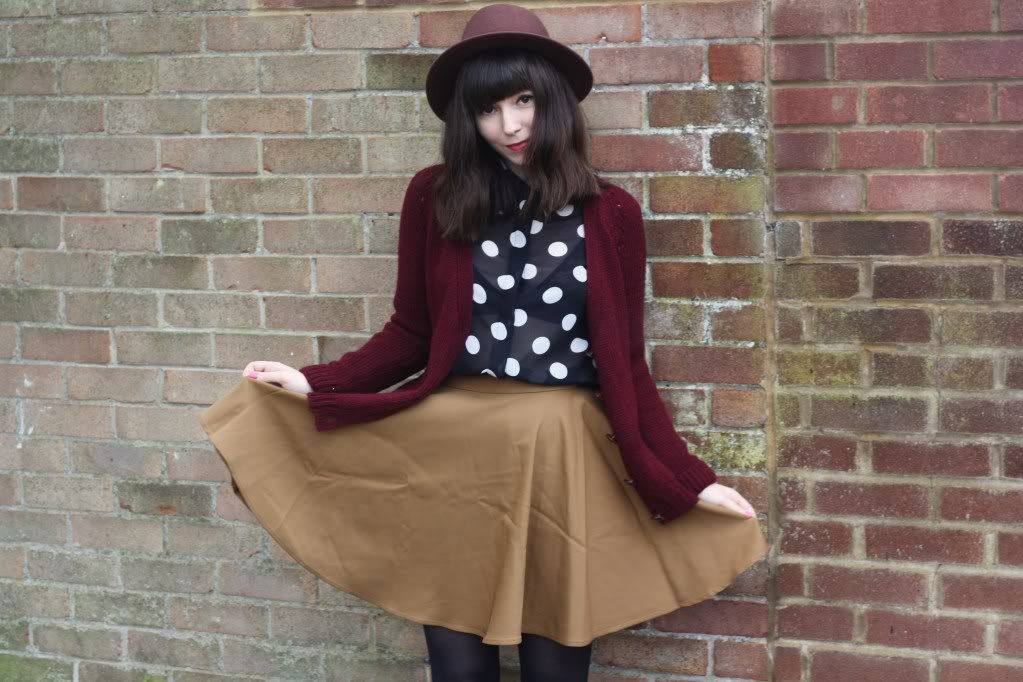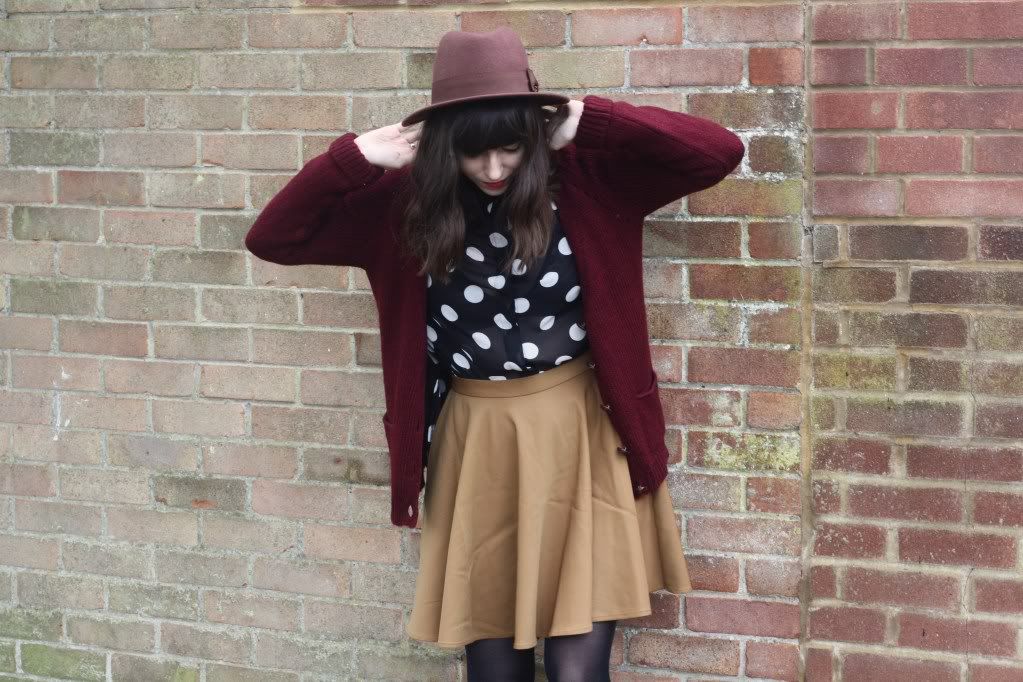 cardigan & boots - topshop, skirt & hat - h&m, blouse - minkpink
i'm wearing my favourite autumn colours with my favourite pattern. i love this mustard skirt - my local h&m FINALLY got a h&m trend section and they had so many nice things, but i had to restrain myself and walked out with just this skirt.
and as for this cardigan - softest thing i own. i love that it's burgundy but with a very vague purple-ish tinge to it.