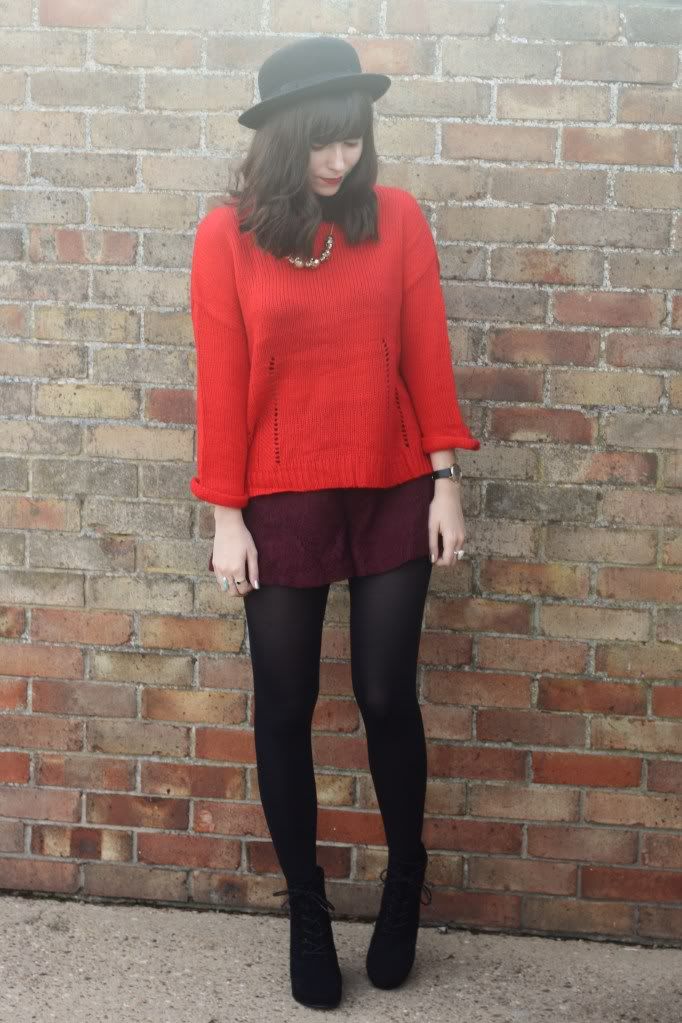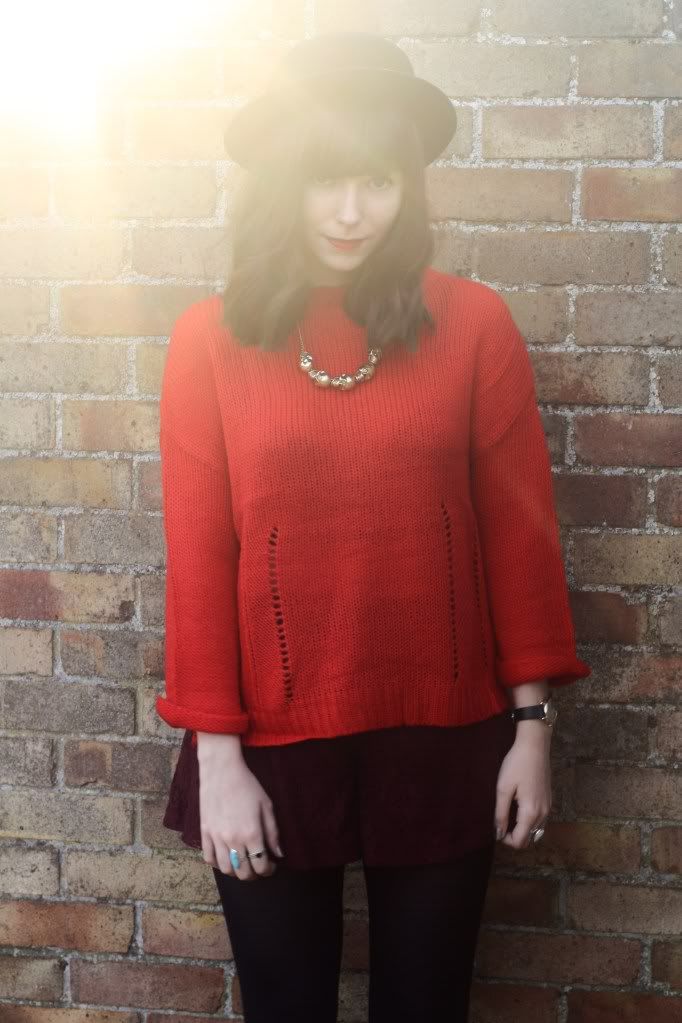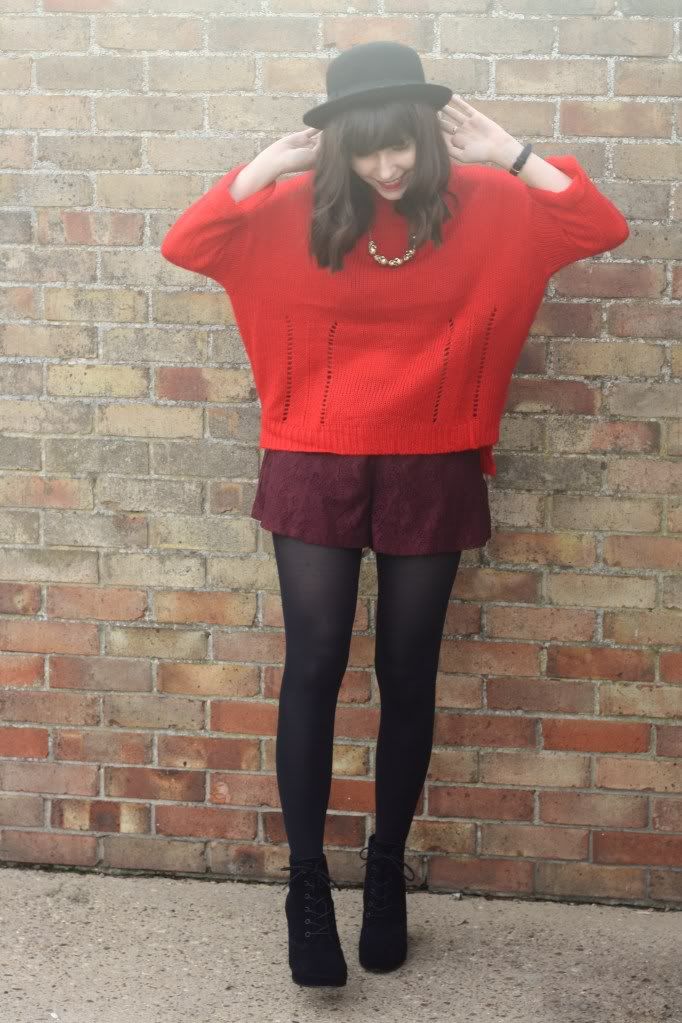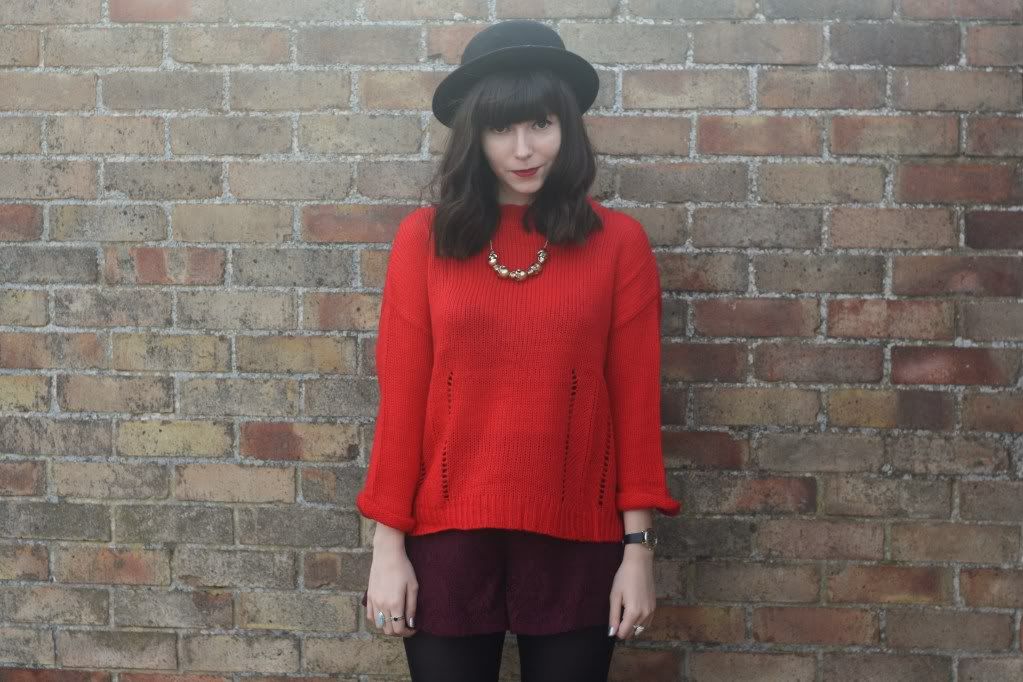 jumper & boots - topshop, shorts - f21
really bright jumper! it's even brighter in person, i felt like a walking tomato. i love the little details in it like the lived-in sleeves and ladders down the front. i really did mean it when i said i can't stop buying jumpers... i think i even have a couple more yet to show you!
i'm currently on the hunt for a fairisle or similar jumper too, but it's hard finding the perfect one, plus i'm so picky when it comes to patterns (unless it's dots or stripes.. although even then they have to be the right size or width...), it's quite annoying when i know i like something but can't bring myself to part with my money because it's not JUST right.