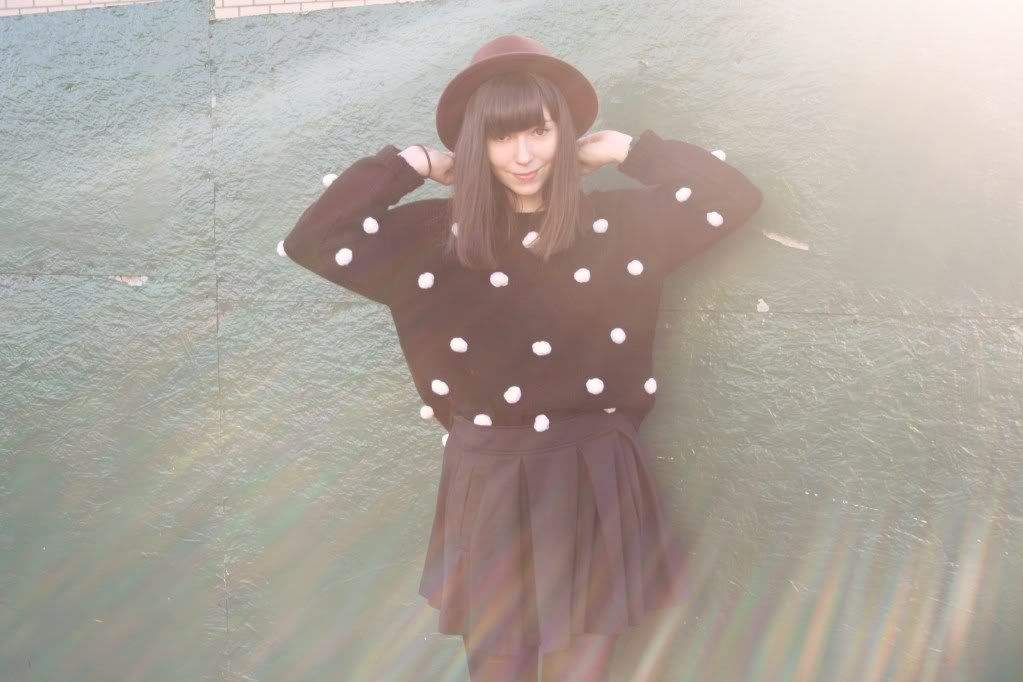 jumper - monki, skirt - asos, boots - topshop
wearing the most fun jumper in my ever-expanding jumper collection. i'm pretty sure i'm heading to having one for each colour possible.. except grey. i'm having the hardest time finding the perfect light-ish grey jumper (any tips, anyone?). from the amount of jumpers i now own, you wouldn't think i'd be so picky. funny how sometimes fashion can be like that.
anyway, this outfit is essentially fairly simple, but i think the jumper doesn't need too much else. plain navy skater skirt, new favourite brown hat, chelsea boots, done.
p.s i think this jumper might be able to pass as a christmas jumper. first christmas related post of the season, yeah!