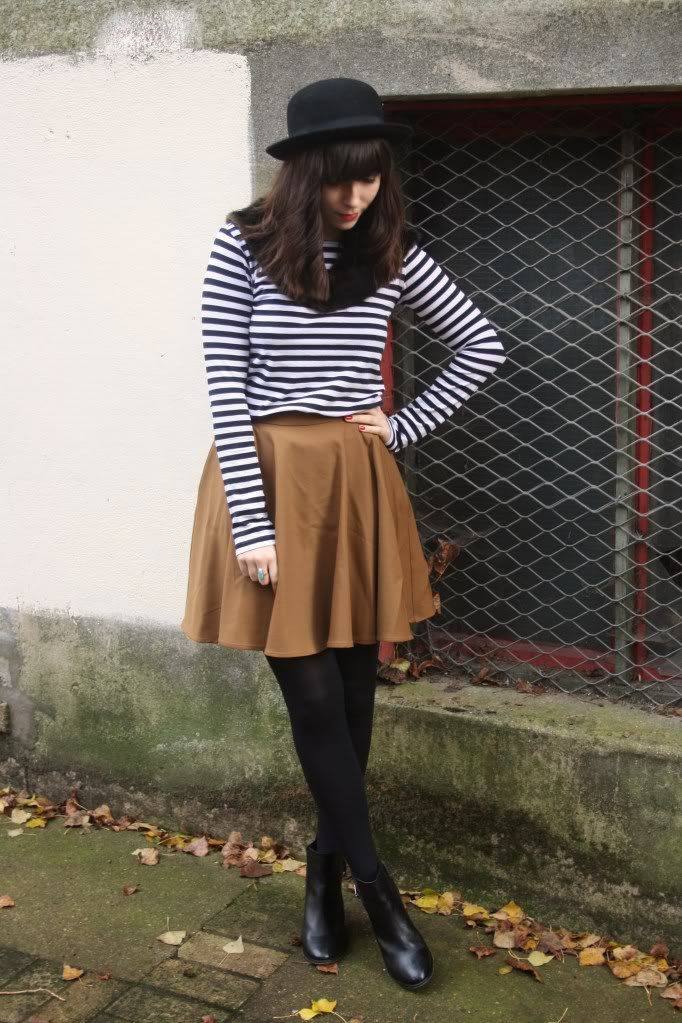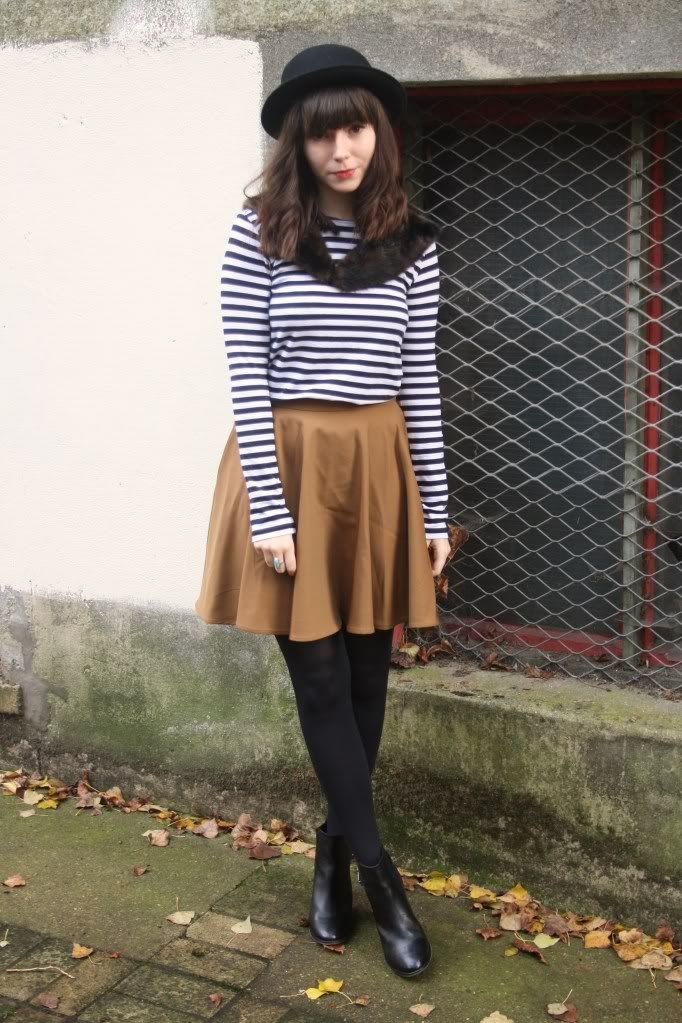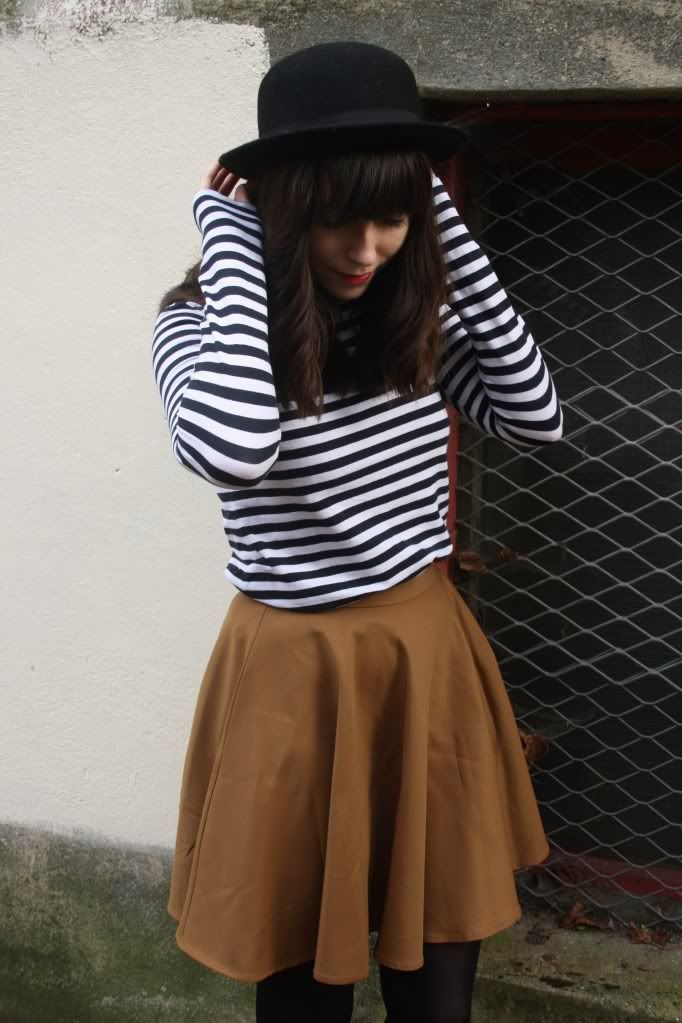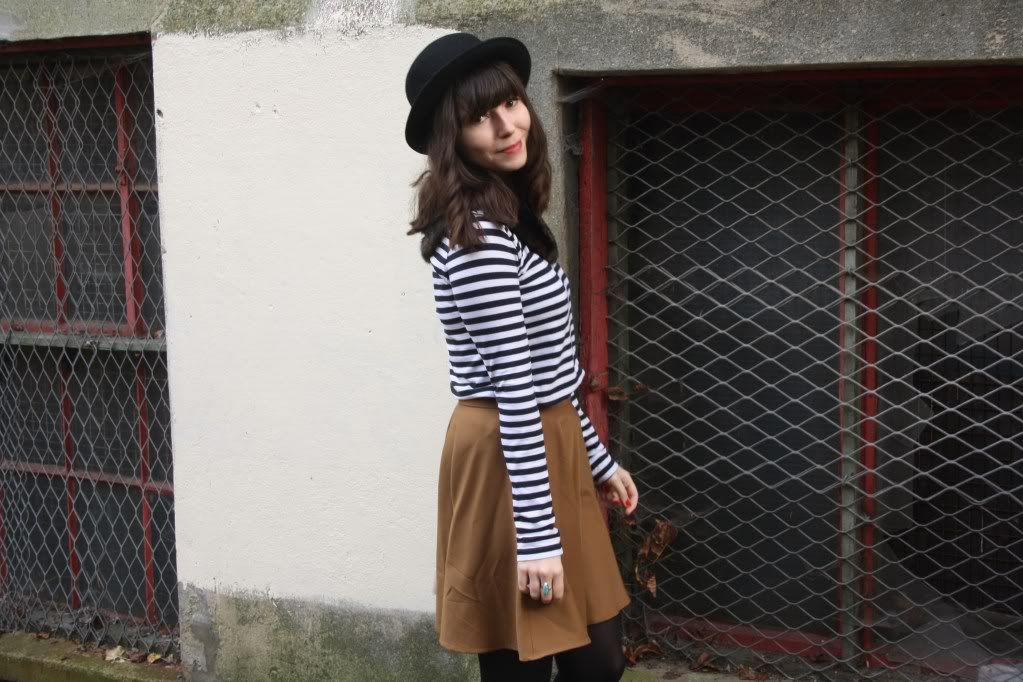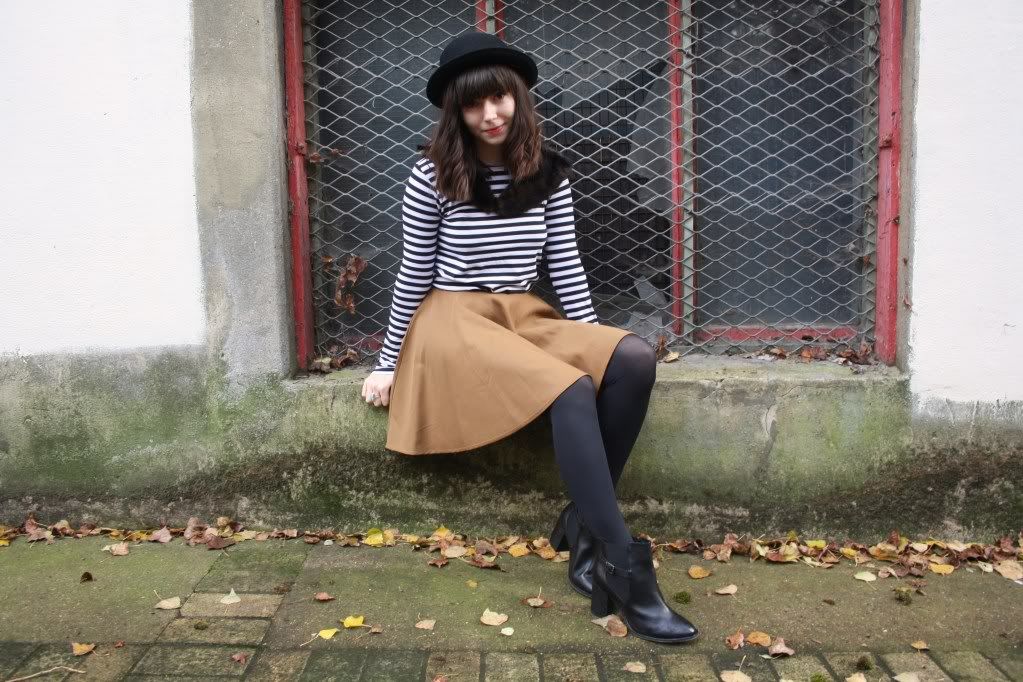 top & boots - topshop, skirt - h&m, faux fur collar - UO
i really love a good stripe. i don't think it's possible to own too many striped things, a philosophy i also apply to polka dots. this outfit isn't anything too fancy, but i think it's made a little bit fancier with this fur collar, which seems to add a kind of elegance to anything you wear it with.
so who's excited for christmas? i know i am. i'm making all my own christmas cards and wrapping paper this year. i can't wait!