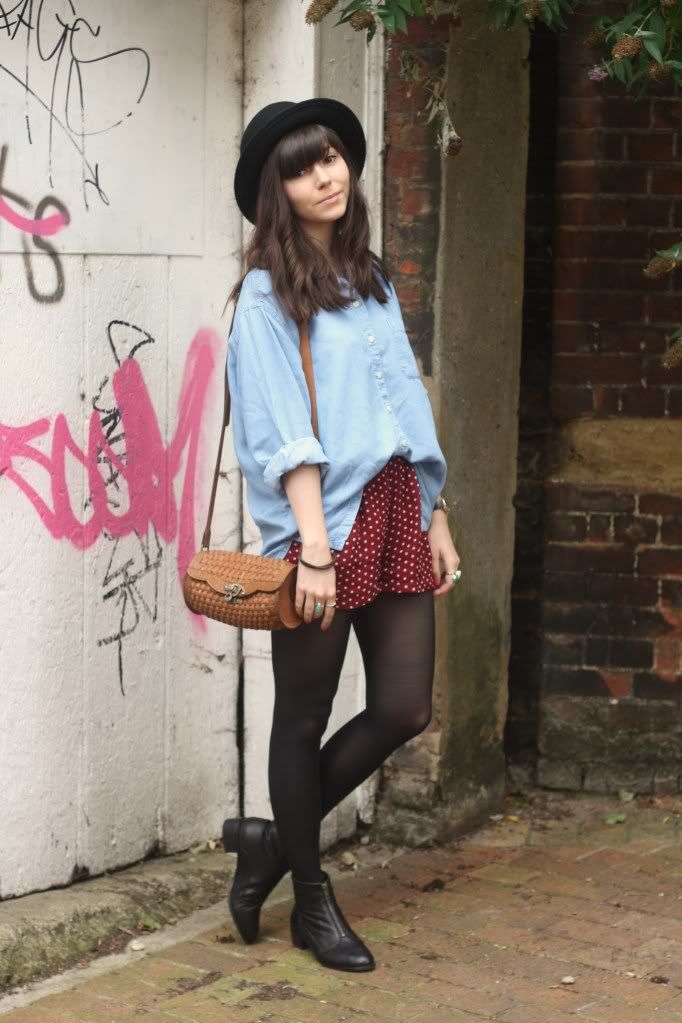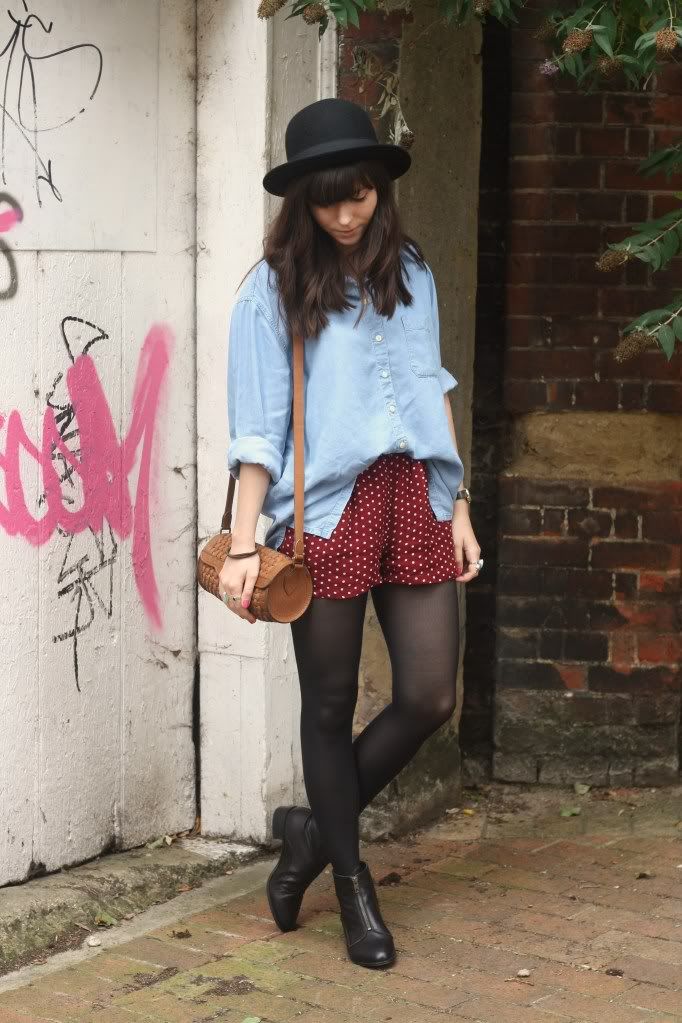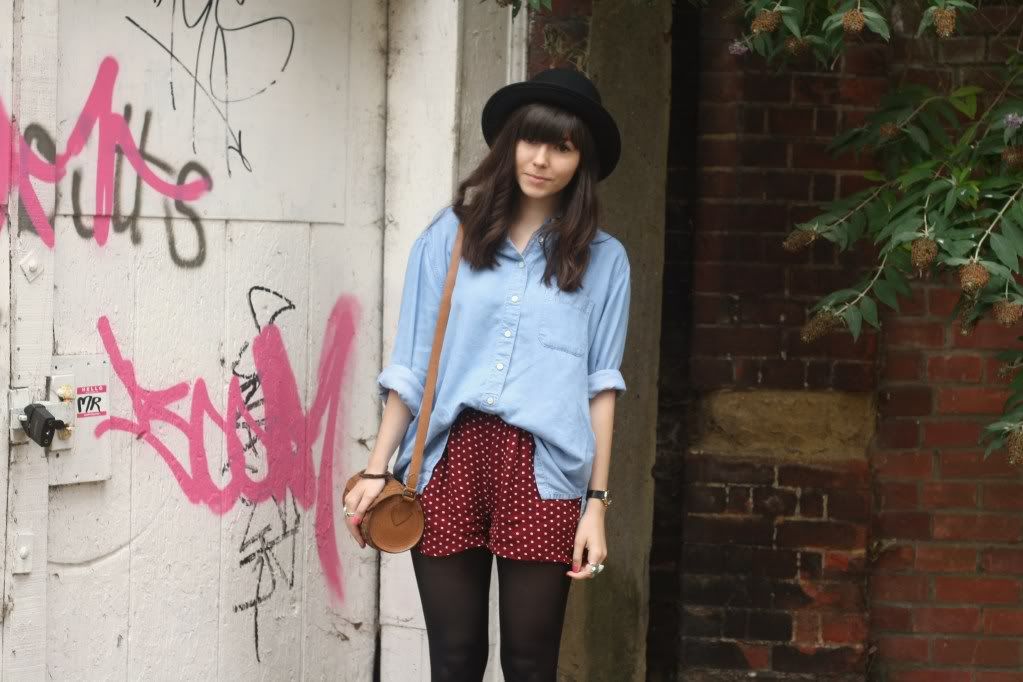 vintage shirt, topshop shorts & boots, asos bag, h&m hat
another post with this shirt.. and another post with these shorts. the shorts are amazing though, they combine 2 of my favourite things, burgundy and polka dots. and this shirt, well, is just so comfortable. and these boots never leave my feet.
this isn't really the kind of summer outfit i'd like to be wearing, but july has been so cold and miserable that tights and things are just the only option. i guess i'm destined to stay ghostly pale for another year!