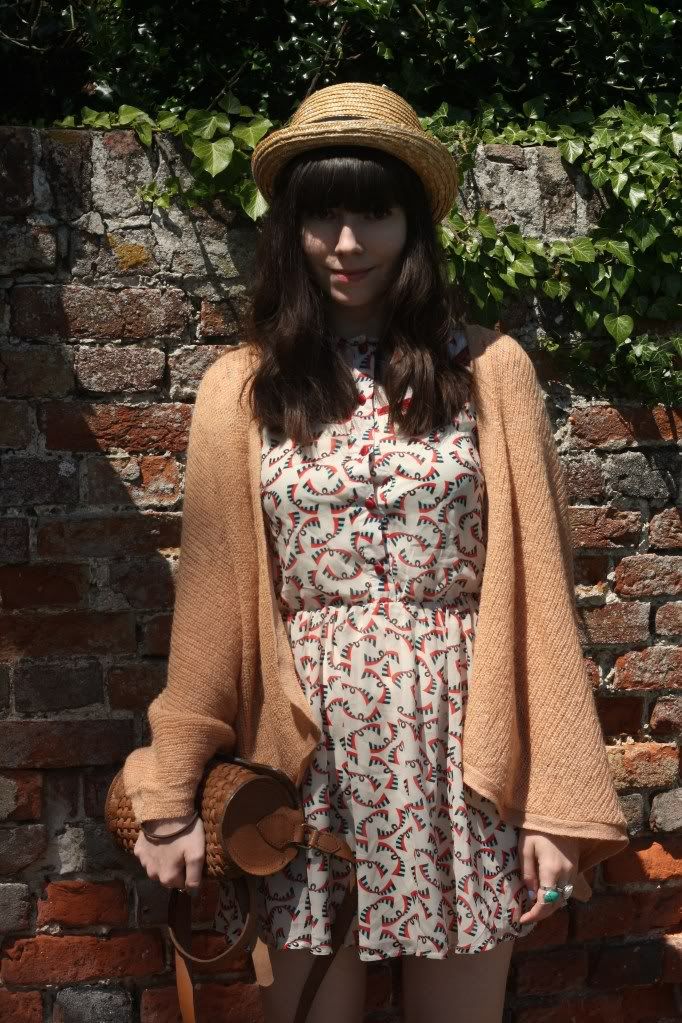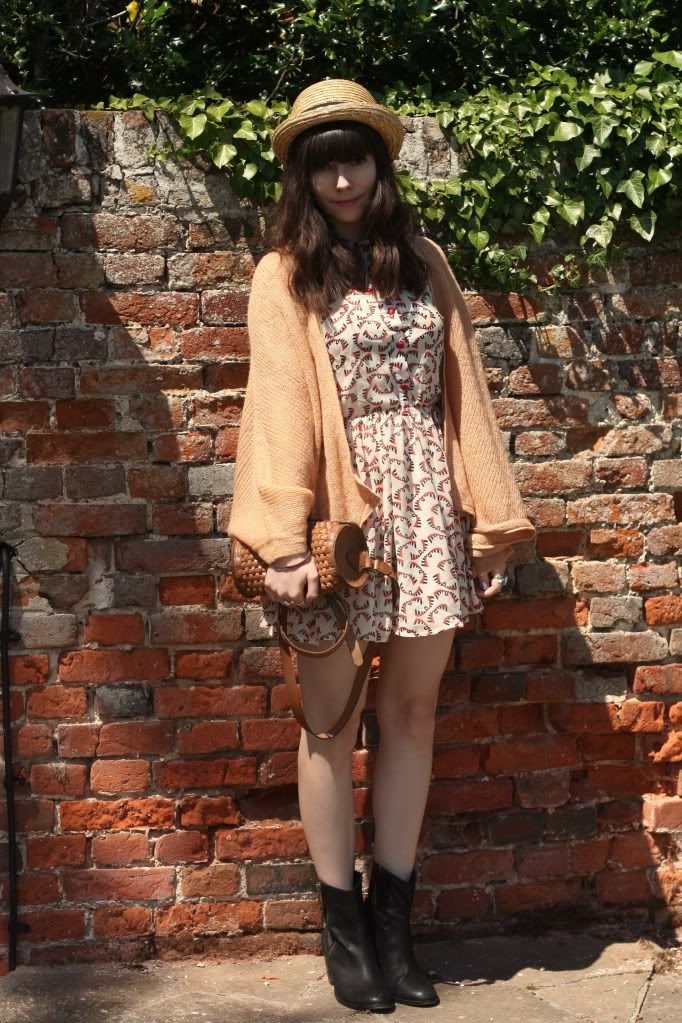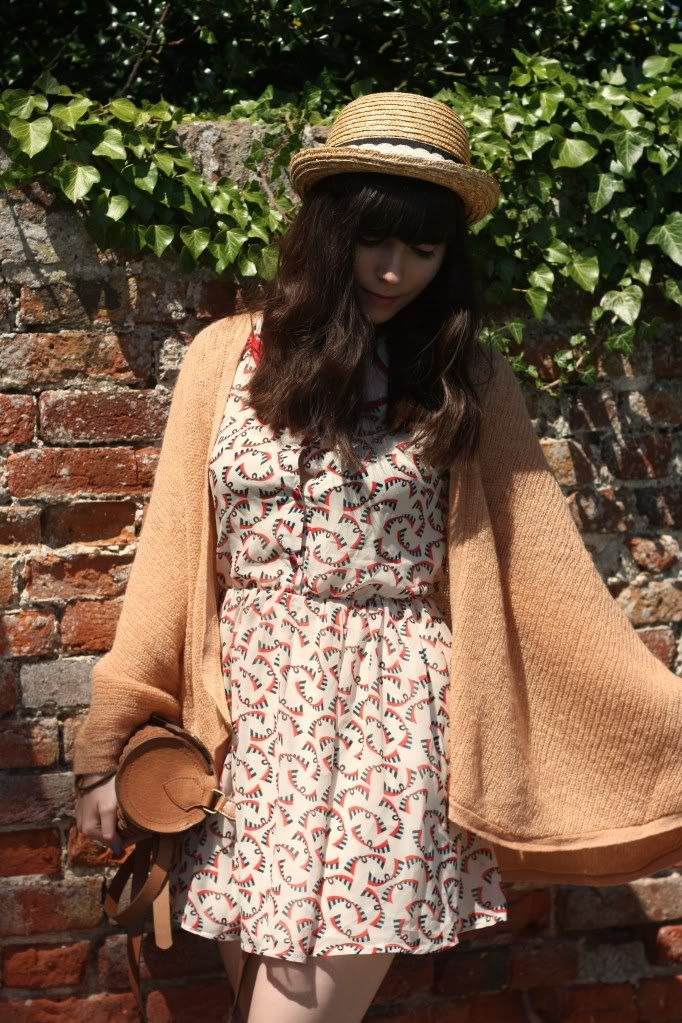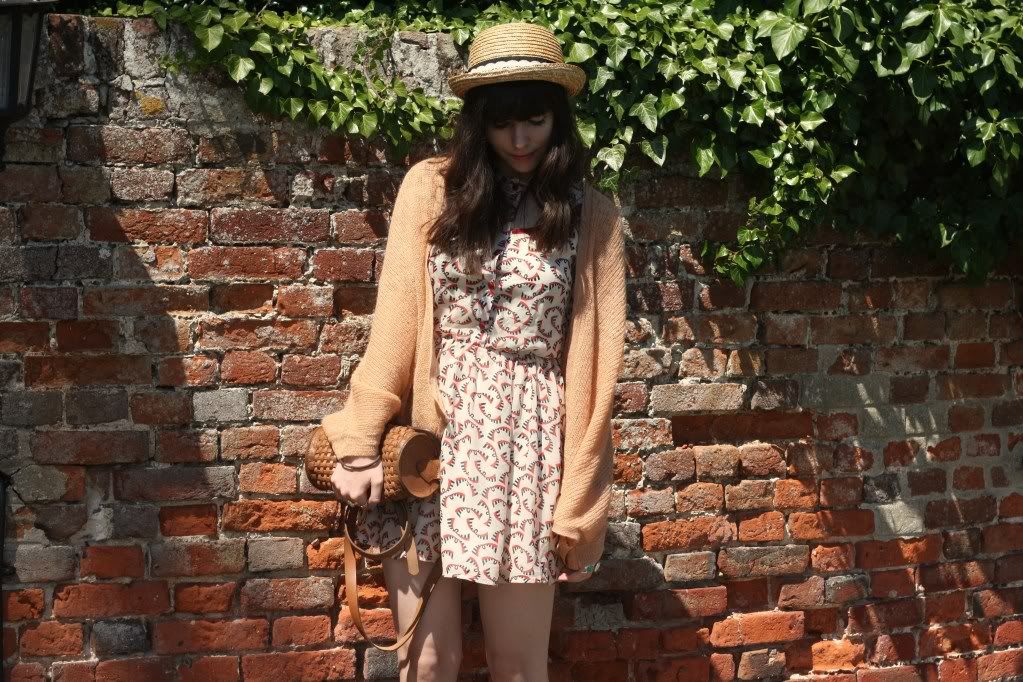 cardigan - topshop, bag - asos, dress - c/o chicwish
hi! this is my first proper 'courtesy of' item i think, and i couldn't be more pleased with it (thank you chicwish!). the print is just so sweet and, despite me being a poo blogger and not getting a shot of it thanks to my mass of hair covering it, has the biggest (and therefore best) peter pan collar too. don't think i'll ever stop being obsessed with them. it also has my favourite kind of shape too, where it flares out under your boobies. so good for flattering my less-than-flat stomach! i have to say though, i don't want to become one of those 'courtesy of' bloggers where almost everything in the outfit was free.
the lighting in these photos is shockingly poor, i've felt like the worst blogger lately because i just can't seem to get my photos to look as dreamy and nice as i'd like. despite having a DSLR i really have no idea how to use it properly and i'm sooo not a photographer, sometimes blogging can be so tough, especially when you end up with photos that you're just not happy with despite loving the outfit. half the time i'm convinced the photos don't show quite how nice my outfit is! well, i can only keep trying!