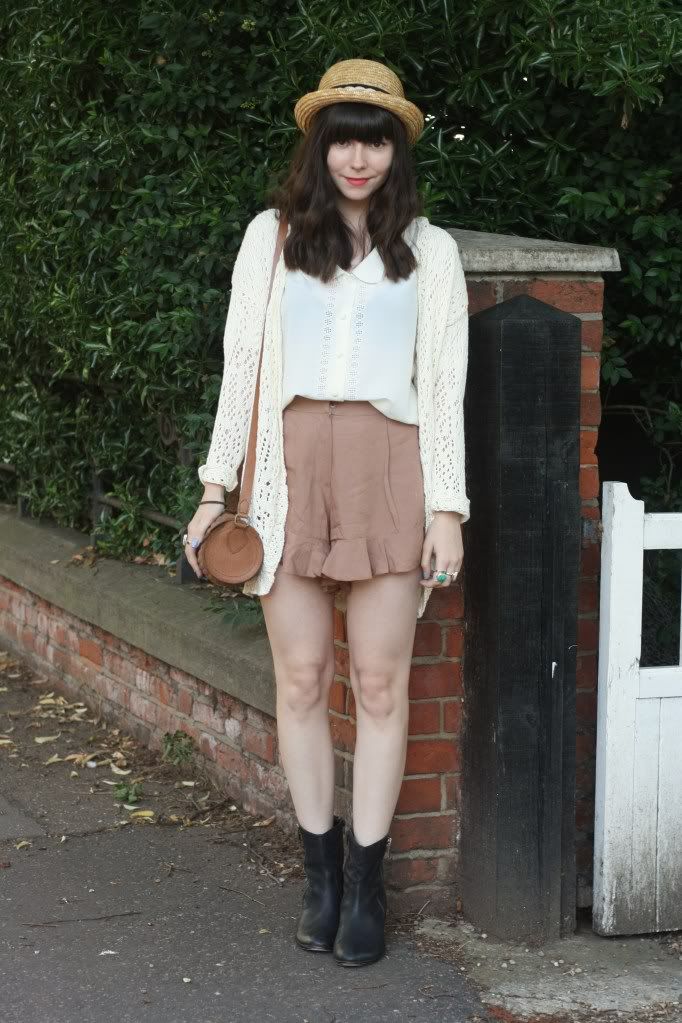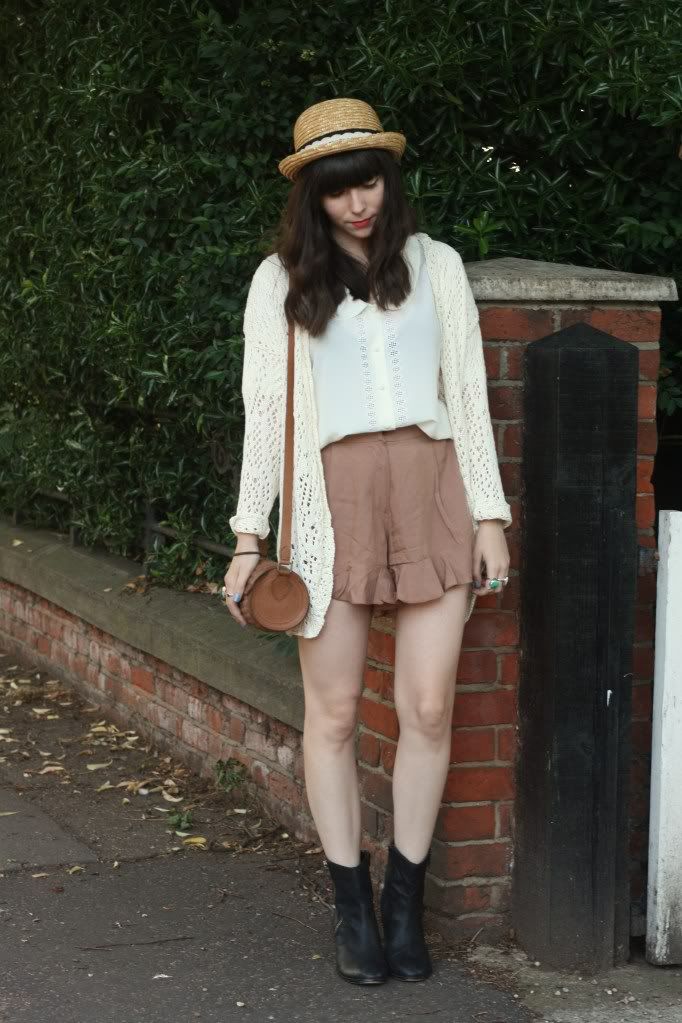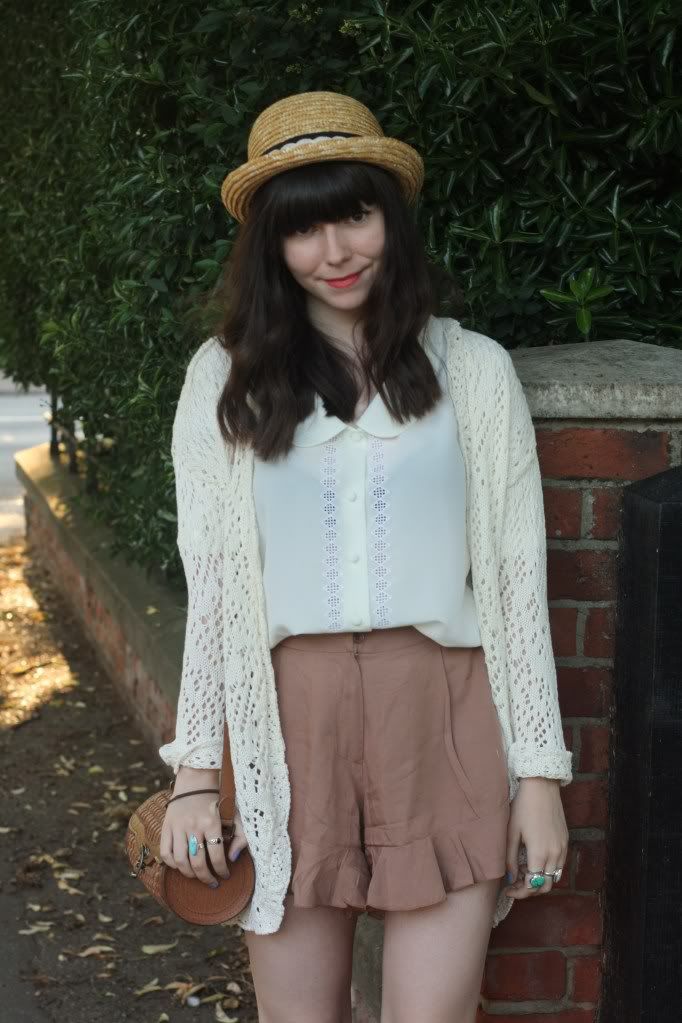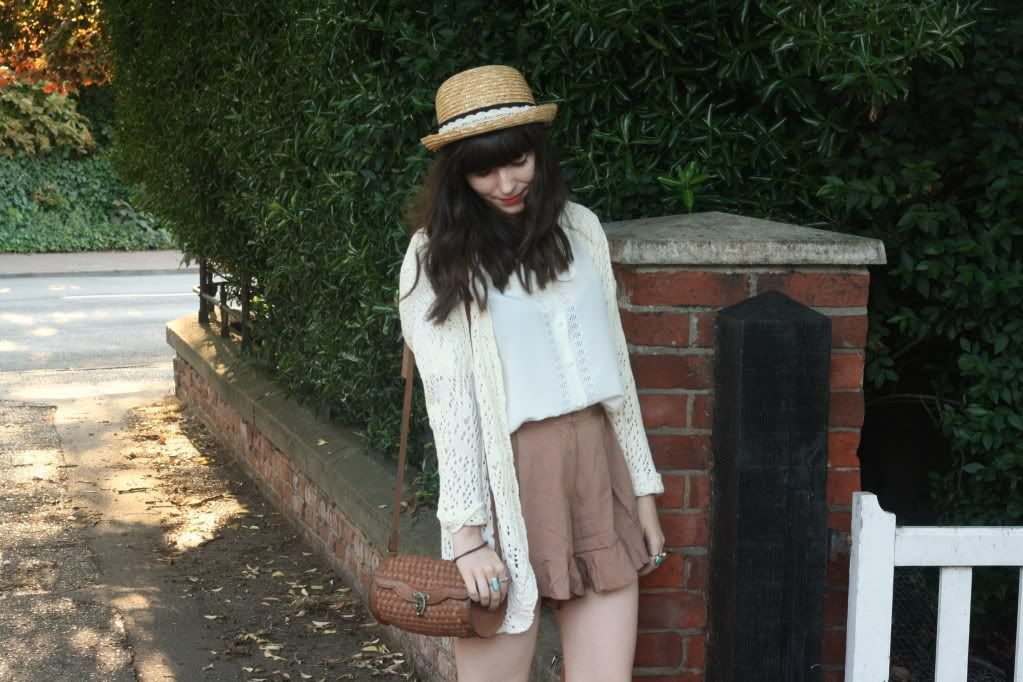 cardigan - clothing@tesco, bag & shorts - asos, blouse - vintage
here's a slightly better shot of my new bag, and how cute is it! it's another one of my sale finds, this time from asos. it's
just
big enough to hold the most important stuff (purse, phone, keys, lipbalm and gum) and it is just ideal.
these shorts were also a sale find from asos, i'd had my beady eye on them for a while but at £85 they were waayyy too expensive (and to be honest they're not the best quality for £85), but when i saw they were just £21 i knew i was having them. they're a little creased in these shots (wearing straight out of the package again, tut) but i couldn't wait to wear them. i'm picturing them with polka dots....
p.s check out an interview i did with the lovely ilana of mymodernvintagefashion,
here
!