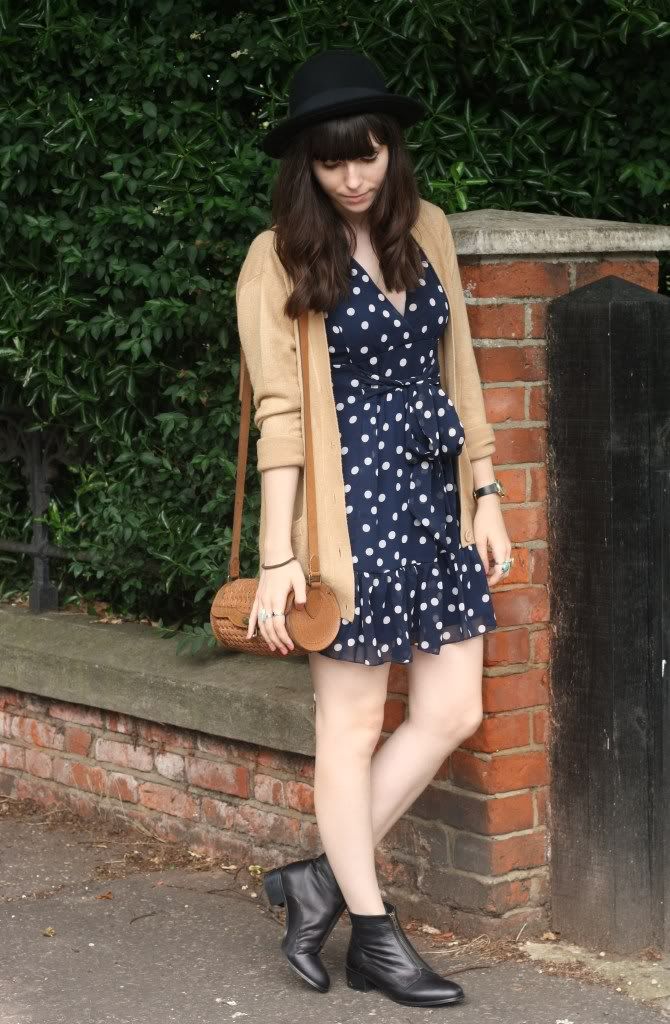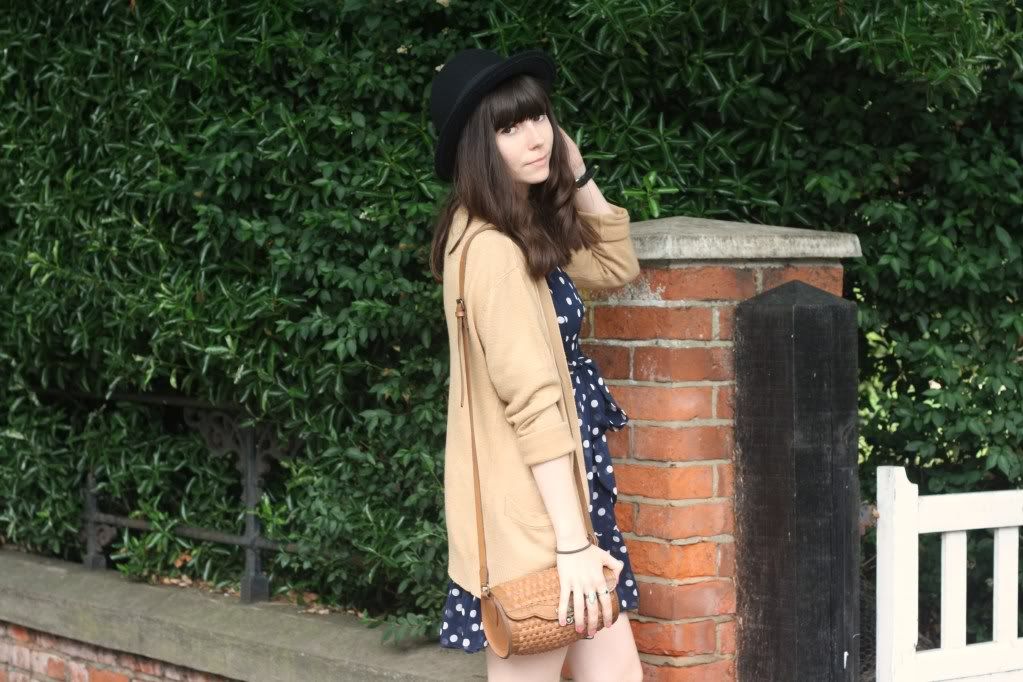 dress - clothing@tesco, bag - asos, boots - topshop
quite a simple outfit today, and one i wasn't sure about at first. this dress is, in theory, really not me. yes, it's polka dots, but the shape of it (v-neck, excessive frills, tie waist) is really not something i like. but when paired with my go-to cardigan, favourite new boots and bag, and yes, that hat again, it suddenly became much more likeable.
i'm thinking of selling some of my clothes on ebay, would any of you be interested?