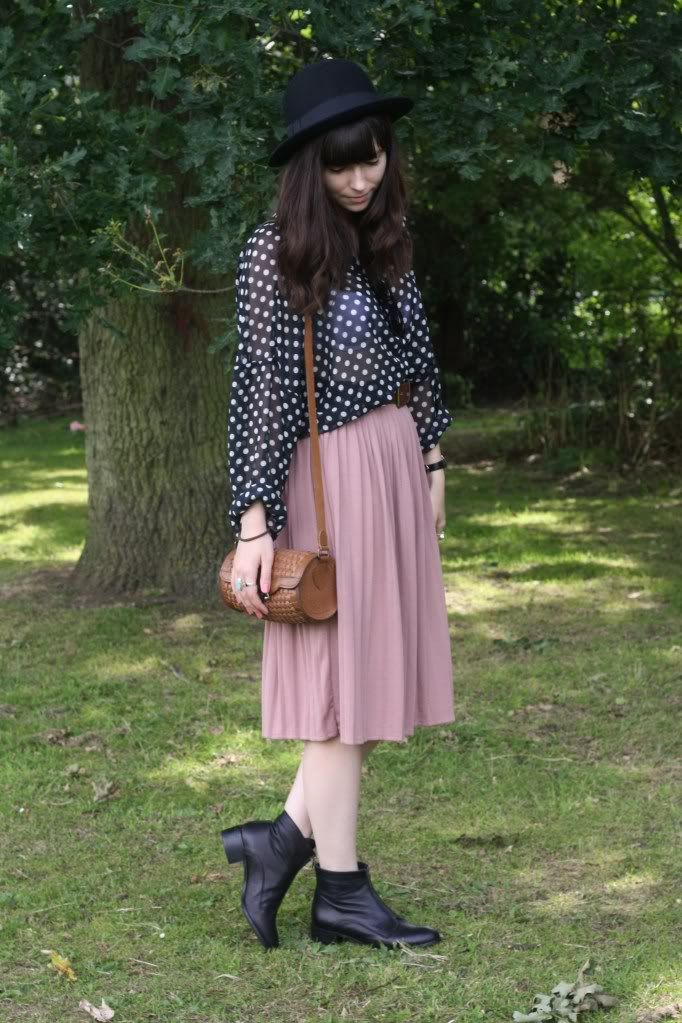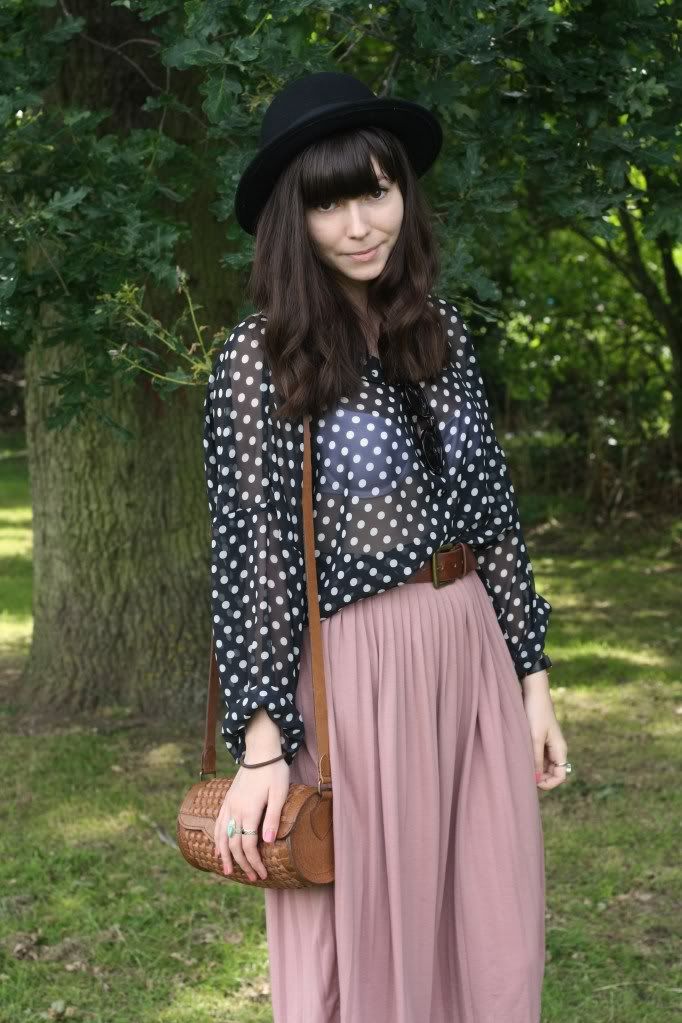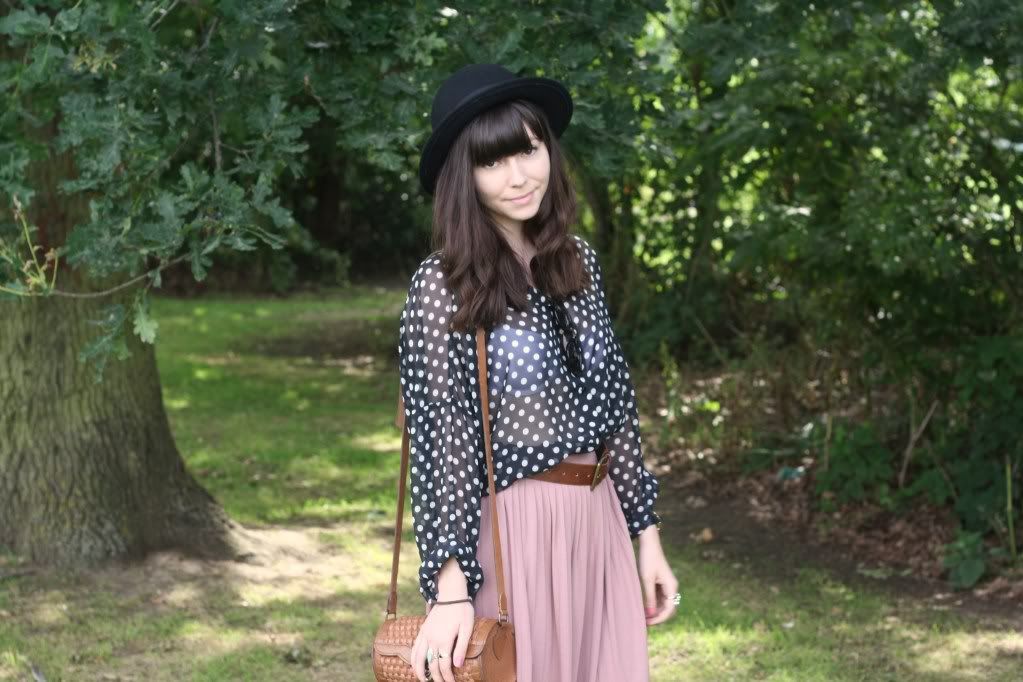 blouse & boots - topshop, bag - asos, skirt - UO
so, it was my birthday on friday and to celebrate i decided to go shopping. my first stop was, as always, topshop. the sale was on so i was super excited and didn't know where to look first, so i wandered over to the shoe section. there, staring at me was these perfect perfect boots. black and wonderful, go-with-everything boots. but oh! no! they were a size 6 and i am very much a 7. but, out of sheer determination to own them i tried them on anyways and.. they fit! it was a birthday miracle. the best part... they were only £20!
anyway, enough of my shoe story, and onto the outfit. this skirt verges very much on being grannyish, so i decided to toughen it up with aforementioned boots and my old favourite hat and some polka dots.