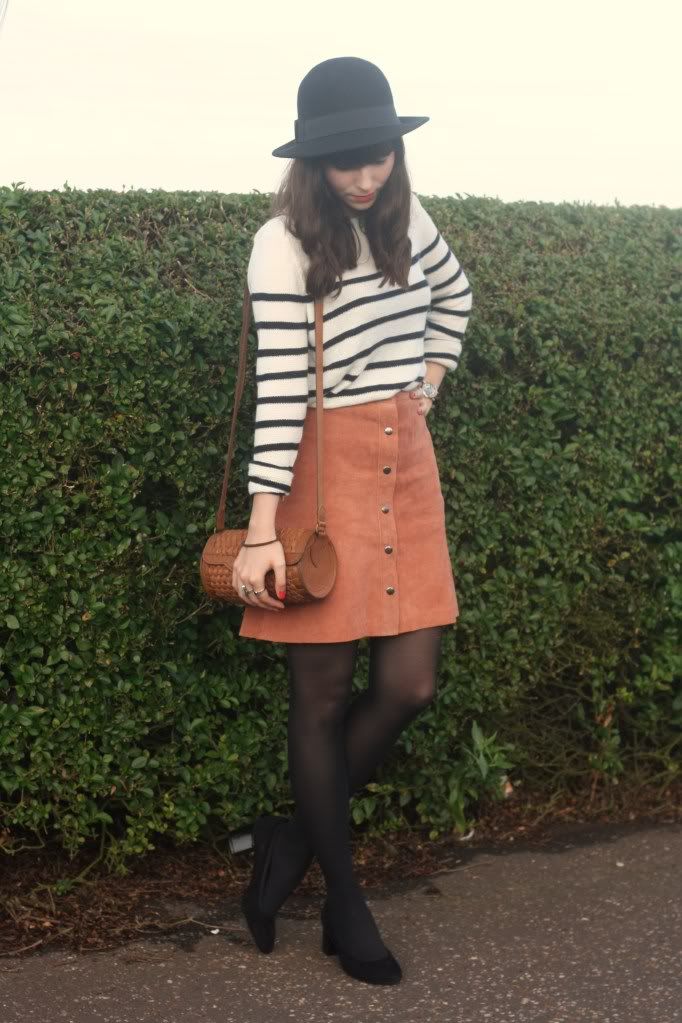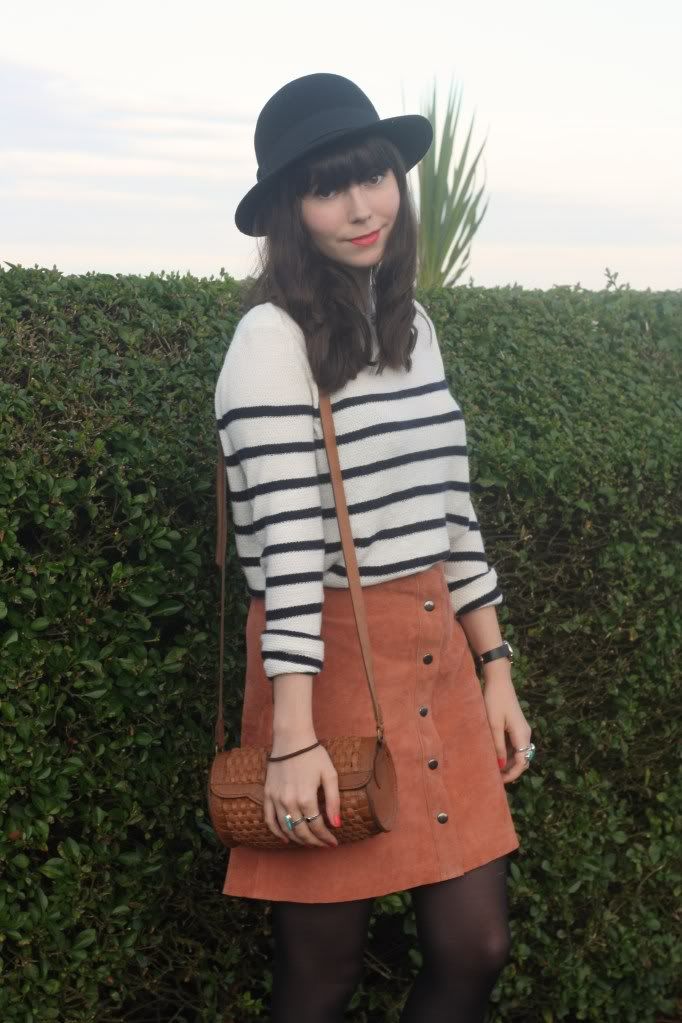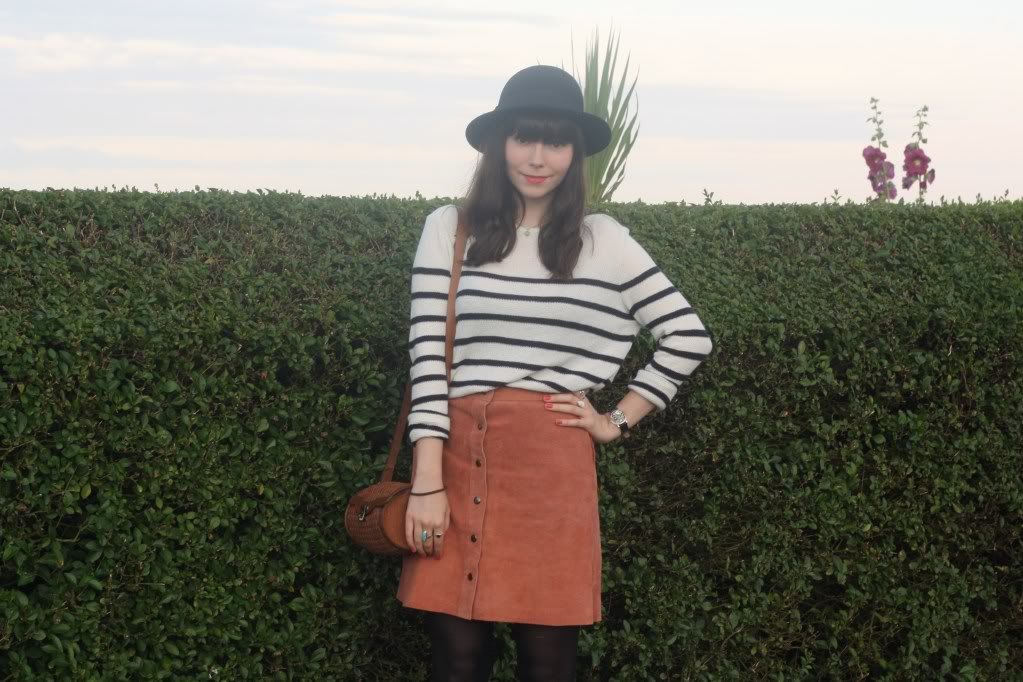 skirt, jumper & shoes - topshop, bag - asos
i love the idea of peach with navy & white stripes, so this outfit was a joy to wear. it's hard to believe i'm wearing a jumper in july, but the english weather has been so awful lately that it feels like january (it's supposed to rain constantly for the rest of the week so posts might be very few and far between for a while!). but yes, i'm wearing a jumper, but the material of it is so thin and lightweight that it doesn't feel like one. besides, with topshop already stocking hats, coats and scarves, i'm already looking forward to autumn (my favourite season for dressing!).
i spotted that carrie had done a
blog post
(< click link!) after buying this same suede skirt and also finding the length a bit too long. i'm way too awkward at sewing etc to attempt chopping the bottom off like she did, but i'm so confused by the length of the skirt - i think it looks alright in these photos but when wearing it it felt way longer!