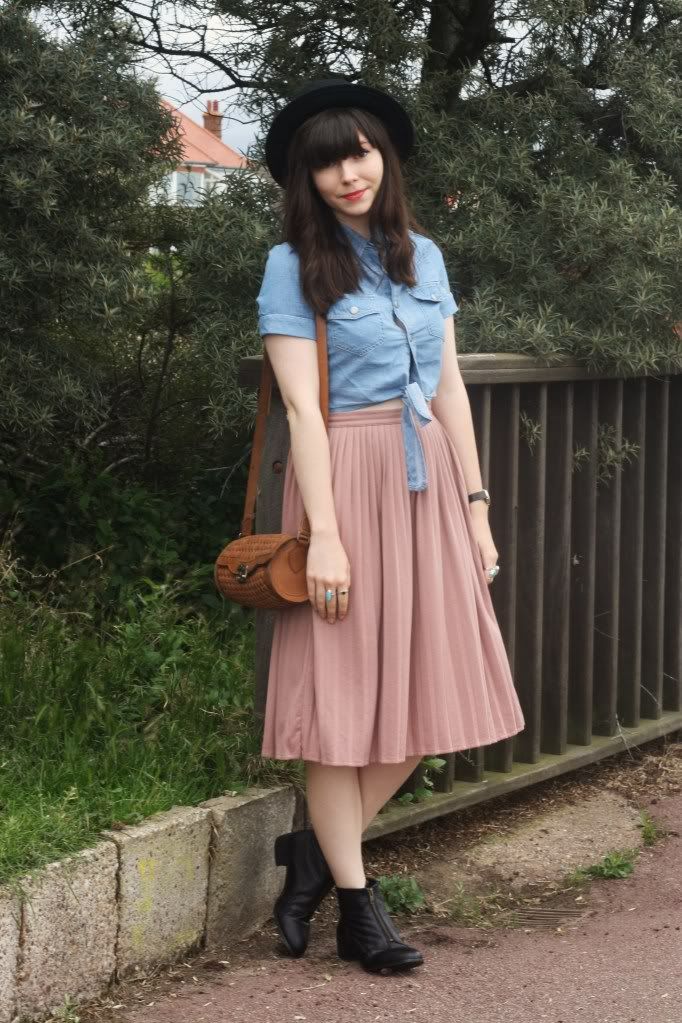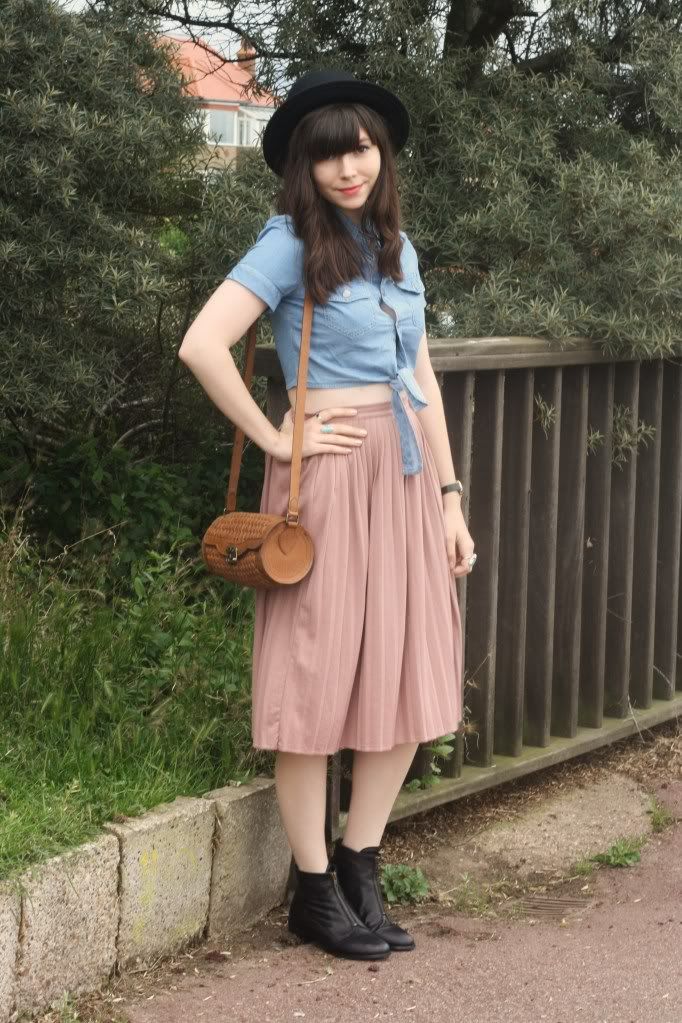 denim shirt - f21, skirt - UO, boots - topshop, bag - asos
this is an example of one of those outfits that i like at the time, but i look back on these photos and think, UGH. i'm getting this a lot lately - i'm really feeling stuck in a fashion-y rut. i try to buy things i love, but at the same time occasionally buying things which are a bit different to try and push myself out of my fashion comfort zone. even then, there are things i'd love to try (i've been thinking about trying tapered trousers in a lovely colour for a while now...) but i just know my body shape won't work with them, i hate when that happens!
then again, i've always prefered dressing in autumn/winter/spring than summer, i guess because of certain issues with my body (i really, really don't like my legs, meaning tights with no shorts is a real struggle for me!). thank goodness all the shops are already stocking a/w things - i'm already looking forward to layering more!