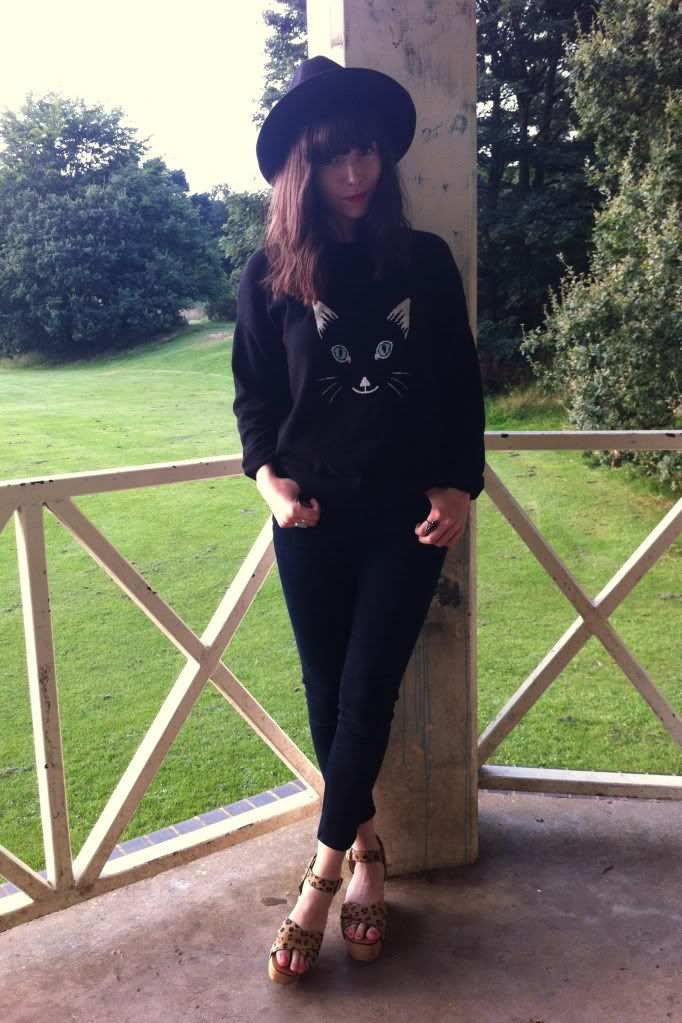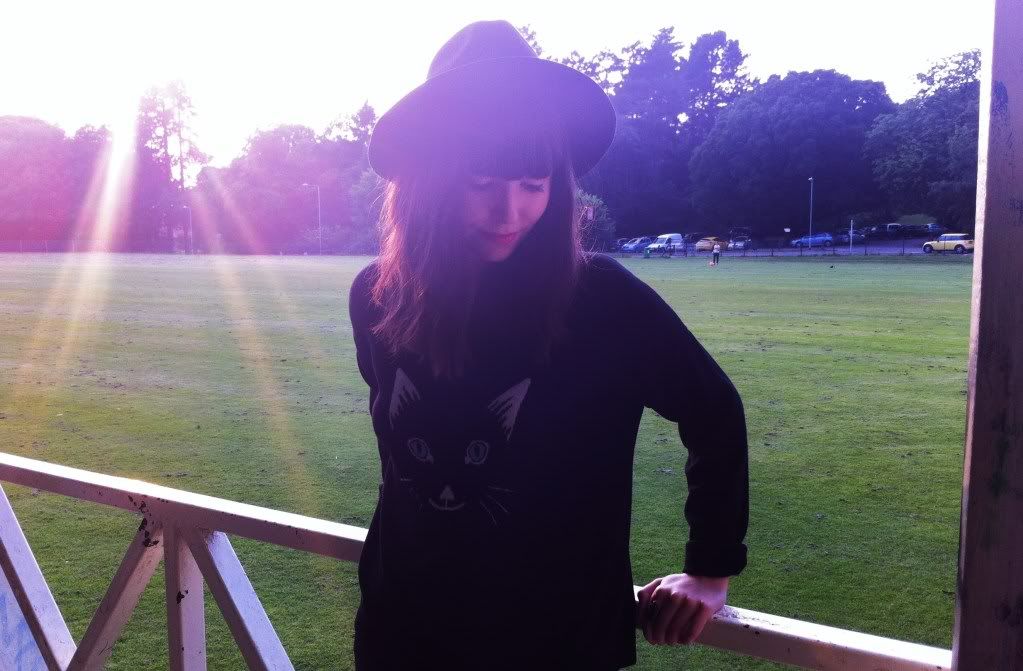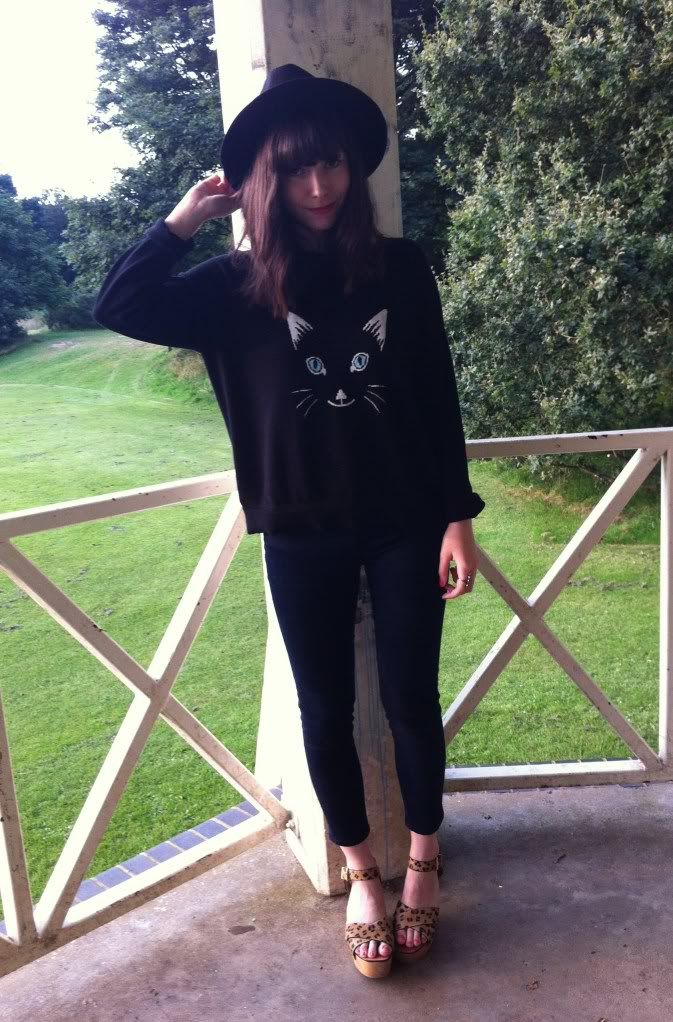 jumper - asos, jeans & shoes - topshop, hat - UO
firstly - big sorry for not blogging in (gasp) 2 months! my camera's broken (these were taken with my trusty iphone), and in all honesty i've just been in a bit of a blogging/style slump. hopefully things can get back to normal soon!
but, i knew i couldn't wear this jumper and not take photos of it - it's got a cats face on it for goodness sake! the weird thing is, i don't even like cats much (i'm a dog person), but i was strangely drawn to it, & the amount of people who've told me they like it proves that it was a worthy purchase! paired it with the comfiest jeans ever, and vaguely carried on the cat theme with these leopard wedges i scored for £20 in the topshop sale, they're not exactly 'me' but they're actually dead nice.