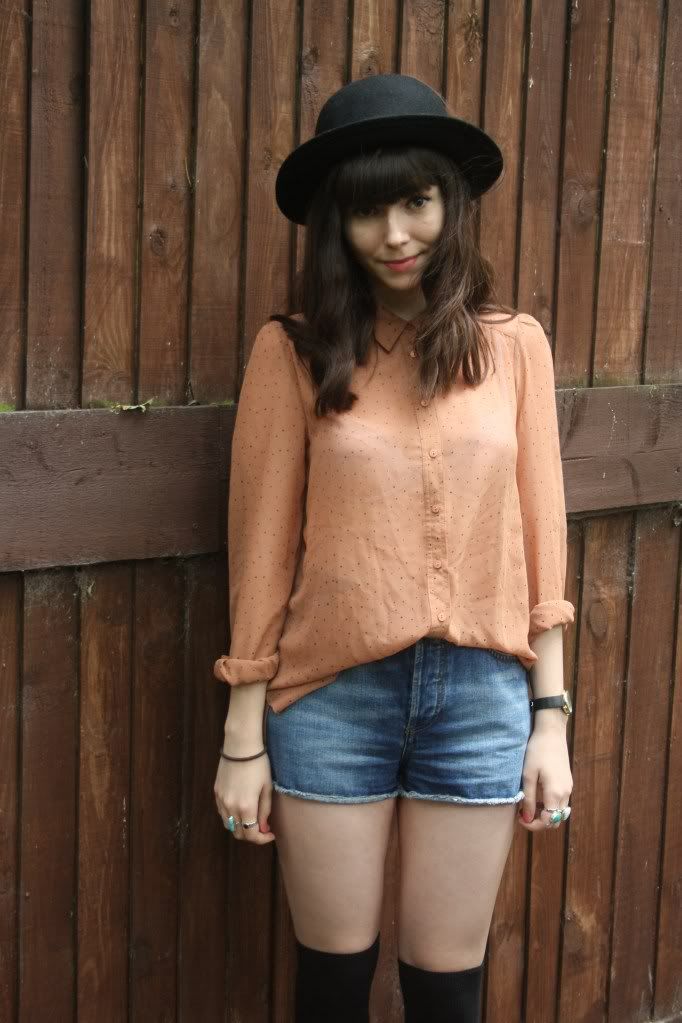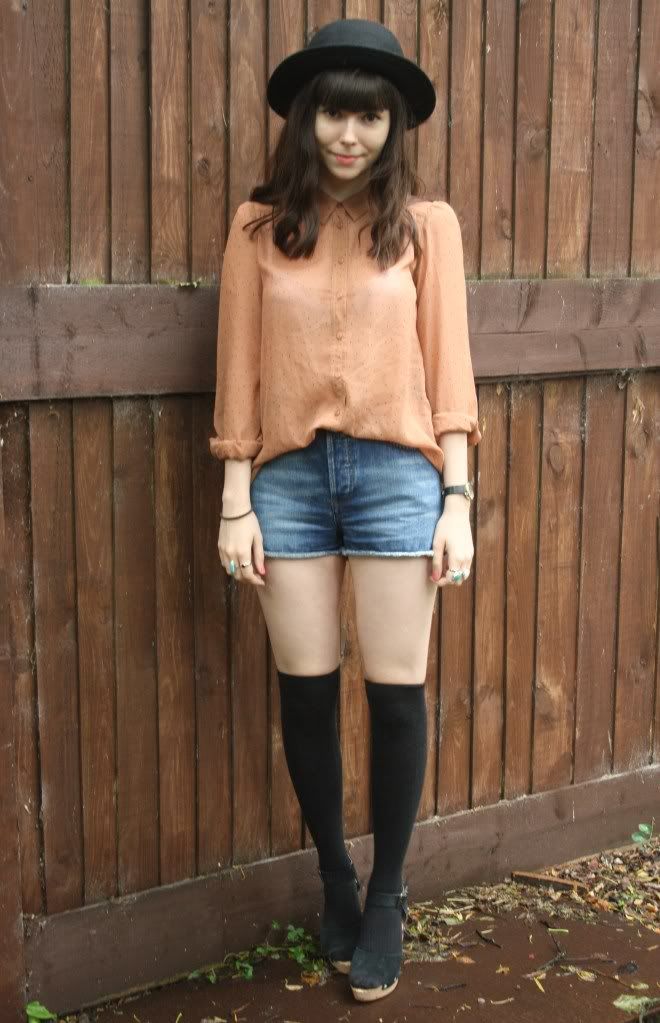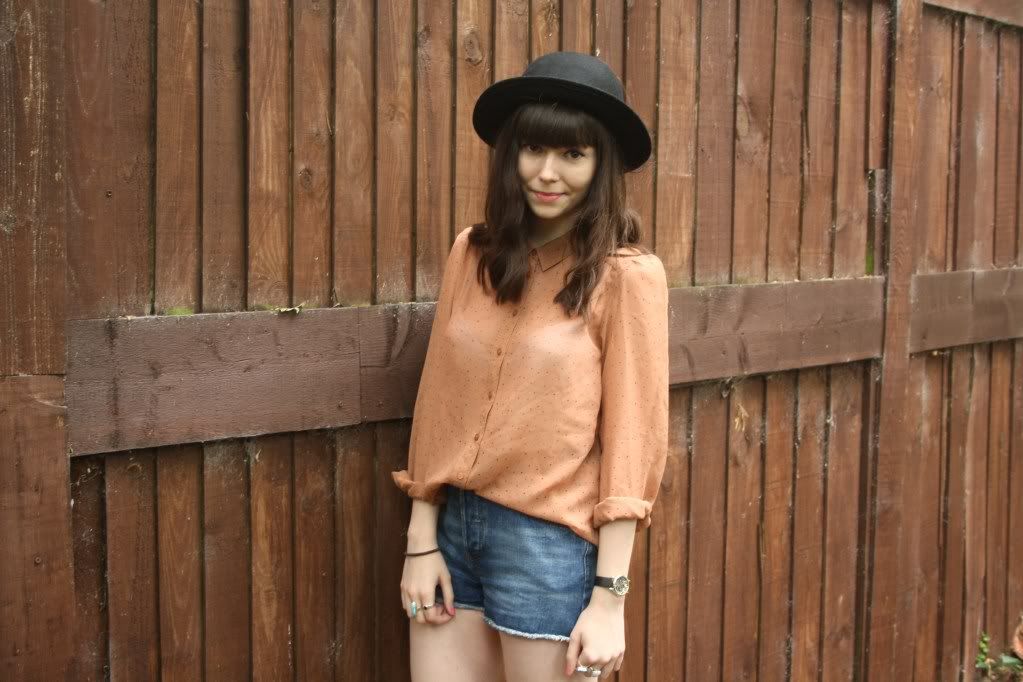 blouse - UO, shorts & wedges - topshop, hat - h&m
this blouse is another urban outfitters sale find! it has teeny tiny dots on it and i just love the colour, infact i love this blouse so much that i wore it straight out of the package... hense the creases. i am sometimes the worst blogger!
it was too cold for bare legs but too warm for tights, so knee highs seemed like a good compromise.