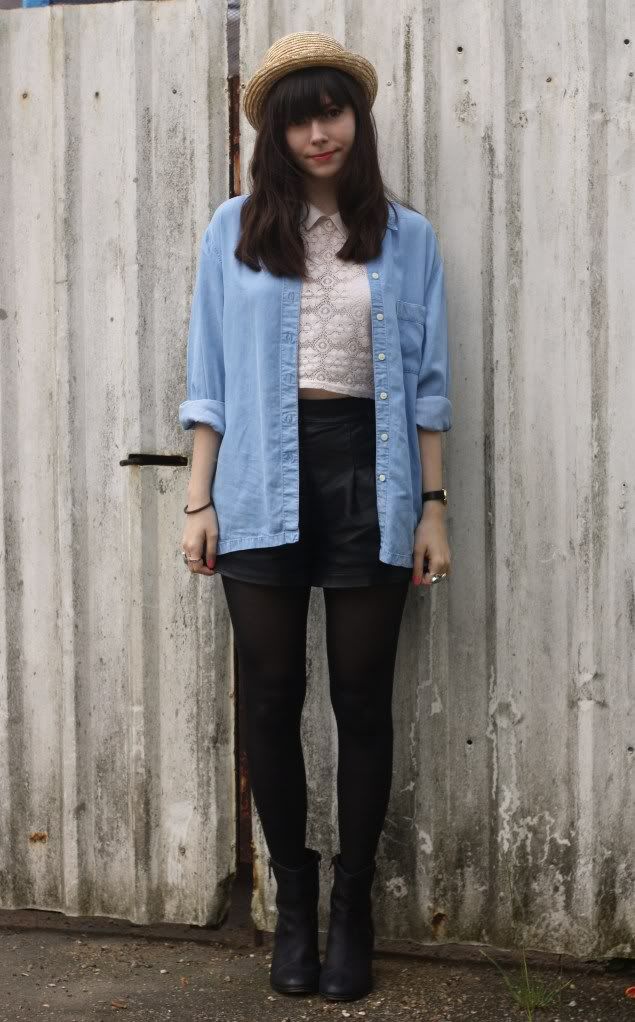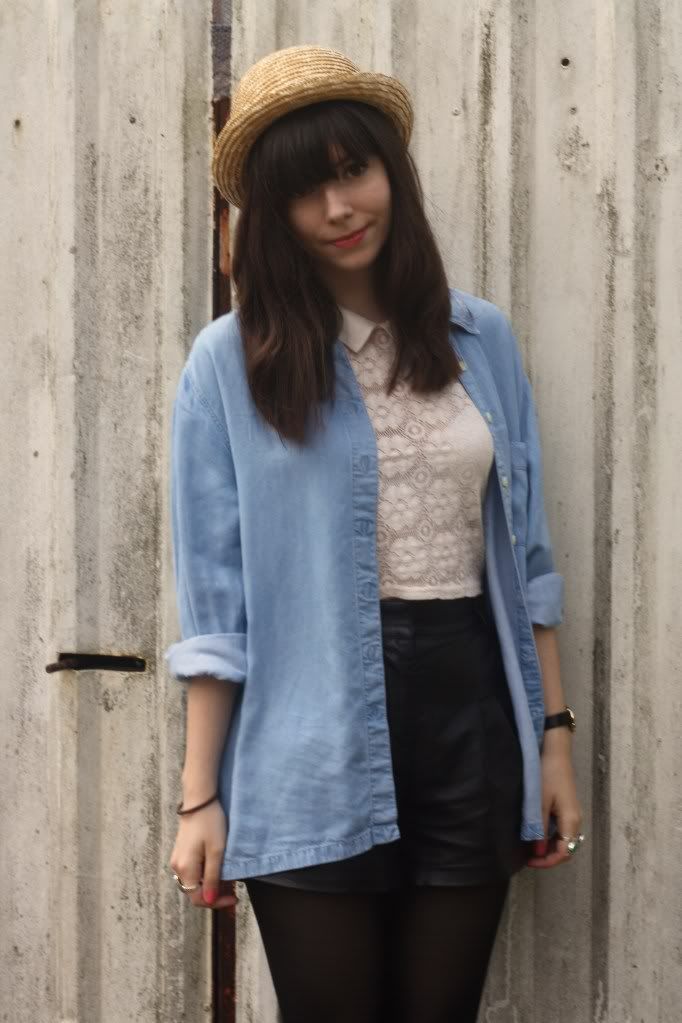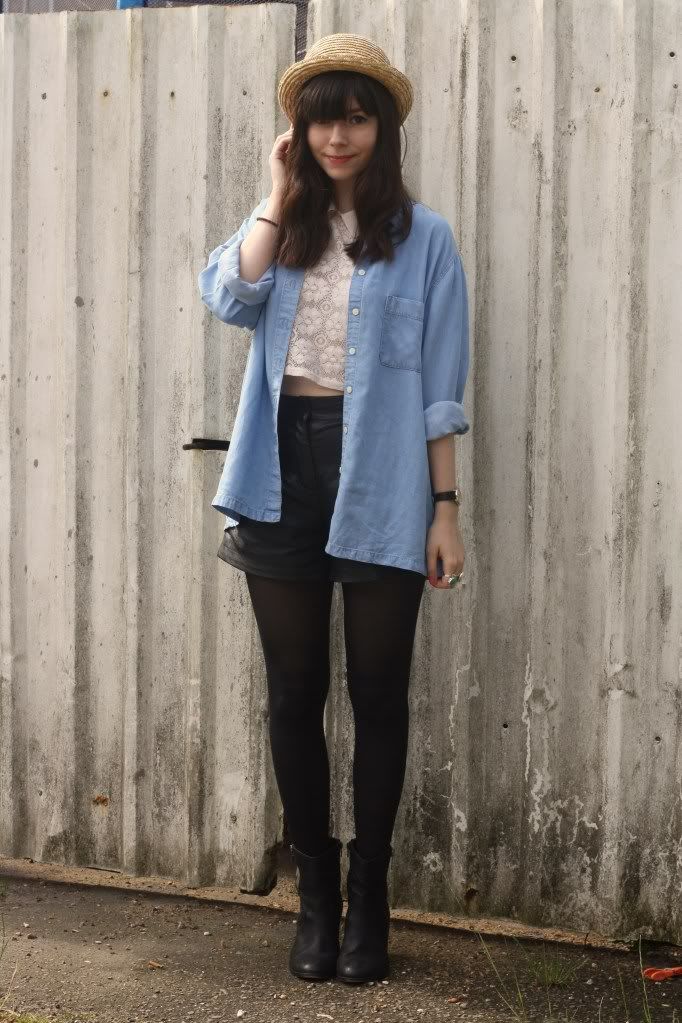 denim shirt - thrifted, lace top & shorts - topshop
a slightly less girly look today! i love wearing dresses, but sometimes i just wanna throw on my old denim shirt and worn-in leather shorts and go.
you may have noticed i'm wearing tights - the english weather lately has just been beyong rubbish. it's the middle of june and it was cold and windy, awful! i took this oppurtunity to wear my leather shorts, i've missed wearing them in the warmer weather but it was cold enough to wear them and not feel silly. i wore these all the time in winter, they go with everything!