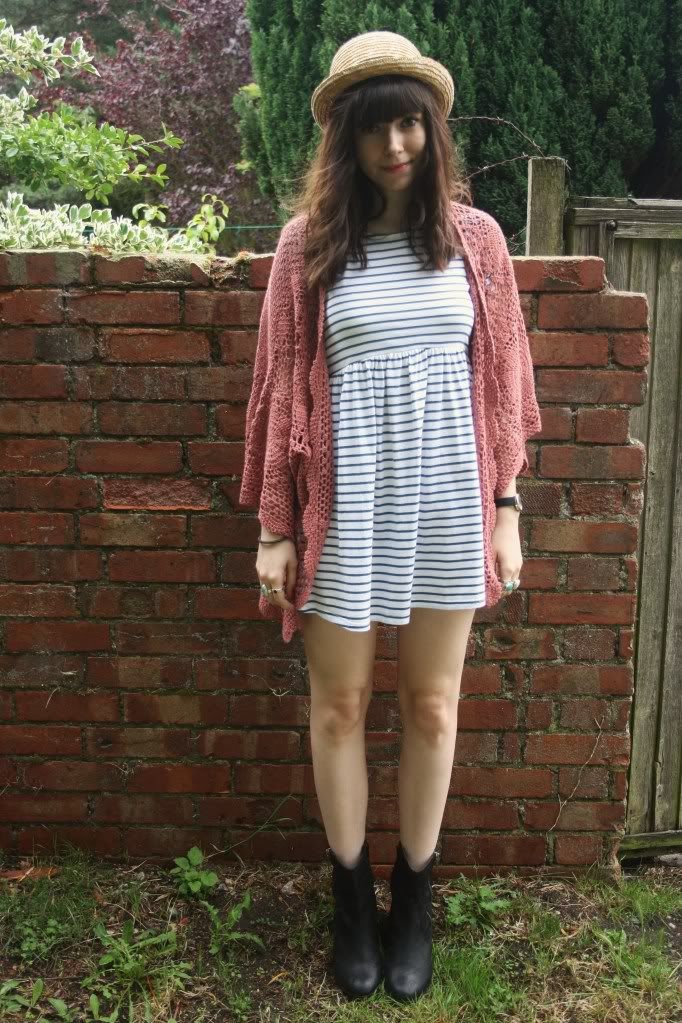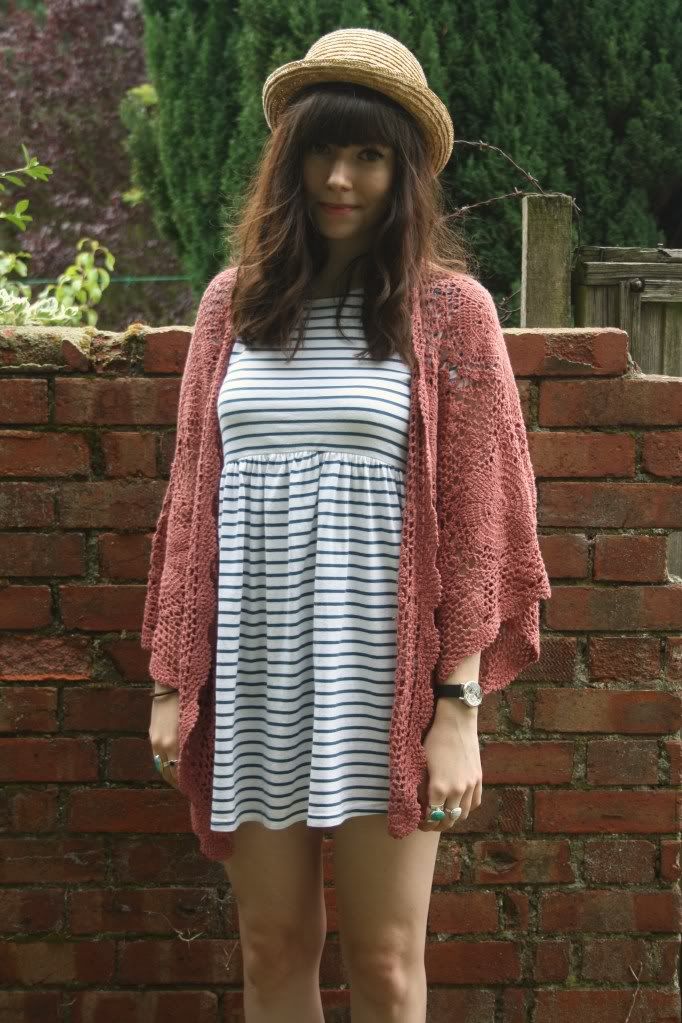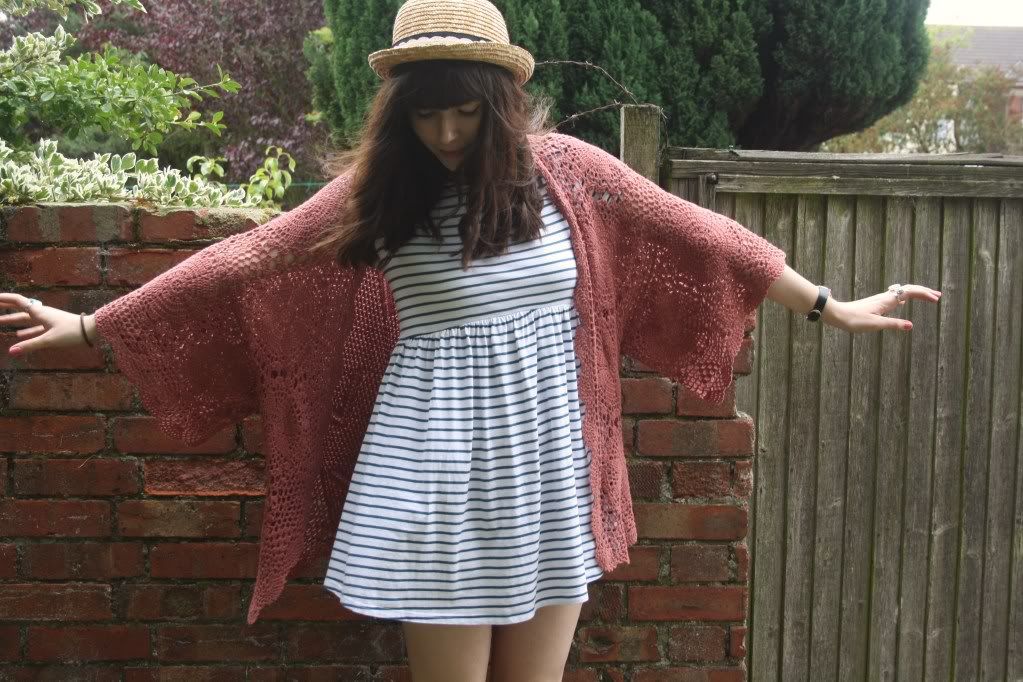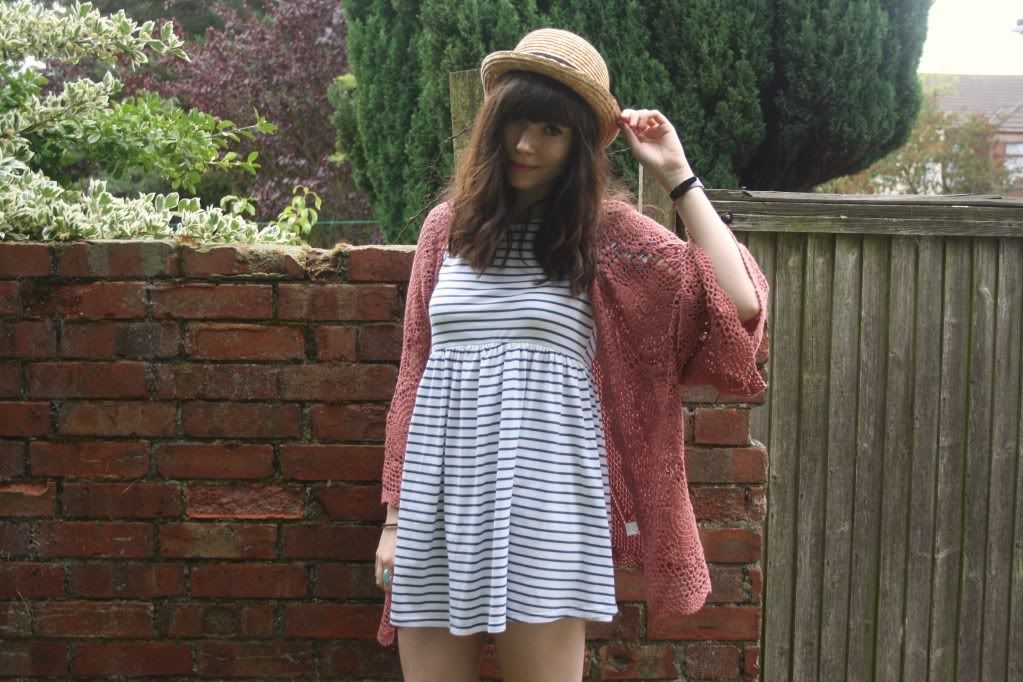 dress & cardigan - topshop, boots & hat - asos
snagged this cardigan in the topshop sale. i wasn't immediately sold on it, i'm not really a pink kind of girl, but this is a nice dusky pink and this is my way of doing crochet without displaying my arse/boobs to everyone. decided to wear it with one on my favourite dresses, this dress brings my love of stripes to a whole new level - despite it making me look kinda pregnant?!
despite not being a fan of dressing in summer, i have to say the more outfits i put together for the warmer weather the easier i find it. the english weather really doesn't help though; one minute it's windy, cold and tights weather, the next it's warm, legs and no layers weather.