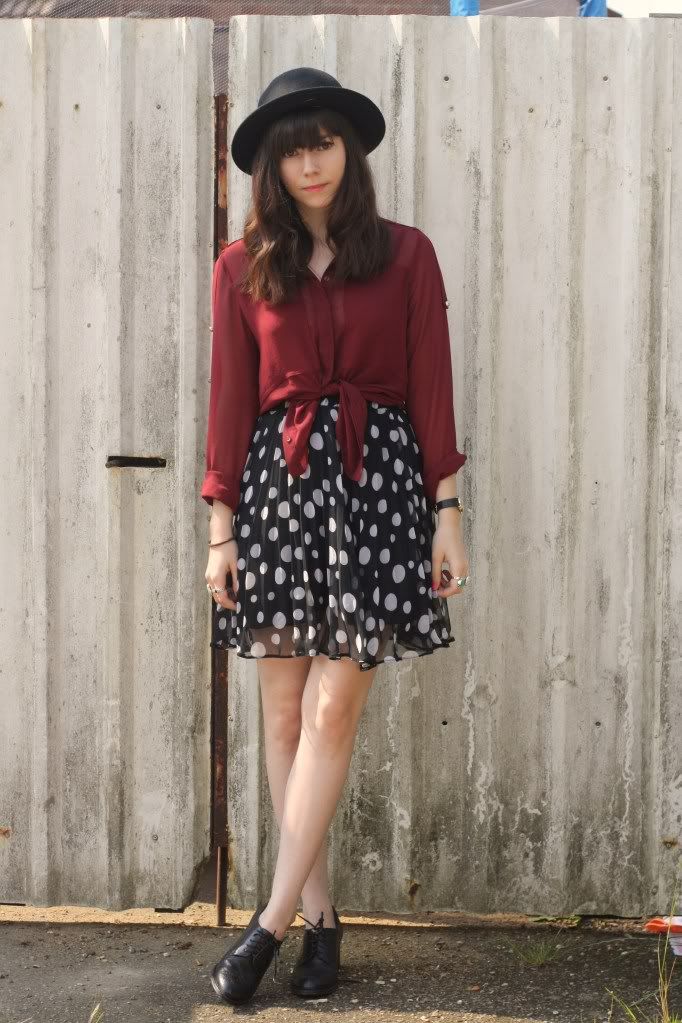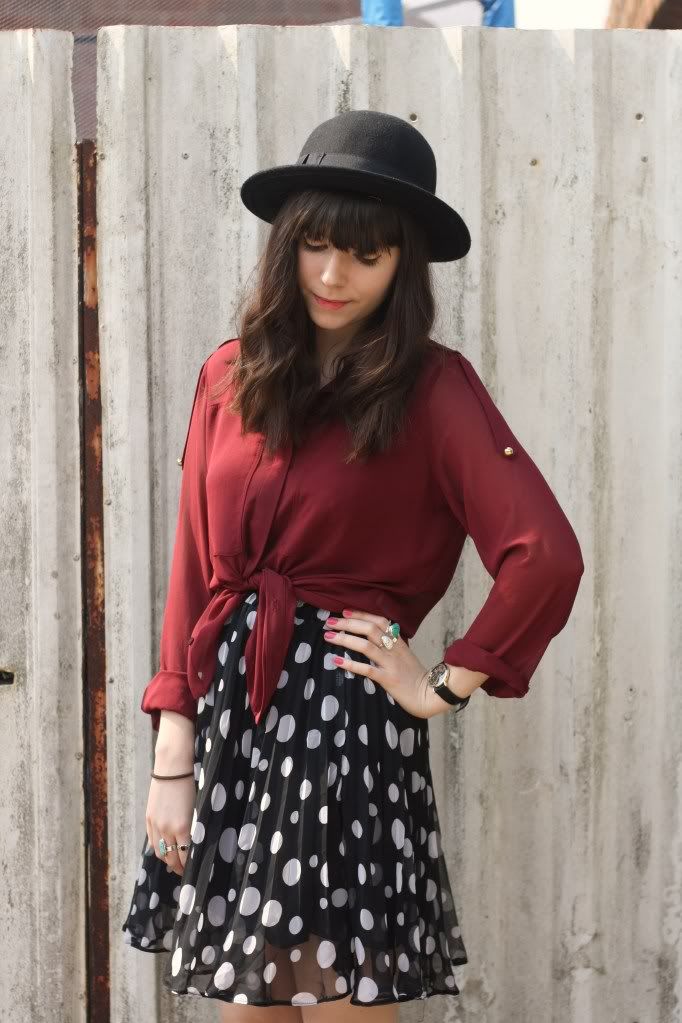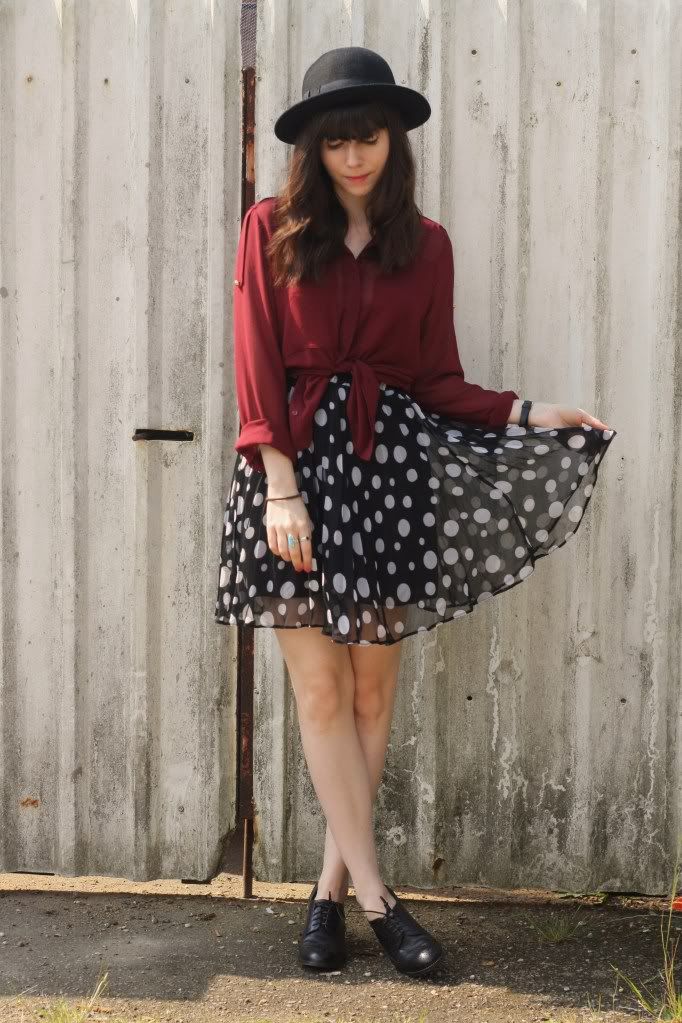 blouse - topshop, skirt - thrifted, hat - h&m
look who's back! yah, after being shunned for the past few months in favour of my straw hats, i decided it was time to wear my bowler hat again. i've actually really missed wearing it and definitely noticed the difference it can make to an outfit compared to if i'd worn a straw hat instead.
this skirt is so fun! it's actually meant to be knee-length, but i'm soo not a knee-length girl, so yanked it up to right under my boobs and now it's the perfect length. also decided to try something different with my blouses and tied the bottoms of this amazing coloured topshop beauty, which i think looks great and changed the whole feel of the outfit instead of just tucking it in.