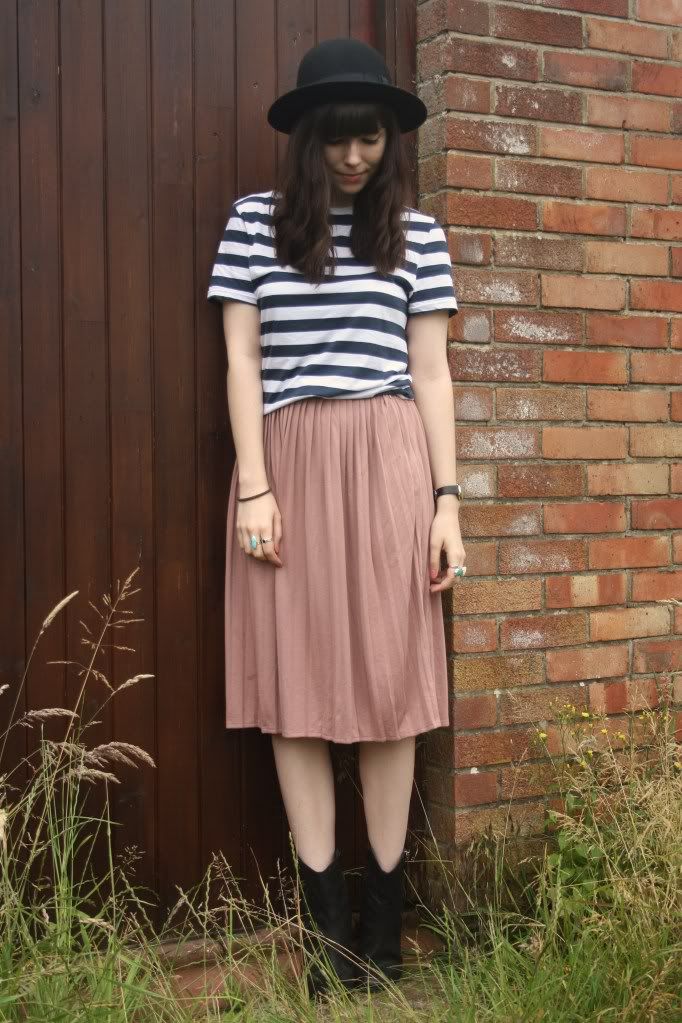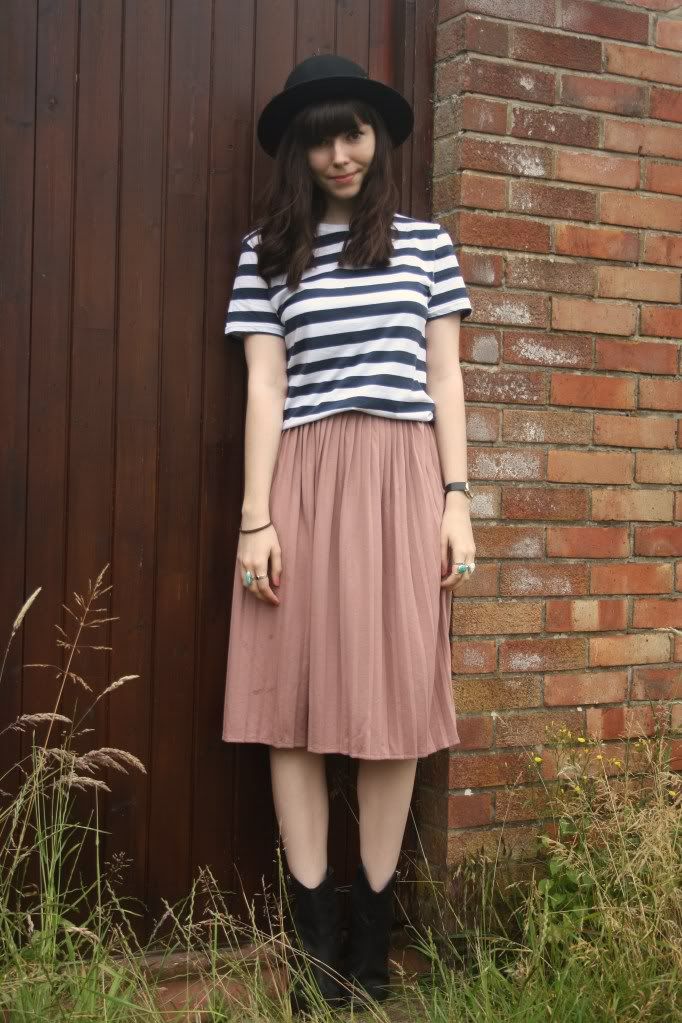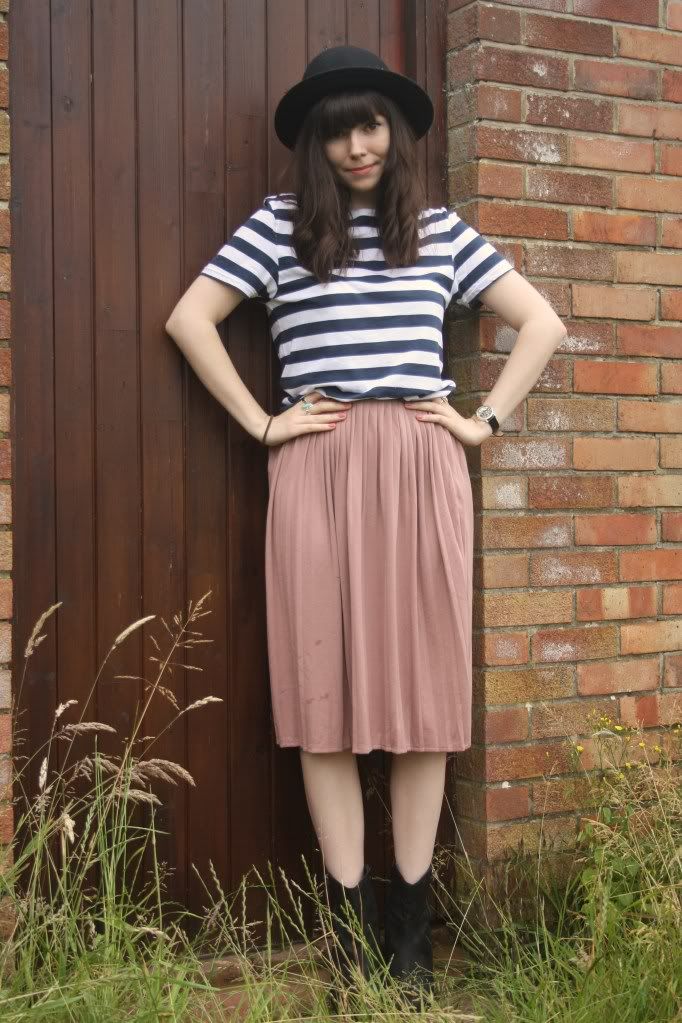 skirt - UO, t-shirt - boyfriends (topman), hat - h&m
so pleased i rediscovered this hat! i'd forgotten how much i loved wearing it. this top is actually my boyfriends, i was wearing this skirt with a different top and spotted this in his wardrobe and suddenly i knew i had to wear it with this skirt. i realise this outfit is very similar to one i wore a couple posts ago (striped tee, midi skirt & hat) but for some reason i'm a bit obsessed with how striped tops look with midis...
i got this skirt in the urban outfitters sale for half price! i actually almost bought it instead of the aformentioned midi in the other post, but i'm glad i waited and snagged myself a bargain. all the sales are happening at once and it's reallllyy hurting my bank account.