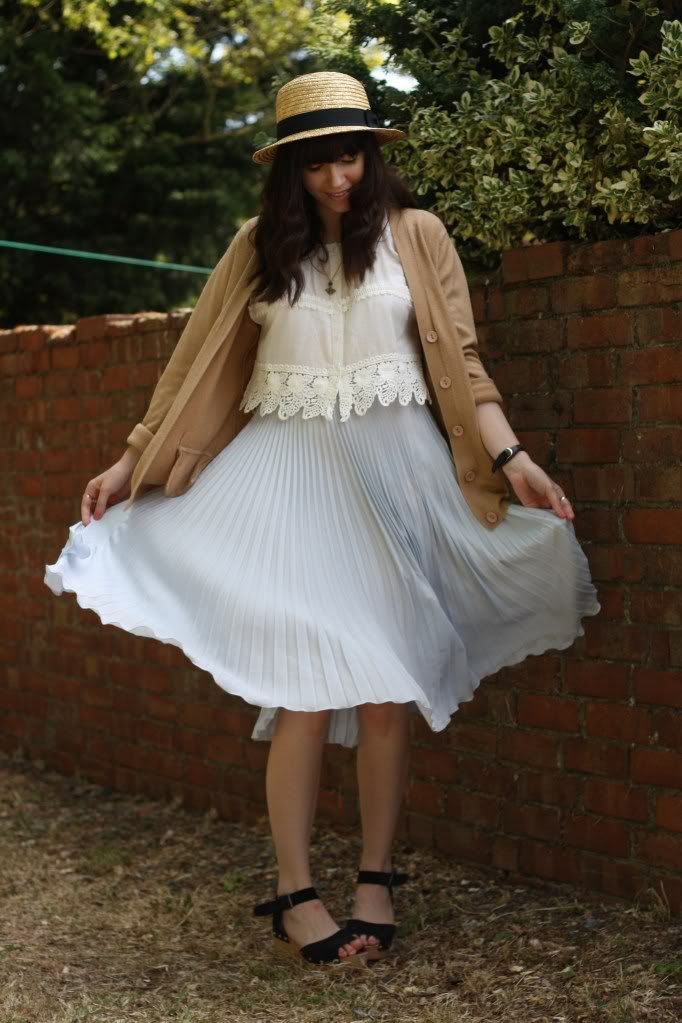 skirt & top - asos, cardigan - tesco, hat - h&m
i never, ever thought i'd see myself wearing a midi skirt. but after seeing blogger after blogger wearing one and looking amazing, i convinced myself it was time i tried one too. i knew exactly what i wanted - sheer, pleated, and in a lovely pastel shade. as you can see, i found the perfect one. i had so many concerns before i tried it on; i'd look stumpy, it'd be too see-through, it just plain old wouldn't suit me. but i love it. twirling in it is just the most fun i've had with clothes in ages.
i wore it with this white crop, which is so nice but the weirdest fit, it's all baggy round the arms. and i always jump at an oppurtunity to wear this cardigan. i think it looks best with pastels.