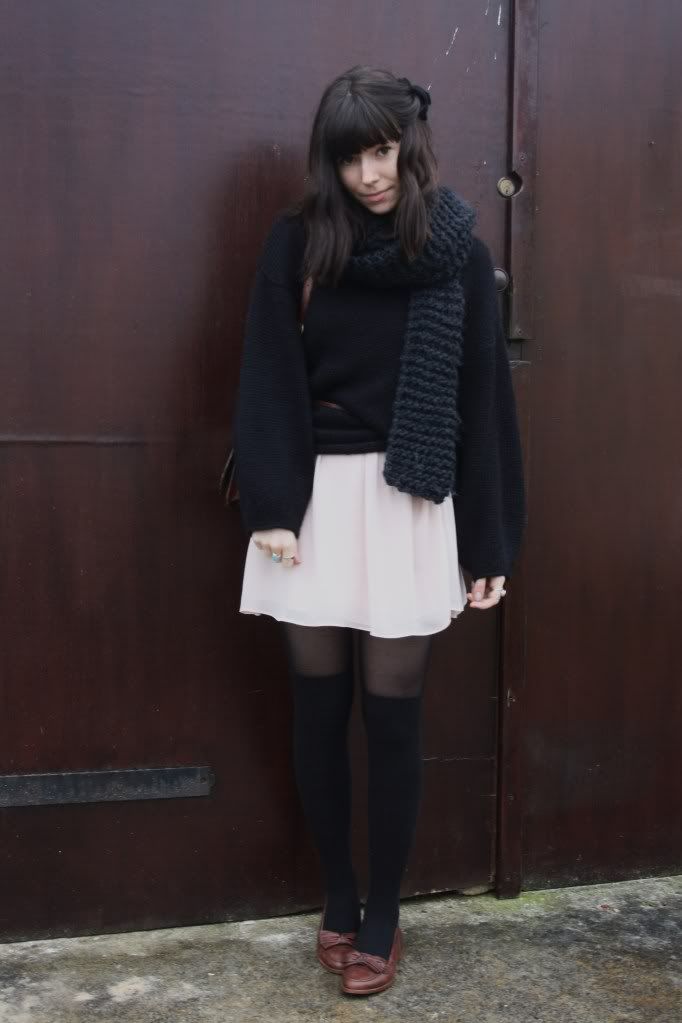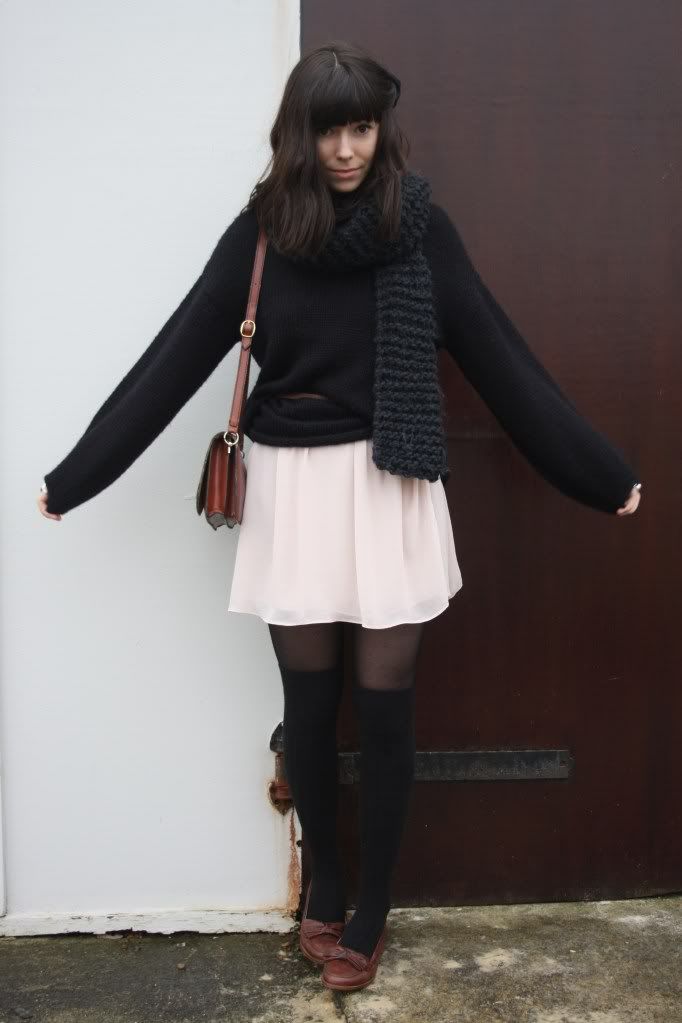 big huge jumper, dress (worn as skirt) & loafers - topshop, bag - vintage, lookbook.nu - here
i'll start by declaring my love for this jumper and how really mega warm it keeps me (well, every part of me except my collarbone - silly baggy necked knitwear!). i think everyone should own at least one giant jumper, i couldn't survive winter without one! luckily, the temperatures in england (or the east of england, at least) have finally risen above freezing, so it's not quite so horrid taking outfit photos outside!
i've had a bit of a haircut, and i really like it. i always dream of long, wavy hair but it's just not achievable for me, so shorter hair it is! have taken to wearing a bow in my hair too! short hair can often seem boring, so putting a bow in it makes it seem like i'm doing something interesting with it.
unfortunately, i didn't find a single thing in the sales the other day - is it me or are the sales awful this year? and much to my immense dissappointment, the topshop sale was rubbish. there was clothes all over the floor and falling off the hangers, as if it had turned into primark!