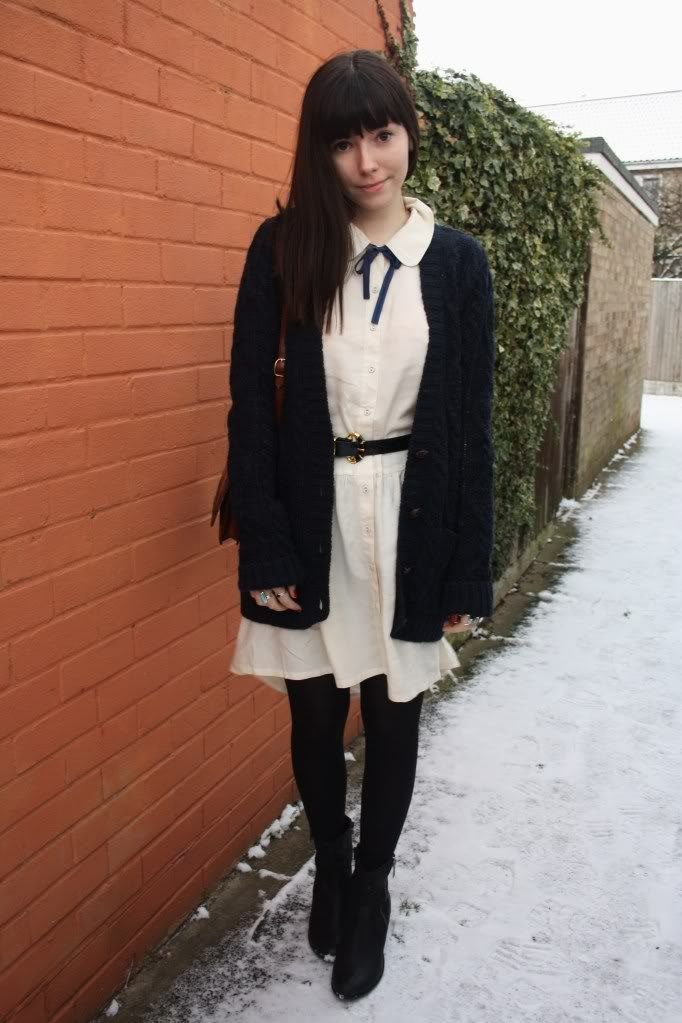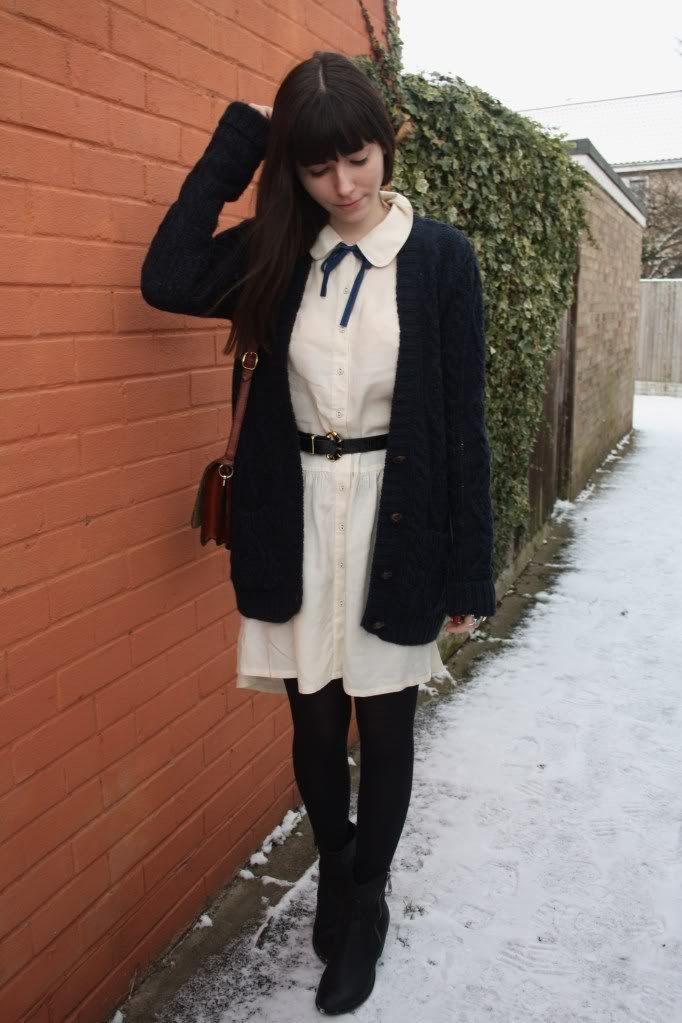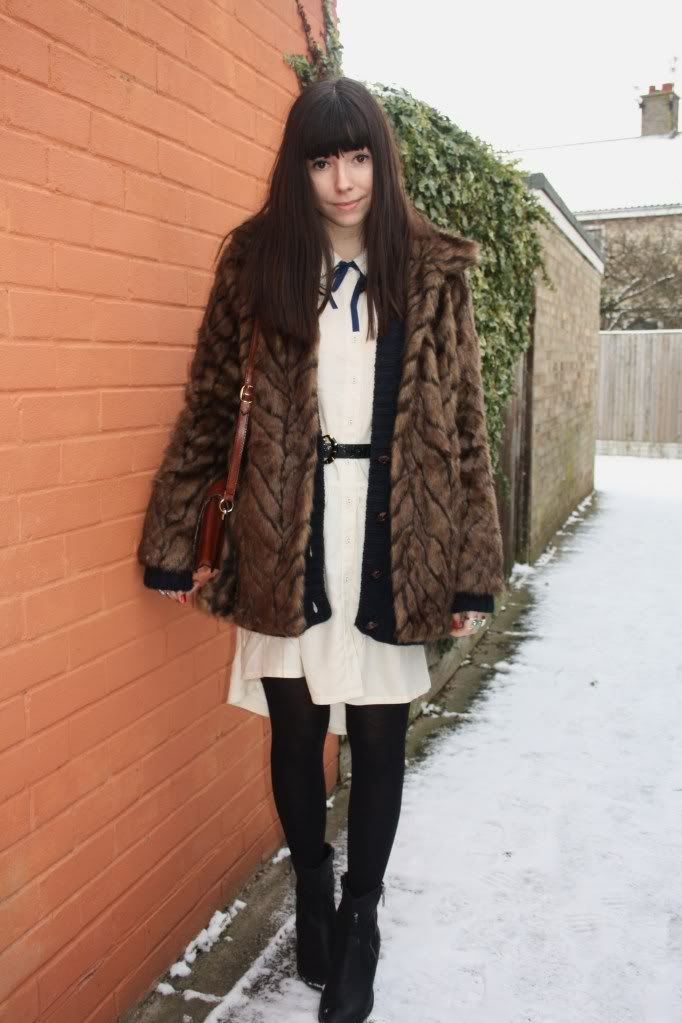 faux fur coat, cream dress & boots - ASOS, cardigan - topshop
blimey, a lot of ASOS stuff again! i really am being very loyal since they chose me for the stylish competition, haha. this coat is something i'd wanted for a while, but was never sure it would suit me. (it's actually an item i chose for round 3 of the competition, which i have to shoot soon). i think it swamps me, but i won't stop wearing it, because of how ridiculously warm it keeps me! it's just what i need for the horrible cold weather england is having. my boyfriend kept refering to me as a bear the whole time i had it on!
after buying this dress, i realised what would make its plain cream-ness more interesting would be a black ribbon bow tied round the collar; however i didn't have any so navy had to do (it makes the outfit far too matchy-matchy!). i'm going to find some chunky black ribbon for future wears of it though, i'm quite excited for how that will look!