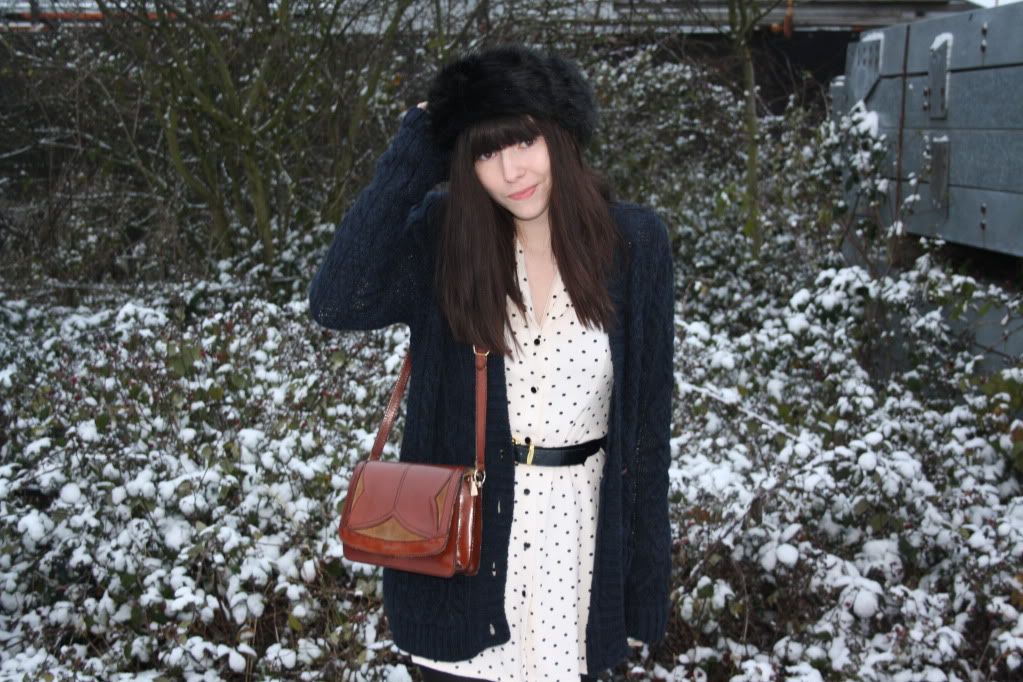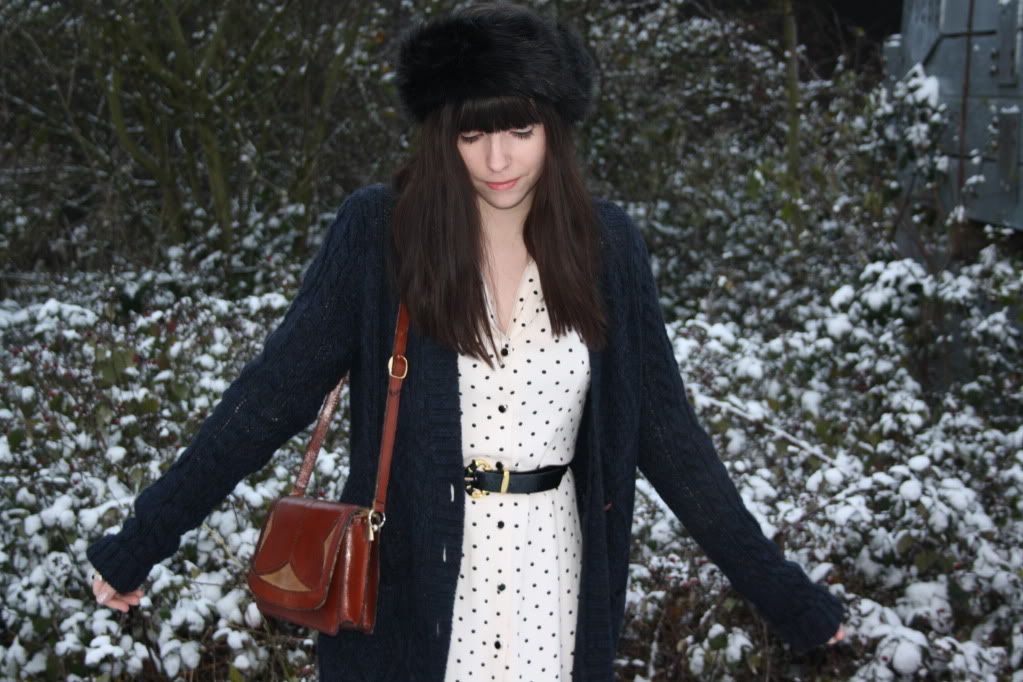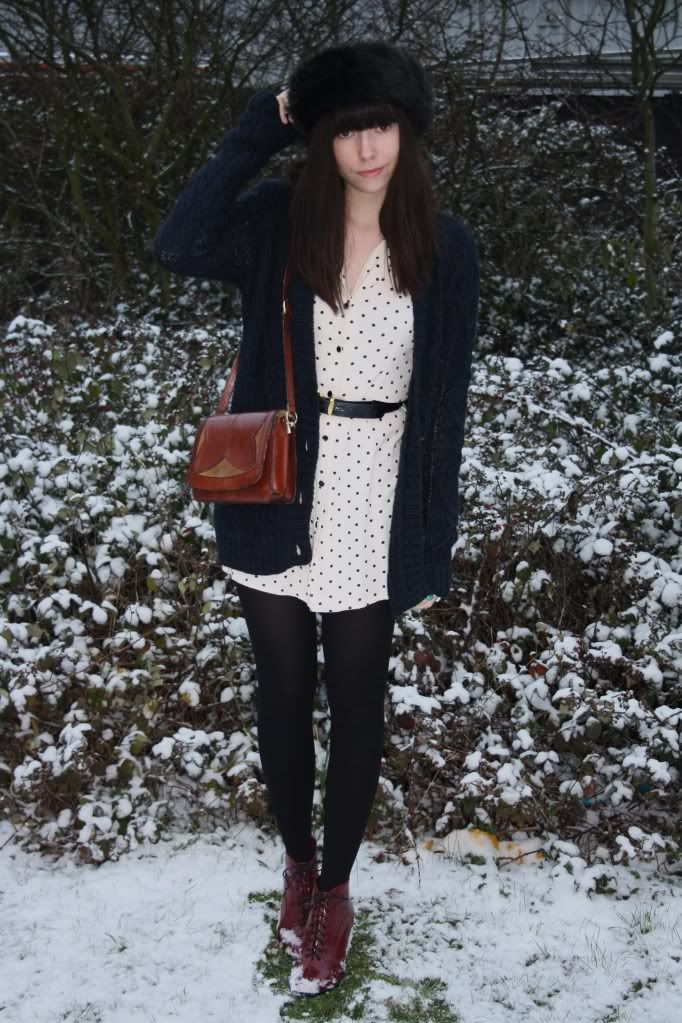 more excellent headwear! this furry headband keeps my ears SO warm, but sadly the top of my head is constantly freezing.
these red patent boots are the closest i'll probably ever make it to wearing doc martens, which i imagine would make my feet look huge. but these are great, so comfortable and surprisingly warm. the navy cardigan is from topshop and is something i wanted for a long time, but at £48 it would be probably the most i've ever spent on something that wasn't a winter coat or shoes. but i know i will wear it all the time, it goes with everything, so i went for it and bought it! and it is so snug and warm.
i think the snow makes my photos a lot better! the amount of snow in these photos is the full extent of the snow we've had here in norwich, i feel kinda bad about that because the rest of the UK seems to be completely snowed in!
warning - soppy blogger time! i want to say thanks again to all you guys for taking the time to read my posts and comment and even vote for me in my competition. this is such a great community to be a part of. and i'm going to make much more effort to check out all your blogs and comment on them, because i admit that's something i'm not always on top of! but really, how nice you all are really puts a smile on my face.