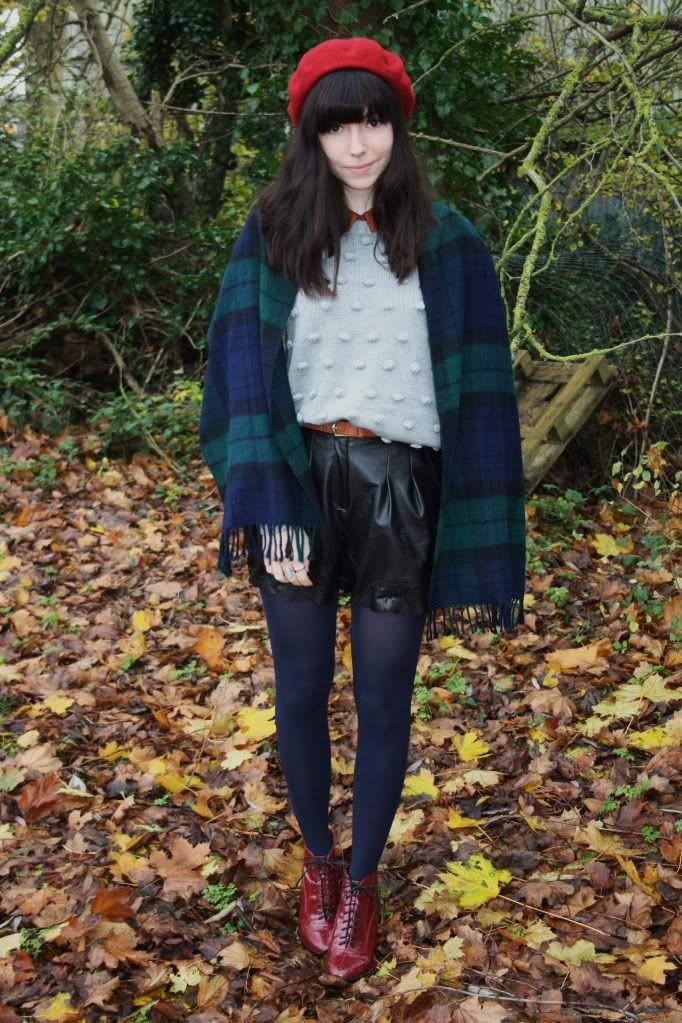 all ASOS except the scarf (vintage) and hat (h&m).

well, this is my entry for round two of the ASOS future stylist competition! the theme for it was 'whatever the weather', or basically a winter outfit. it took me a very, very long time to decide on my outfit and even now i'm not totally sure about it. i do like how the scarf is so big, i managed to fashion it into a cape!
i guess this is the part where i ask for you to pleeeeease pleeeease vote for me again! but i really would be so grateful, in this round only 4 of the 8 entrants go through! to be able to vote you first have to 'like' the
ASOS facebook page
, then you can 'like' my look.
here is the direct link to my look
. thank you!