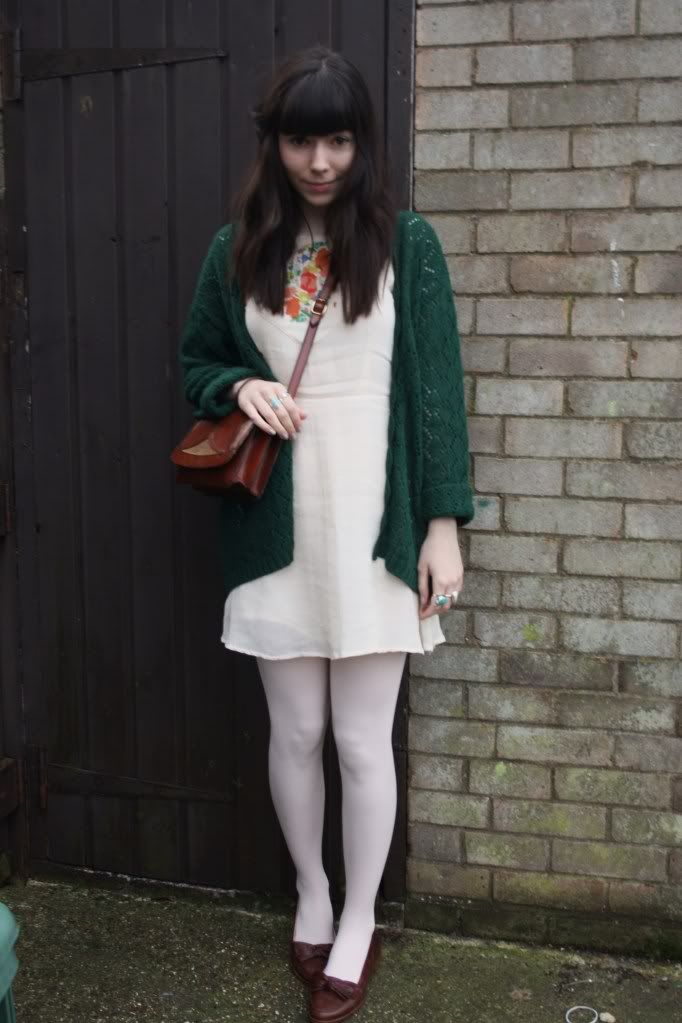 cardigan - UO, dress - topshop via ebay, bag - vintage, loafers - topshop (christmas gift)
i hope everyone had a fantastical, amazing christmas! i'm sorry for not posting at all in the last week, but you know how it gets with christmas and family etc. but now i have a whole week off from work, so expect a fair few posts!
say hello to my new favourite cardigan (yes, i know i said that my navy cable knit one was my new favourite about two posts back; but i'm so fickle that as soon as i get something new, the old one stops being my favourite anymore. i'm such a child with my clothes.) i'd had my eye on it for a while, the colour is so beautiful, but it was a bit pricey, so i hunted on ebay but nothing compared to this one, so it's my christmas present to myself. i did find this dress on ebay though, it's originally topshop, and weirdly i remember not being that blown away by it when it was in the shops, but it seems nicer to me now.
i'm heading to norwich tomorrow for some hardcore sales shopping, and i can't wait! i'm hoping to bag me some bargains, ahh i love this post-christmas fun with chocolates, sales and time to just relax and do absolutely nothing.