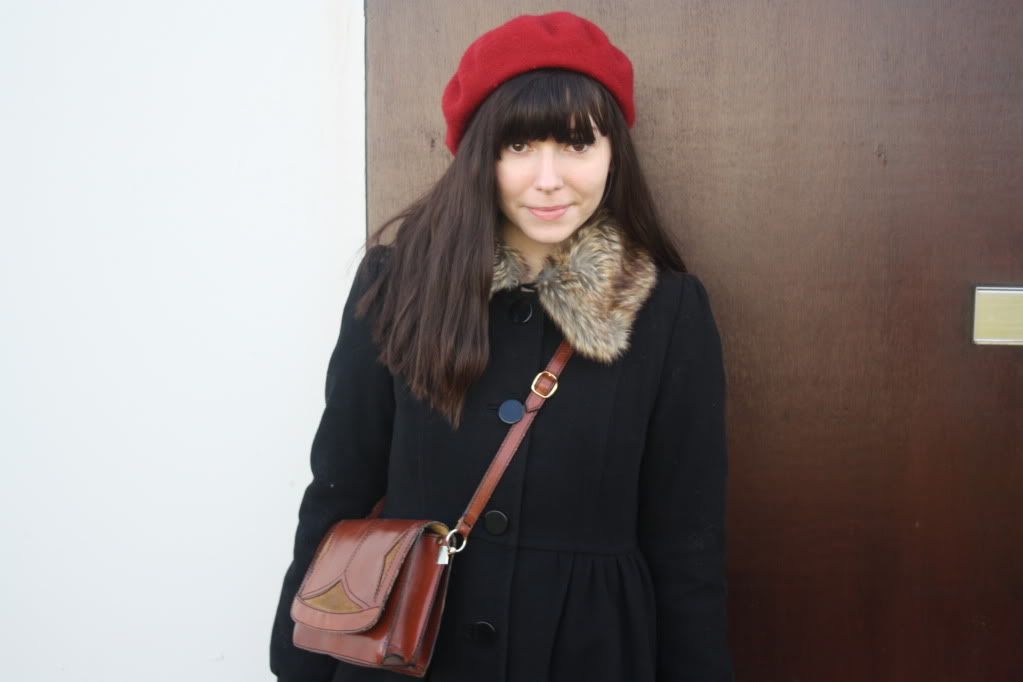 a few of you had been asking me whether i was freezing in my previous posts' photos, and whether i could do a post showing how i dress in winter. well, to answer you guys, i take all my photos without my winter coat on, but as soon as the photos are taken i throw on my coat! and yes, that does mean i'm bloody cold in the photos!
so here is what i look like when i'm not posing for blog photos, and am just doing normal things like walking around the city etc. this coat is really warm, i bought it this time last year from h&m for 50% off! at first i wasn't sure about the fur collar but now i think it's great, keeps my neck nice and warm. i alternate between this coat and a new one from zara which i'll have to show you guys sometime soon. i almost always wear some kind of hat these days too, they are not to be underestimated in how warm and toasty they keep your head and ears! i always wear 2 layers of tights too, and gloves.
photos of what i was wearing underneath the coat to come later!