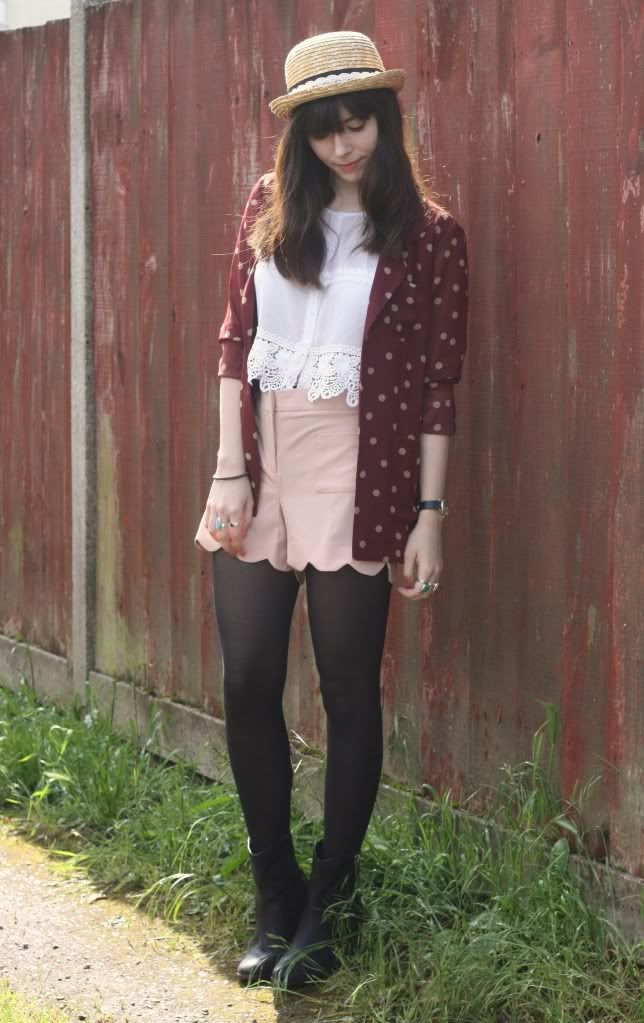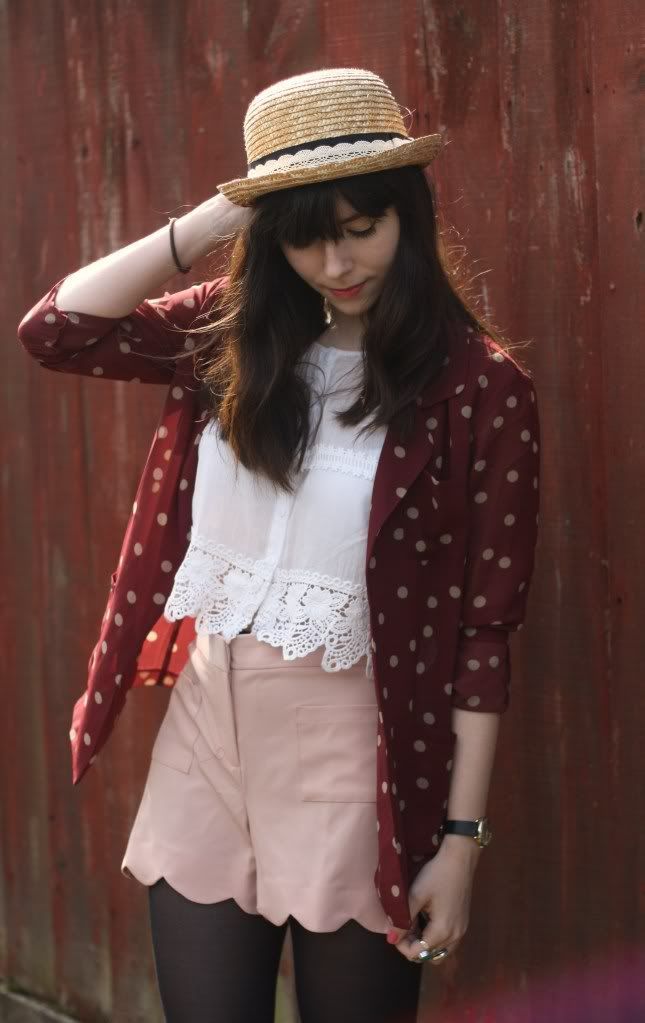 blazer, top & shorts - asos
oh hello, accidental all-asos outfit! actually, even the shoes and hat are asos...! sadly most of the photos i took of this outfit were rendered useless due to the waistband of my tights being clearly visible above the shorts, bugger. i managed to salvage a couple though.
i love this combination of burgundy and light pink! i'm really not a pink girl, but i knew these shorts would go with everything and i've been dying for something scalloped too.
p.s
follow me on twitter
!