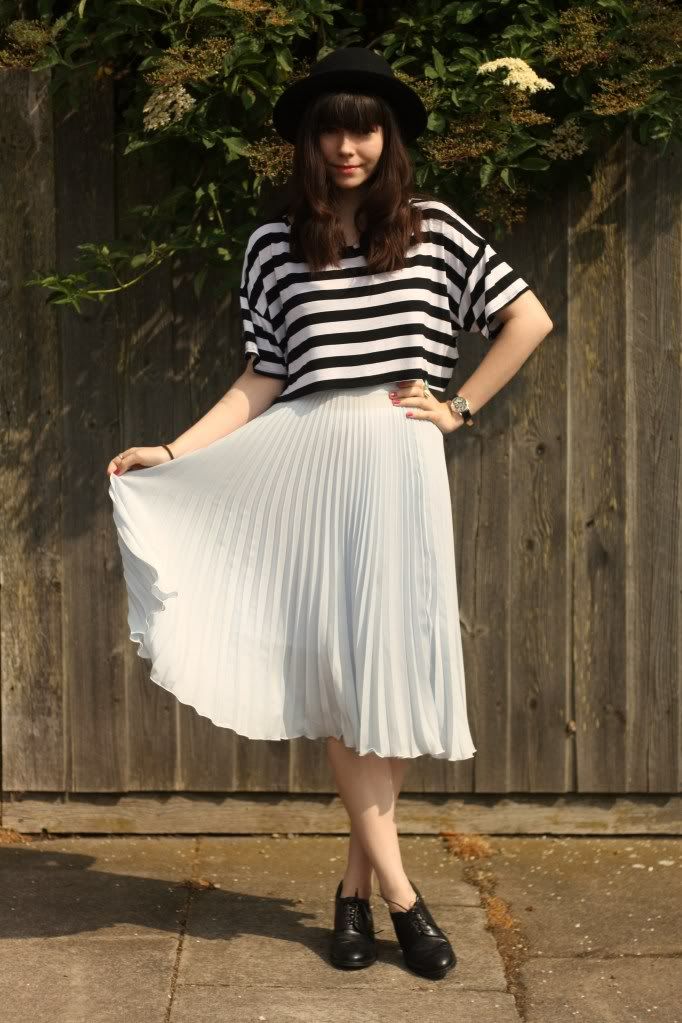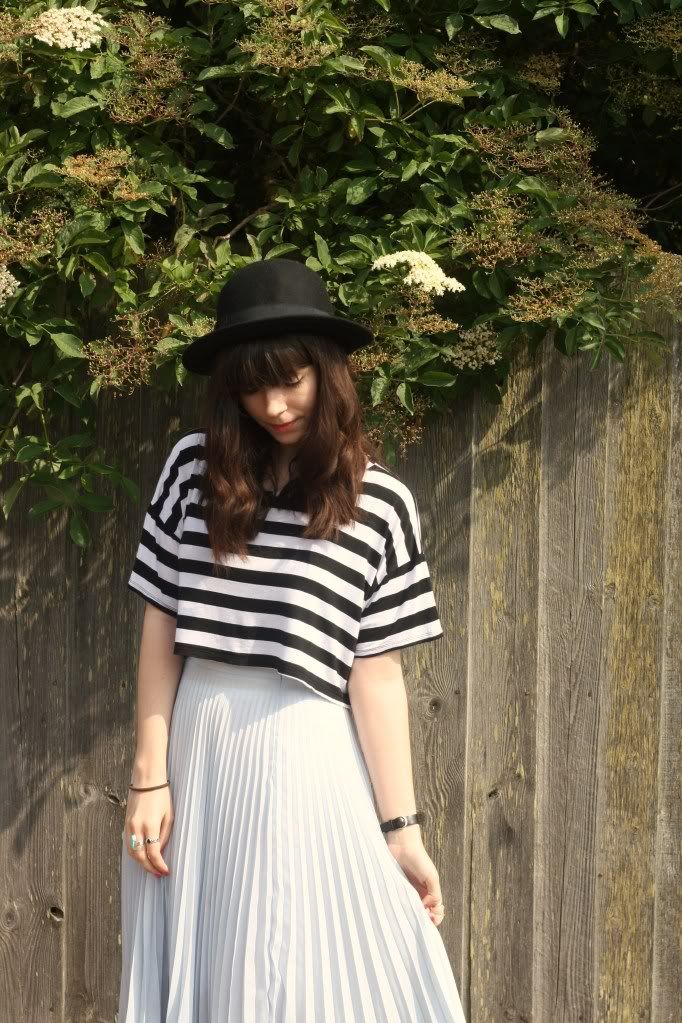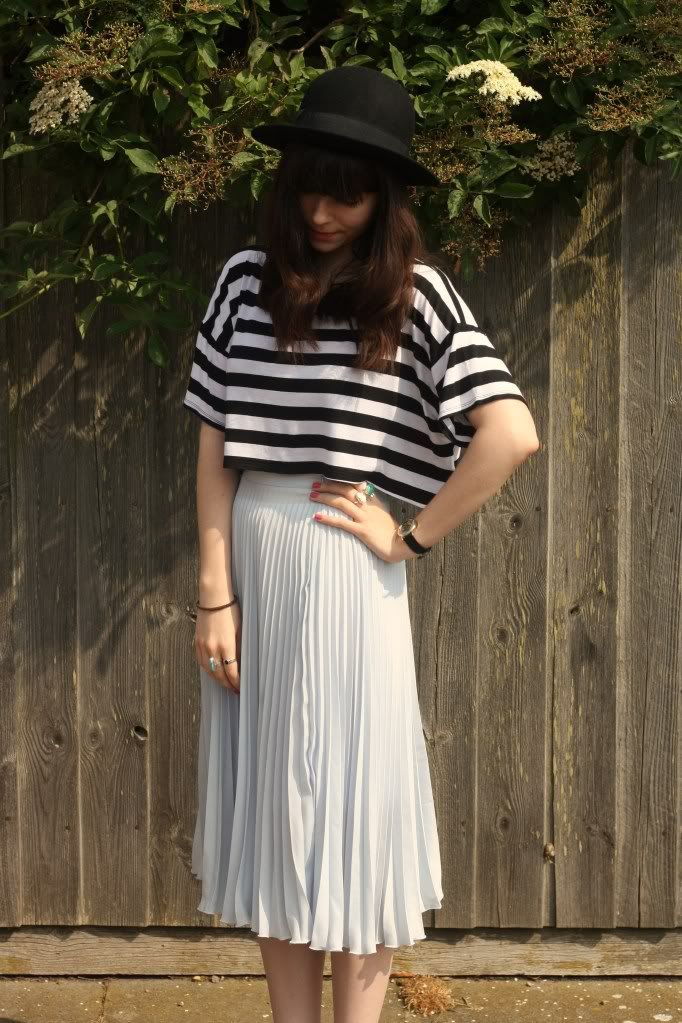 top & skirt - asos, hat - h&m
definitely getting a lot of wear out of this skirt! it seems to go with almost everything in my wardrobe, so expect to see it a lot more!
whilst i really like this outfit, i'm really missing layering. the warmer weather is great but wearing outfits like this, which are so simple, make me feel like i'm dressed rather boringly. i think that's why some of my favourite bloggers right now are australian, as they're now dressing for autumn! i'm just not great at summer dressing, but i'm going to make the most of this lovely weather and attempt to actually get some sort of a tan this year.