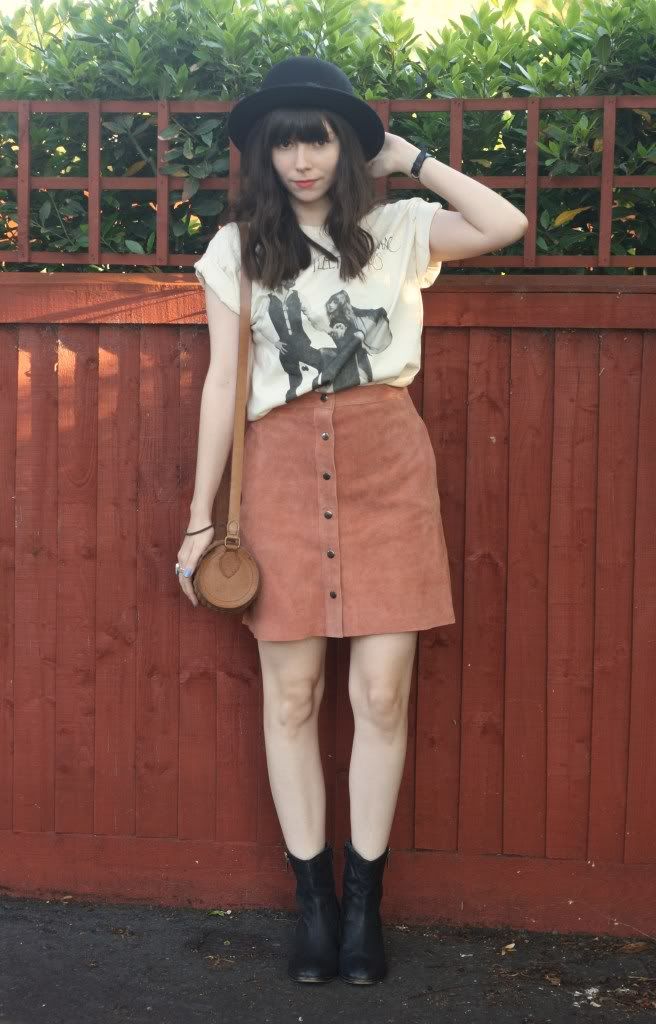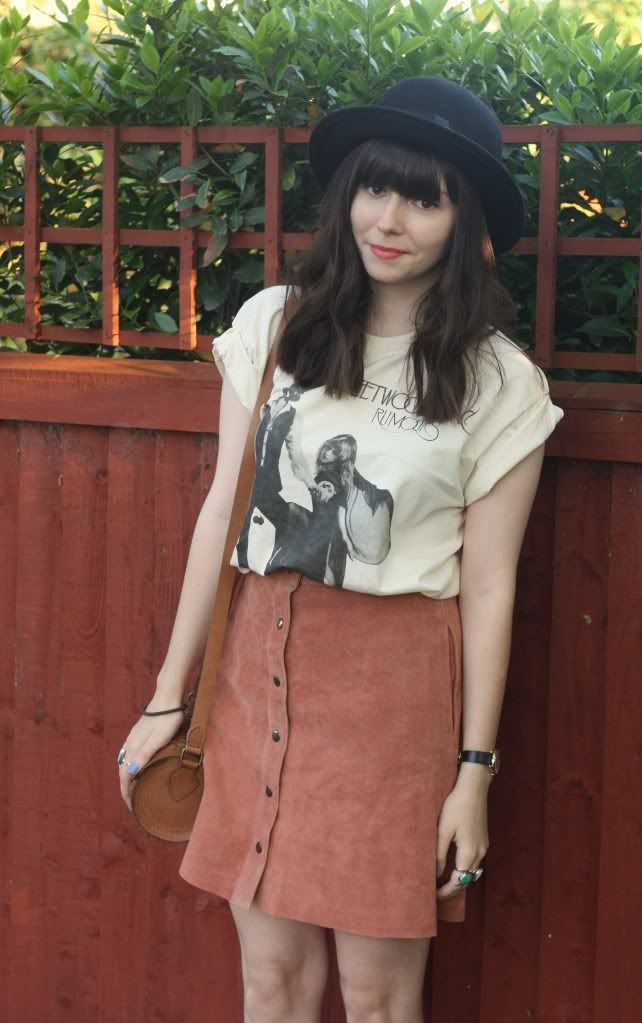 tee & skirt - topshop, boots - asos
how much do i love this tee? um, quite a bit. i've loved fleetwood mac since i was small as they're one of my dads favourite bands so there was lot of album-listening when i was young. very happy to have snagged it - though the material is really thick so wearing it on this hot day wasn't the best idea.
i got this skirt in the topshop sale, i was tempted to buy it when it was full price but i'm glad i waited. it's so so heavy though, and you only do it up with these poppers, so my boyfriend spent the whole day threatening to rip them open, leaving me stood there with the skirt around my ankles. charming. whenever i sat down at least one of them would pop open, so you have to be careful! it's such a nice colour though, and my very first suede purchase.