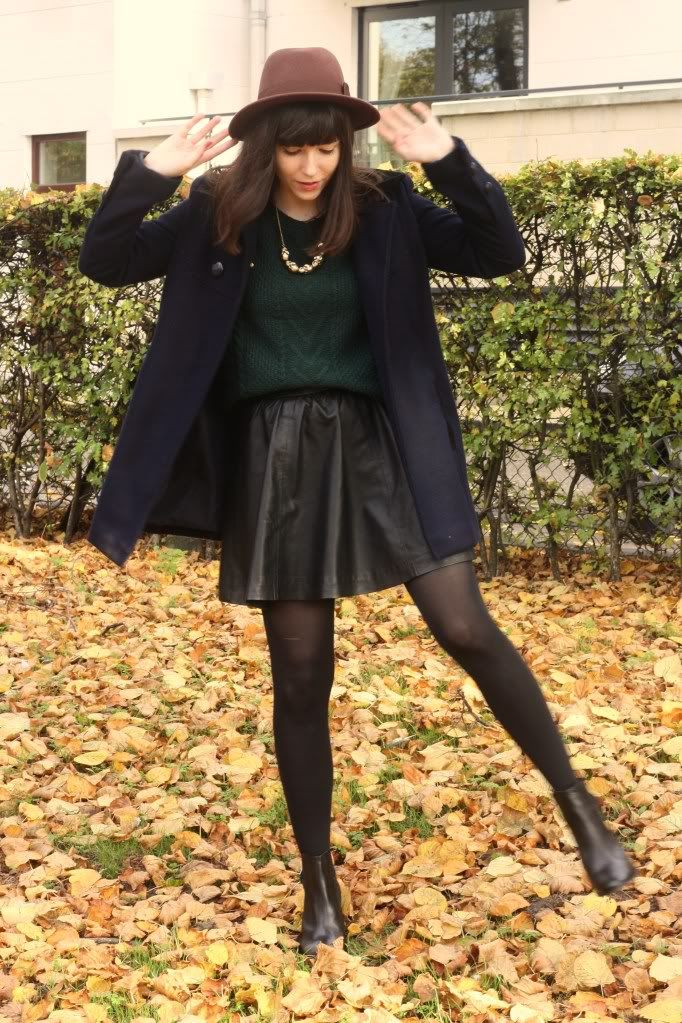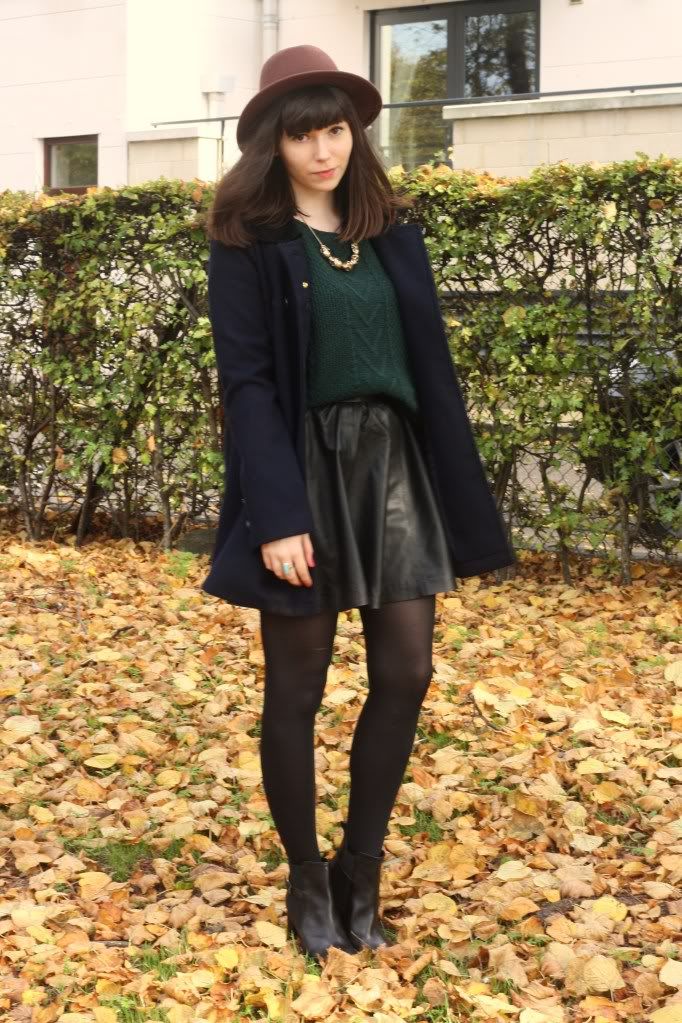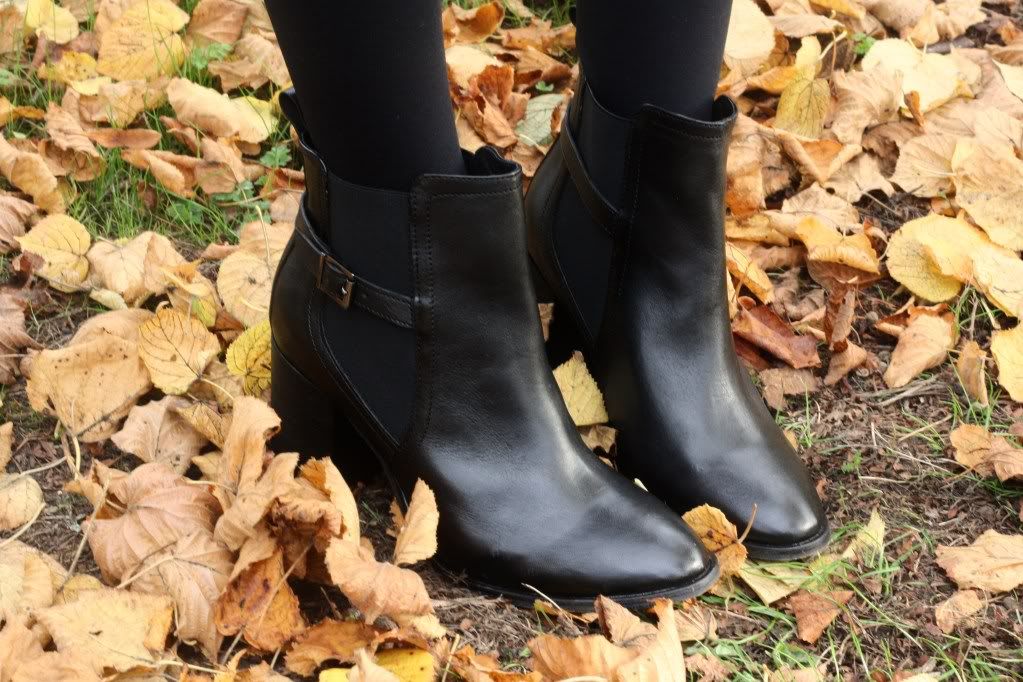 skirt & hat -h&m, jumper - pull&bear, coat - zara, ankle boots - topshop
super duper mega fun day playing in the leaves in my favourite park in the city. sadly i only get to visit the city maybe a couple times a month, otherwise i would take ALL of my photos here. i'm always happiest when in a park. especially one absolutely full to the brim with autumnal leaves for me to kick/throw around.
forest green and navy are probably my two favourite colours. which meant i really loved this outfit. oh, and another hat is now mine... i'm really becoming obsessed with them. this one is quite different to my usuals though, it's brown and actually not a bowler hat.. but the colour is so autumnal. also meet my new boots.. they are absolutely perfect. just the right heel height for me, and chelsea-boot style. these babies will go with everything.