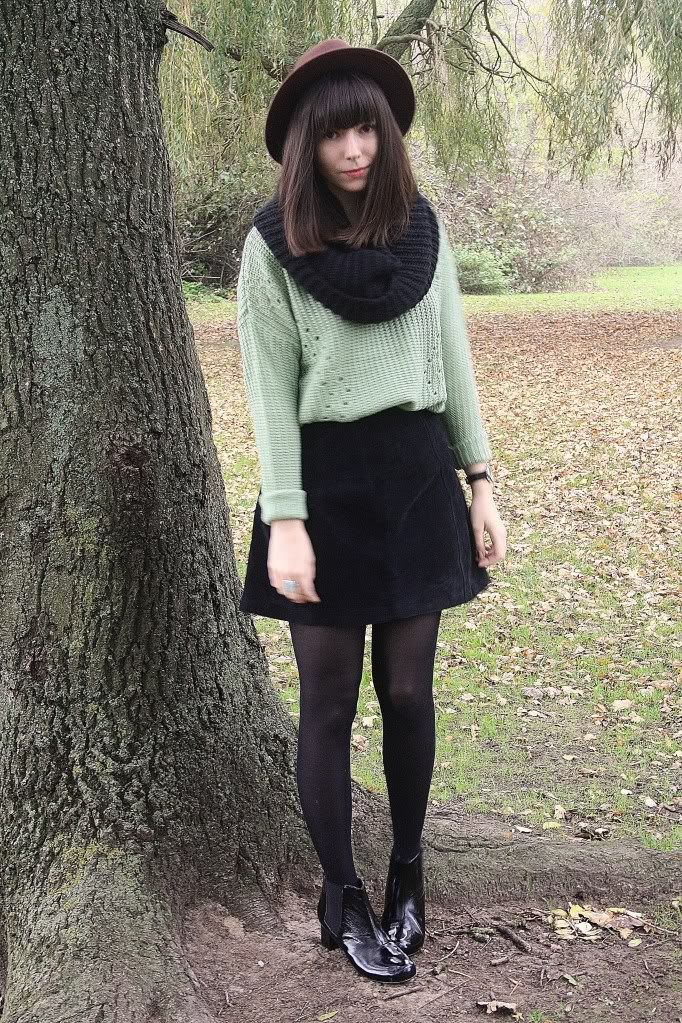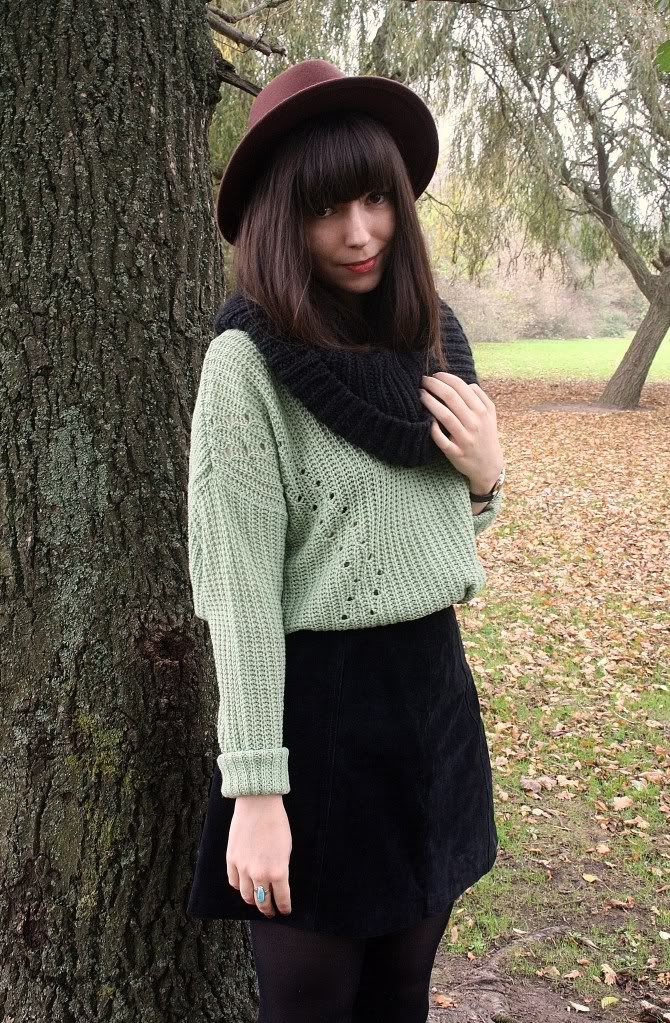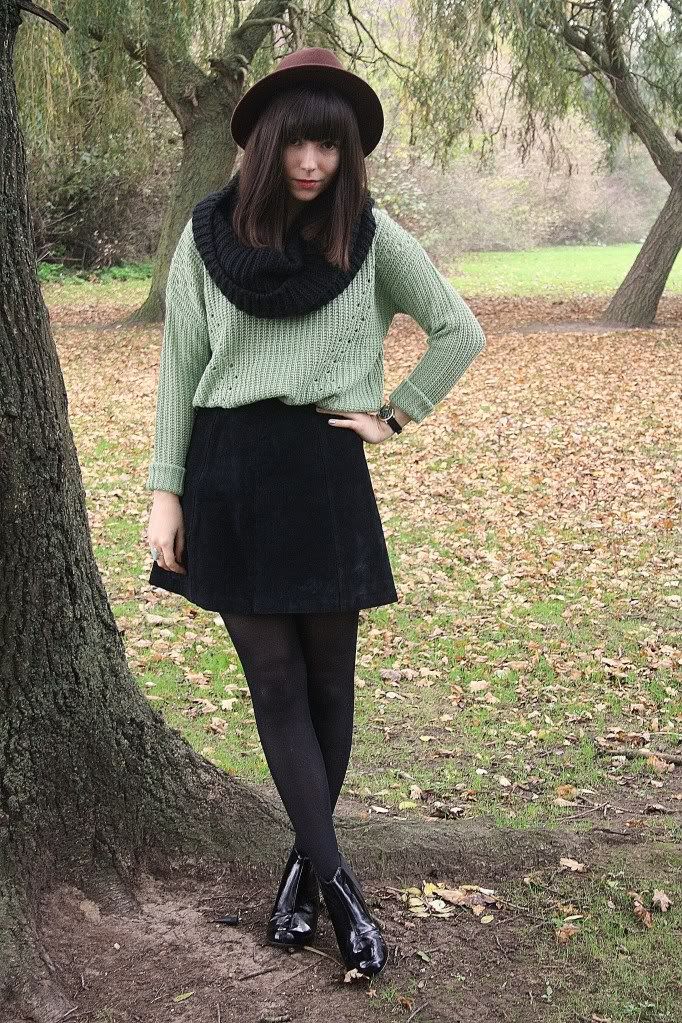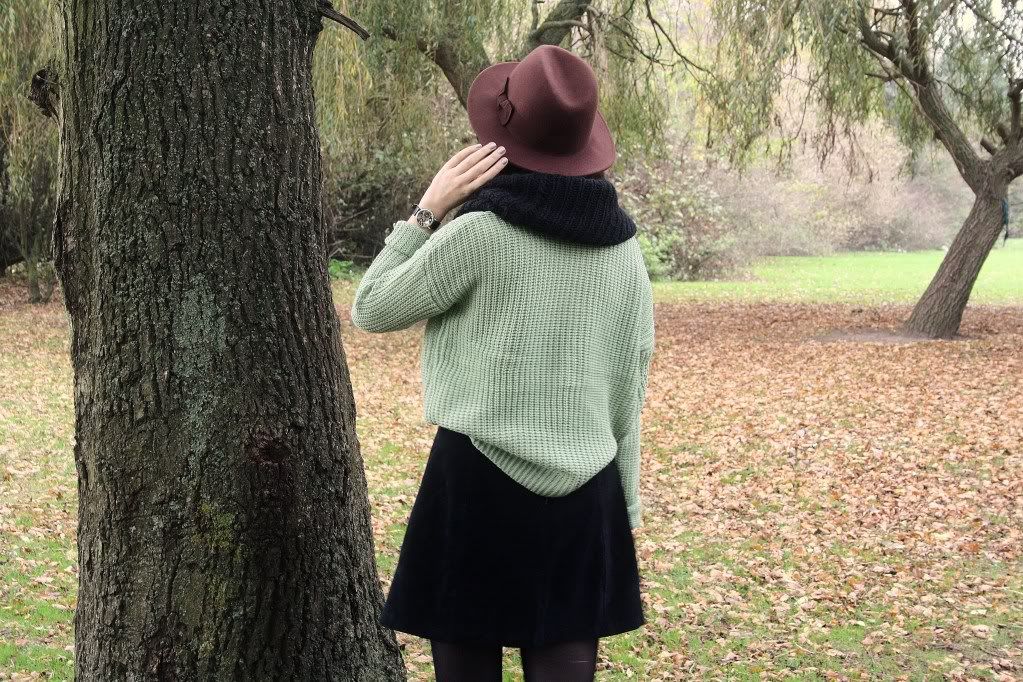 jumper - forever21, skirt - UO, hat - h&m, boots - topshop
blending in a little with my surroundings with these colours! i never thought i'd find a jumper in this gorgeous green colour, yet alone for something ridiculous like £18 at forever 21. paired it with a suede skirt that i can sense going with every single jumper i own...
also wearing another new pair of boots. chelsea boots to be exact.. infact, this is probably the 3rd pair of chelsea-ish boots i've bought recently. my bank account hates me, but my feet love me.
these photos are terrible quality, during taking these my camera starting playing up.. i hope it's not broken!