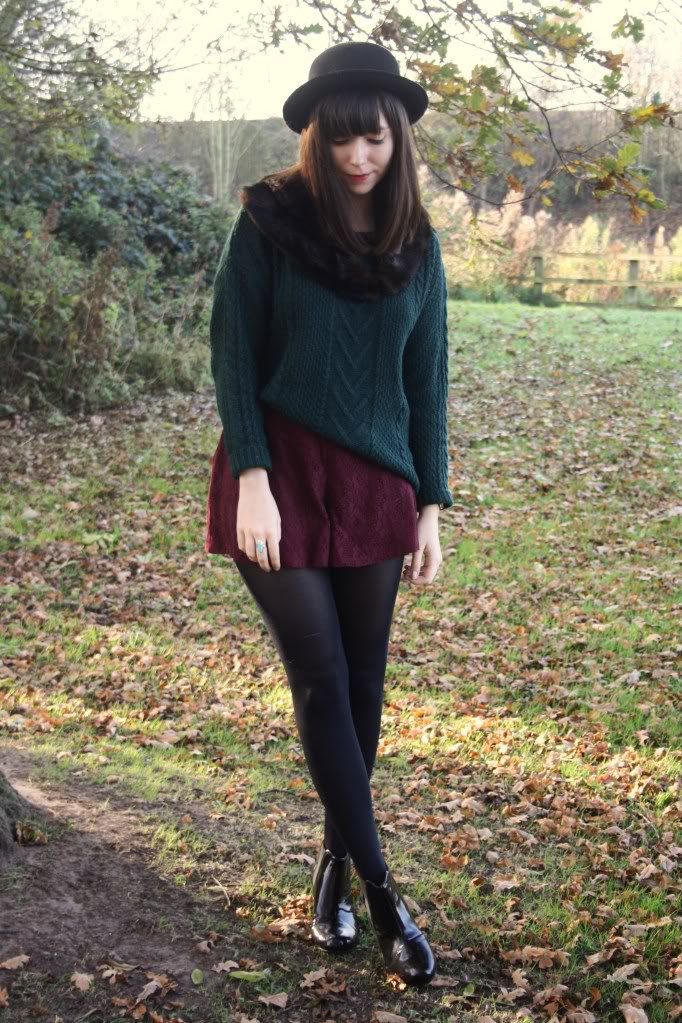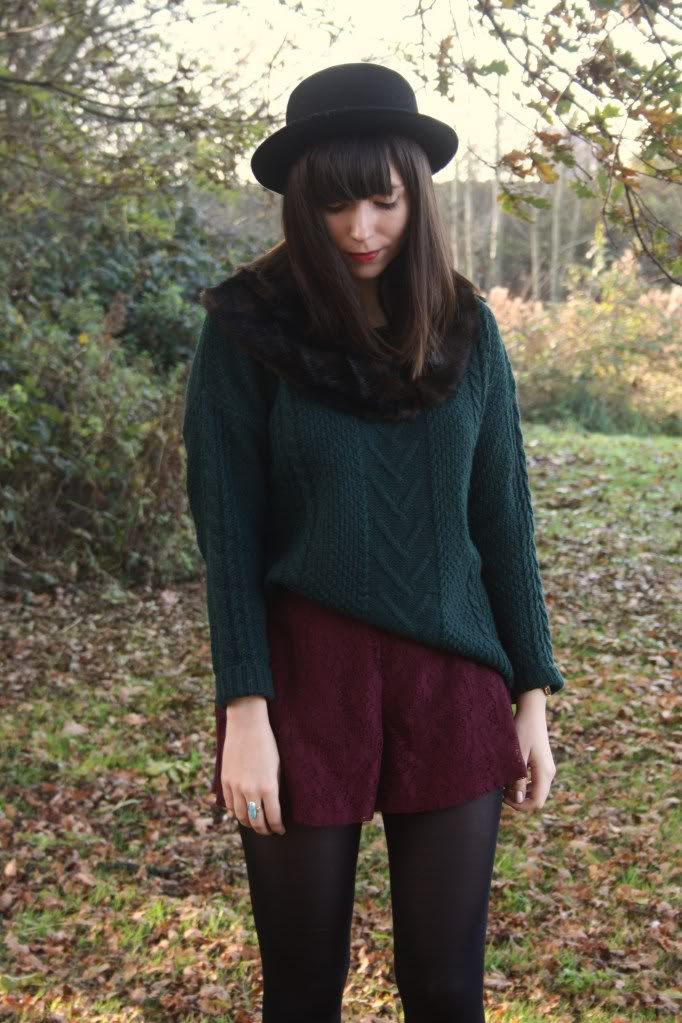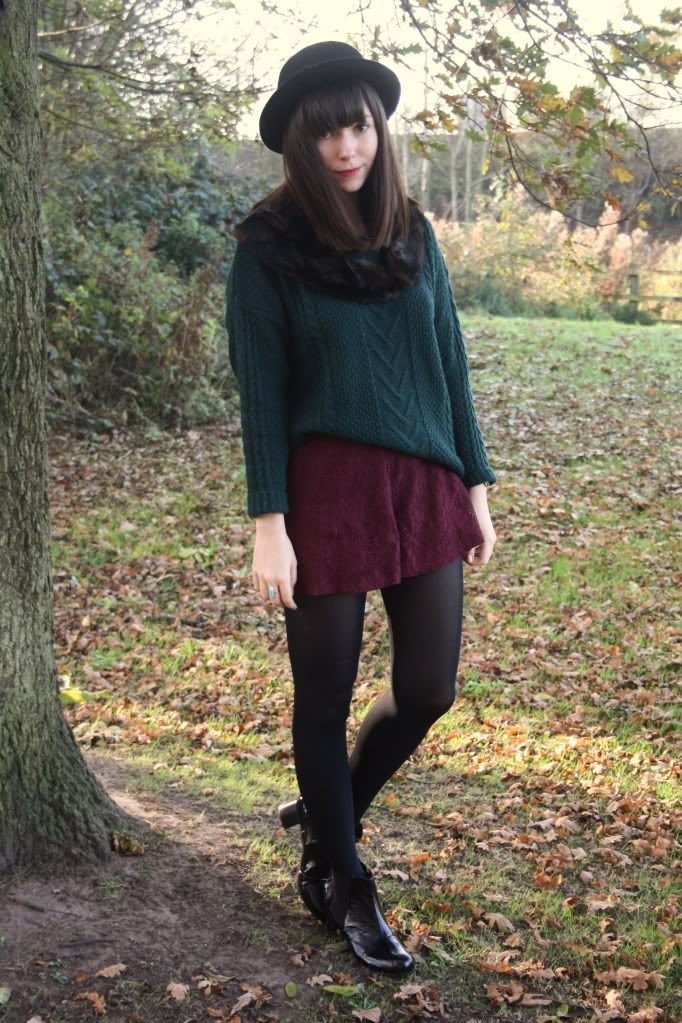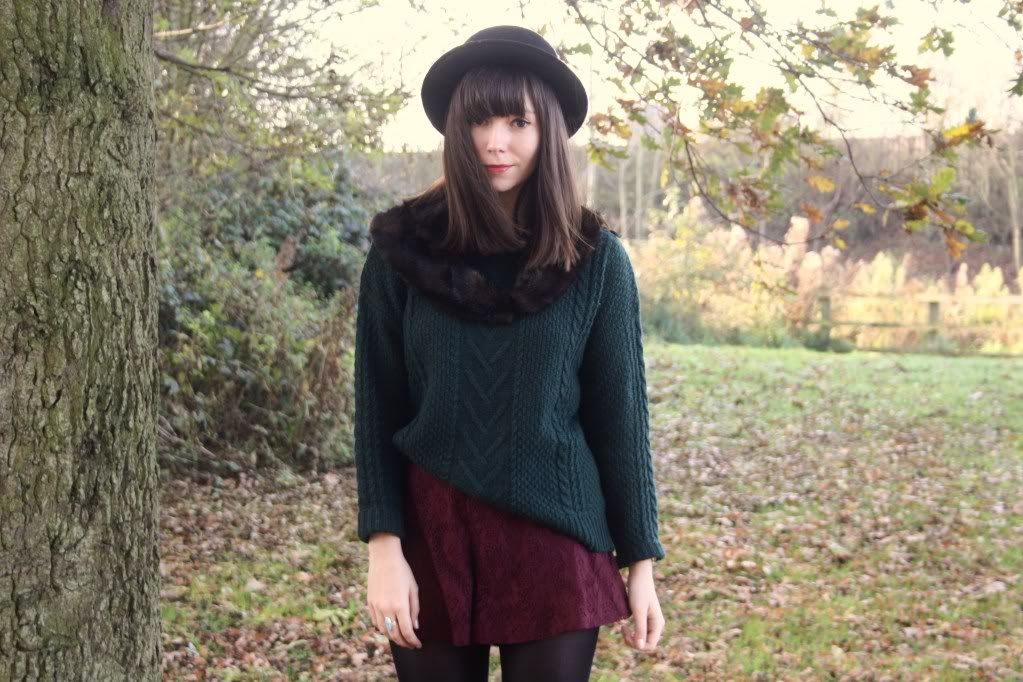 jumper - pull & bear, shorts - f21, boots - topshop, faux fur stole - UO
wearing my two current favourite colours together today. i absolutely adore this jumper, it takes all my strength not to wear it in every single outfit. and i couldn't think of a more autumnal colour to pair it with than these burgundy shorts. dream colour combo right now.
also wearing a faux fur stole (i think it's a stole, or is it a scarf, or a collar?) to keep my neck warm as a lovely alternative to a scarf. i don't tend to like faux fur, i know that fur coats are usually a blogger favourite in the winter months, but when i got one last year as part of the asos future stylist challenge i did, it just completely swamped me and i (shamefully) haven't worn it since. maybe i'll bust it out again if it gets really cold. which, let's face it, it will, because this is england.