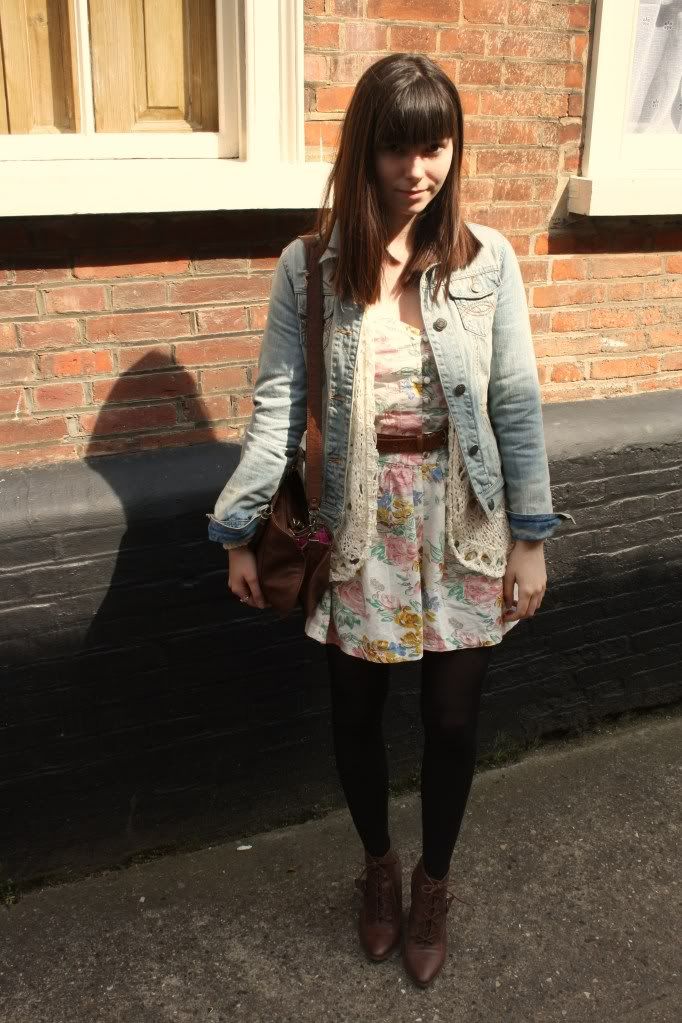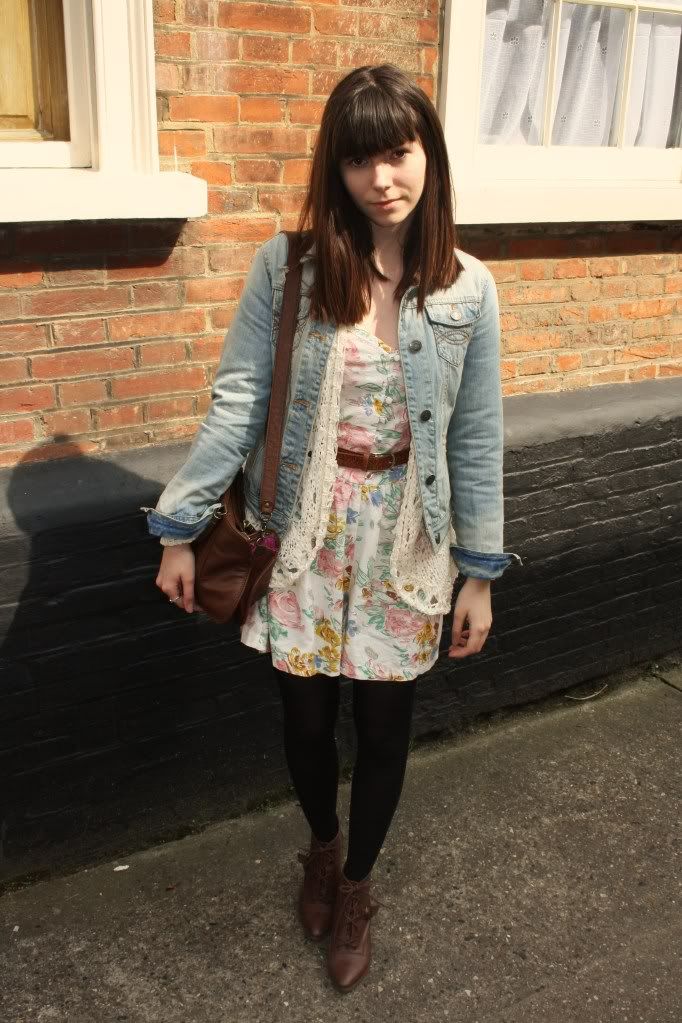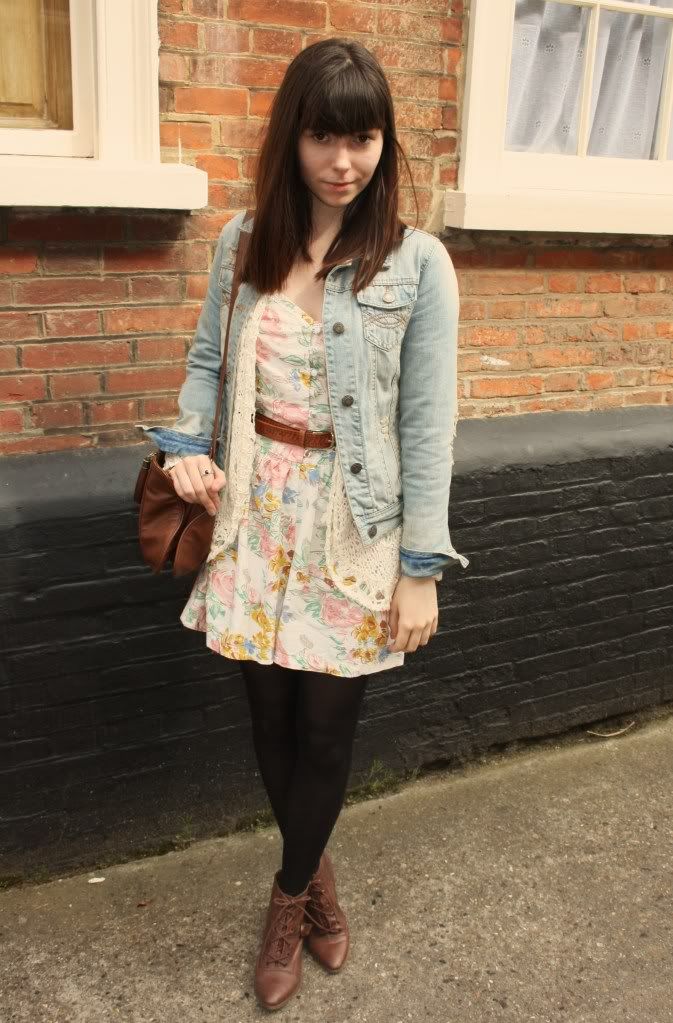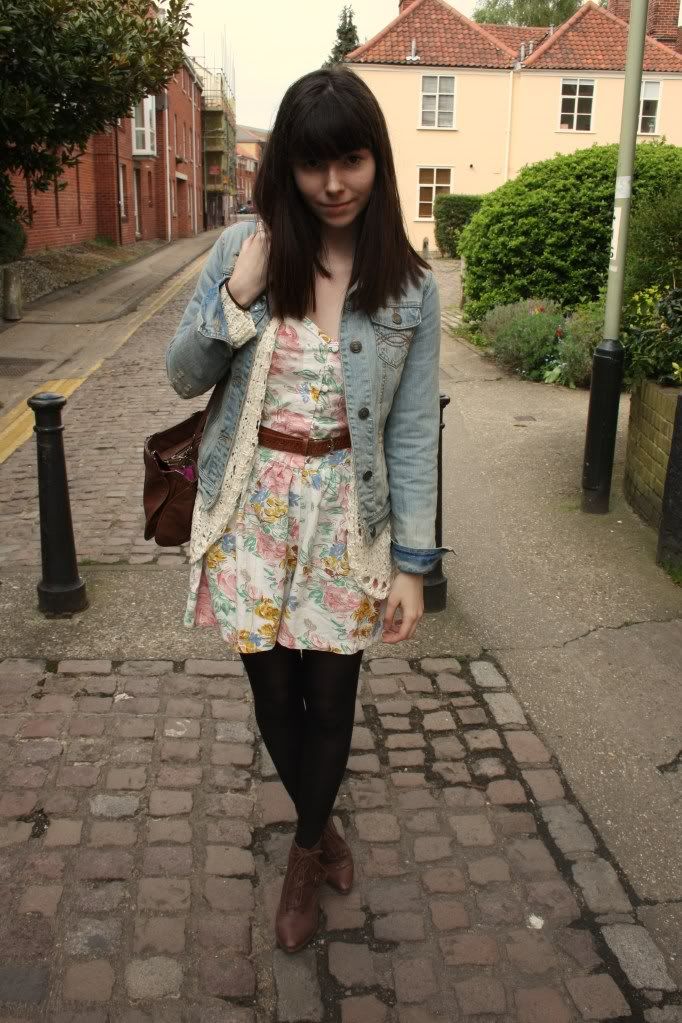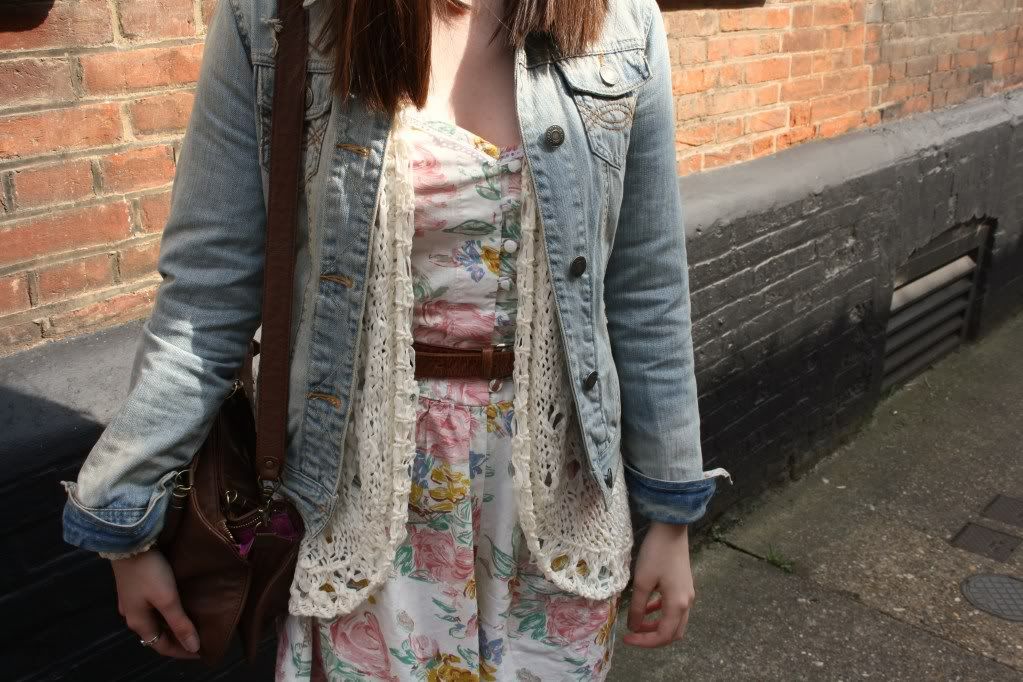 jacket - thrifted, cardigan, floral playsuit, boots - topshop, bag - h&m
unfortunately had to layer up a bit more than i wanted to this weekend. the weather is so confusing - sunshine, but such cold wind. it's making my outfit decisions very difficult indeed.
i really can't get over how amazing the print of this playsuit is, i love it! i've been wearing this denim jacket over pretty much everything, not always through choice though. i don't seem to have anything to layer over my outfits, like a lightweight jacket or chunkier cardigan, so i am now on the hunt for such things! also on my list is another bag (i'm getting sick of this one) and i am still looking for basic tops to wear with things. sigh. nomatter how much i love clothes, sometimes shopping is so taxing.